As of yesterday, Renegade X has entered into its internal beta phase. After a long development process, the multiplayer version is beginning to shape up. The Tiberian Sun has almost risen. But here we are in Renegade, so I guess that would mean we'd be released or something. Let's just say it's Tiberian 3AM or maybe Tiberian depends-on-your-timezone. Still dark, but there's some light in the horizon if you squint.
There's still some development that is required before our release, but the base gamemode is nearing completion. Most structures, vehicles, and weapons are operating as they should, and the testers are reporting all issues that they find. It is safe to say that the Renegade X multiplayer will be released in 2013.
If you haven't already, check out our Game Design video here: Youtube.com
In the meantime, we'd like to share some of our goodies.
Music
One thing Renegade X is known for is high quality C&C-themed tracks. During the Black Dawn development phase, we created some new remake and original tracks. As of today, they have been included in the Renegade X Official Sound Track. You could check out the tracks below!
Another Present For Ya - a remake of Frank Klepacki's "Got a Present for Ya". We already had a remake for this track, but eh, here's another. Hard rock.
Serenity - this is an original track inspired by one of our favourite TV shows, "Firefly". It was the menu track that was heard in Black Dawn. Classical.
Rampage - this was a track that was developed for Black Dawn, but it was never used. Check it out. Rock.
The Dead 6 - an original track that was used in the Black Dawn intro cinematic. Western.
You could download the full Renegade X sound track, including the above pieces, on our website here: Renegade-x.com
Purchase Terminals
Our UI needed some updates, and we are satisfied with the results. Below are some pictures of the new Purchase Terminal interface. Purchase Termianls are used in the multiplayer to buy weapons, vehicles, and items.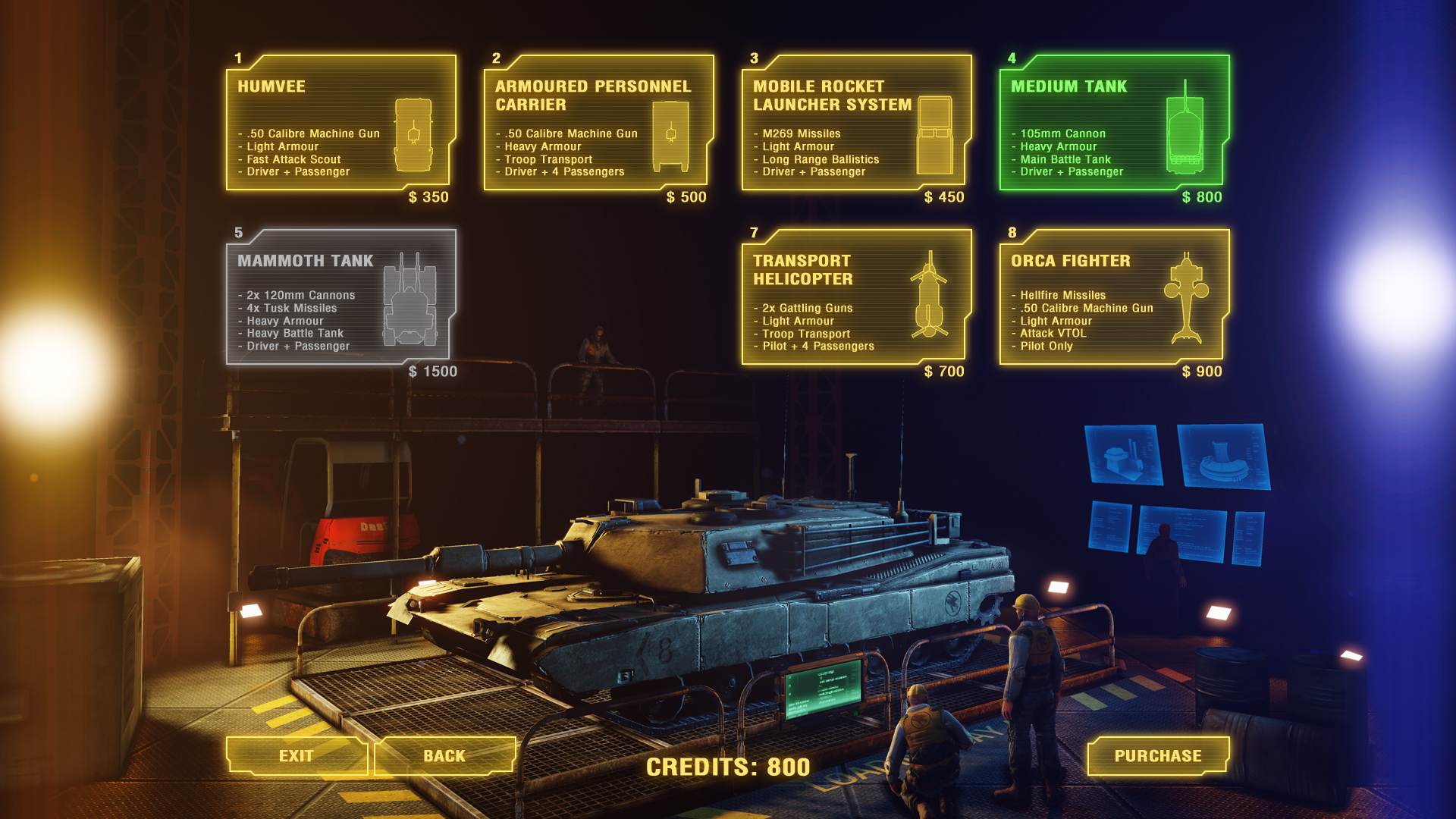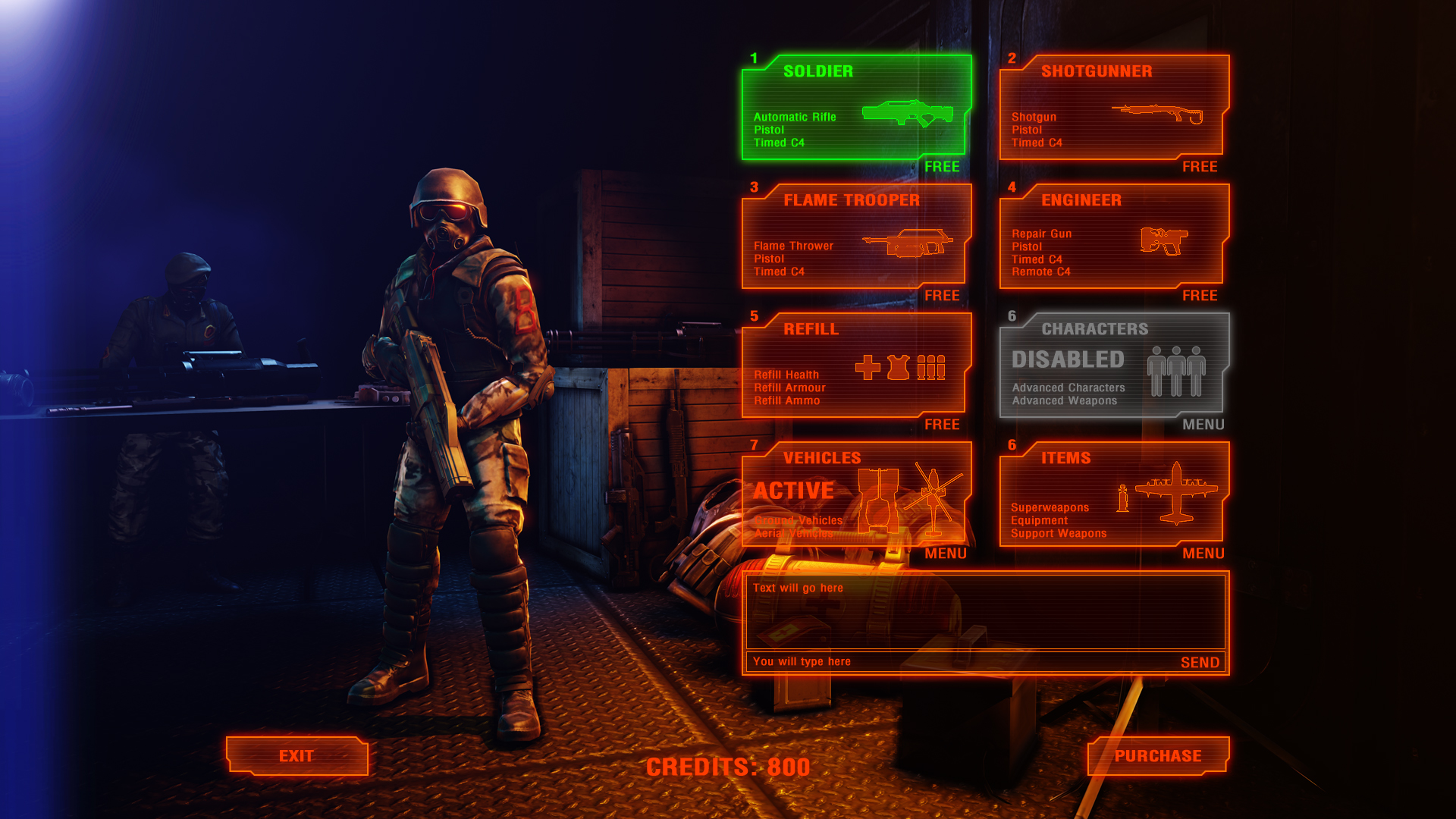 We have also updated our HUD and it's almost ready for multiplayer. Check it out below.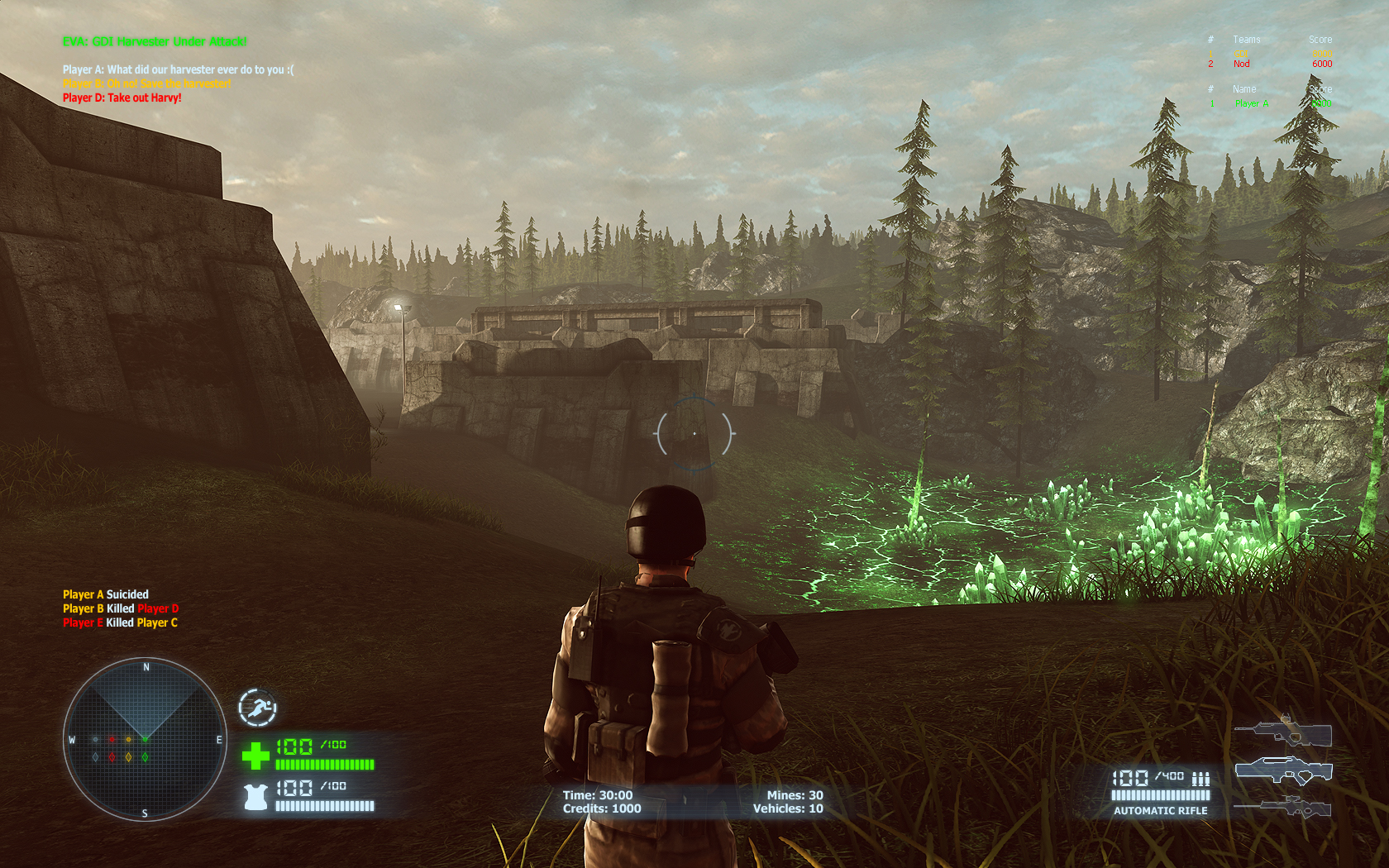 Vote for us!
In 2007, Renegade 2007 was nominated for the Top 100 upcoming mods of the year.
In 2008, Renegade X won 3rd place and received the Best Upcoming Mod of the Year Award.
In 2009, Renegade X won 5th place and received the Best Released Mod of the Year Award and runner-up Best Multiplayer Mod.
In 2010, Renegade X received an Honourable Mention for the Best Released Mod of the Year Award category.
In 2011, Renegade X won 2nd place and received the Best Upcoming Indie Game of the Year Award.
This year, we are eligible for the Best Released Indie Game on IndieDB. The voting is done in two phases: in phase one, the competition is narrowed down to the Top 100 games that have the most votes. In phase two, the votes are reset to 0, and the Top 100 compete to achieve the IndieDB awards. This means, we need you to vote for Renegade X now for Phase 1, and again on December 11th for Phase 2.
Every vote counts! Tell your friends, tell your neighbors - the more exposure we get, the more likely you will receive a high quality game sooner.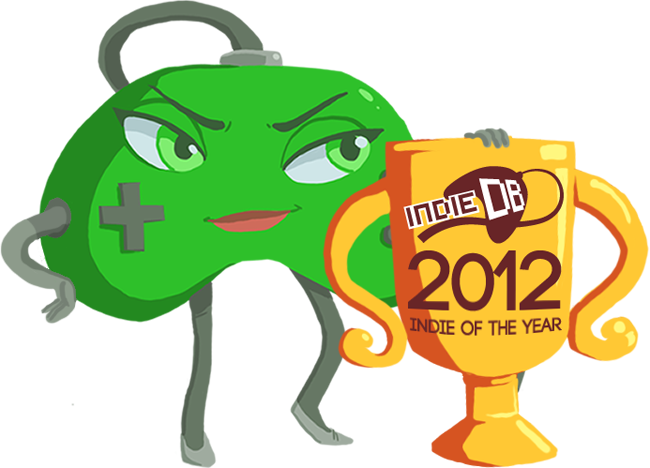 That's it for today! We will be keeping you guys updated frequently this month, so be sure to check us out on IndieDB and Renegade-X.com
Facebook: Facebook.com
Twitter: Twitter.com
YouTube (Official): Youtube.com
YouTube (Community): Youtube.com
IndieDB: Indiedb.com
Website: Renegade-x.com