Hello!
I'm Evul lead designer and developer for the Arachnid Threat a mod for RimWorld.
The mod will be released simultaneous with RimWorld Alpha 3. The mod adds a new species
to the game The Arachnids; a insect race from the movie and novel Starship Troopers for the moment there is only one type of bug and that is the Warrior. But i plan to add more.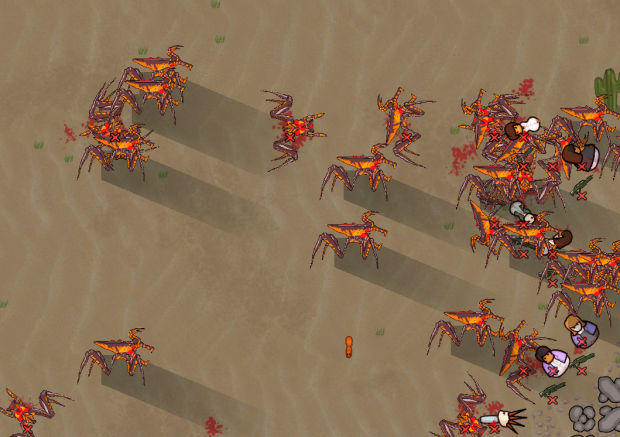 The mod randomly spawns a group of arachnids now and then, that will storm your base
straight away. Make sure you have proper defenses before they spawn in. It also comes with two new weapons from the Project Armory mod the Morita MK I Assault Rifle and Carbine.