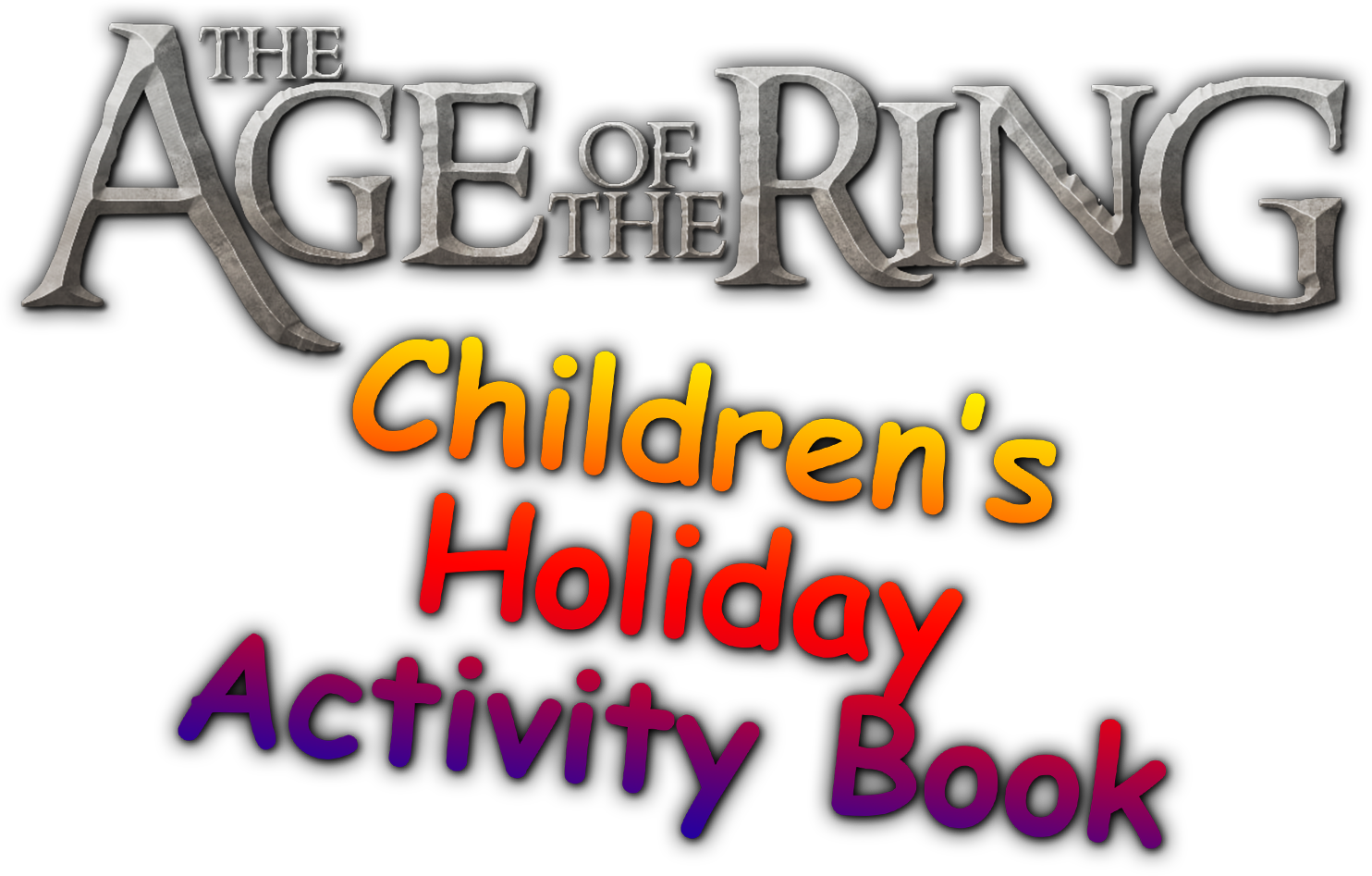 ---
What a terrible year. For the Age of the Ring Team, I mean. Things have gone from bad to worse. After reviewing the feedback and doing a lot of self-reflection, we now realize that Age of the Silmarils was not a good idea, like, not at all. Rest assured, the people responsible for this disaster have been well and truly sacked.
In order to save our brand, we've been doing market research. We hired a bunch of slick suits that do graphs. Rented an office space in 1950's New York City. We smoke cigars, and yell at numbers. And several things have become very clear: not only was Age of the Silmarils a bad idea, did nothing to broaden our appeal in an often-overlooked demographic. For all of this, we are very, very sorry.
Let's face it: Age of the Ring is enjoyed mostly by crusty twenty-something-year-old males. If we are to grow and continue to satisfy our shareholders, we need to start thinking outside of the box. Do things other Lord of the Rings the Battle for Middle-earth 2 The Rise of the Witch-king mods don't do. Find that new source of inspiration. A new generation of humans to inspire, and to extract the occasional Patreon buck from.
We're talking, of course, about 0-10 year olds. Our research has found that less than 3% of all AotR players belong to the aforementioned demographic. Because we want our mod to have the broadest appeal it can have, we have decided to pause all development of our upcoming version, and instead move all of our team over to working on…
The Age of the Ring Children's Holiday Activity Book!!!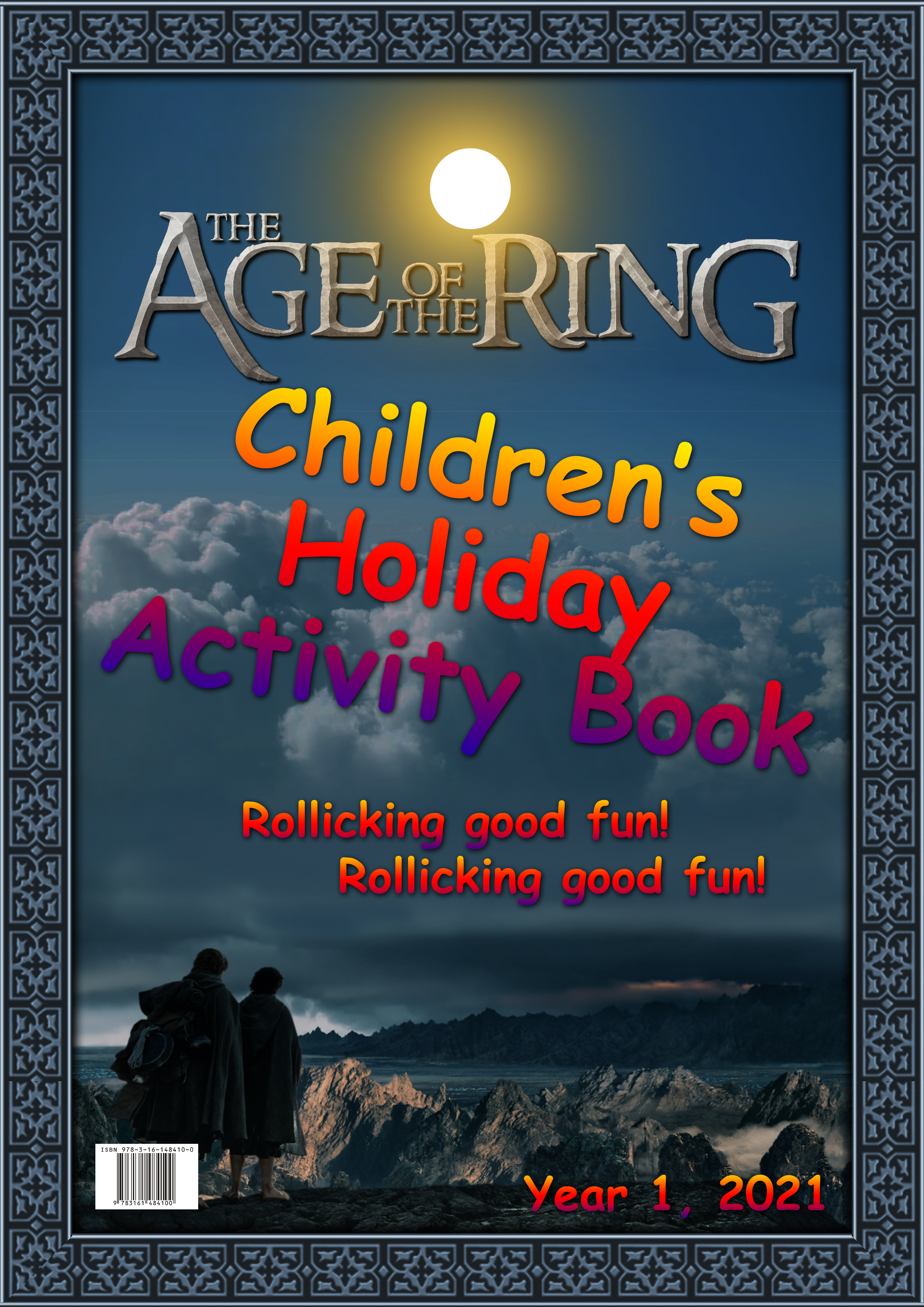 30+ pages of Rollicking Good Fun! Pick it up soon for only $69.69!
Are You Serious Right Now!?
Yes. We're releasing the Age of the Ring Children's Holiday Activity Book just in time for the upcoming summer holidays, which we're sure we'll all get to enjoy with zero restrictions, issues, public health concerns, or horrible, debilitating illness! See you at the beach!
Like other holiday activity books, the Age of the Ring Children's Holiday Activity Book will contain a myriad of fun puzzles to complete, exciting pictures to color, stories to read, and secrets to discover! Can you discover Queen Saenathra's hiding place?!
Have You Lost Your Minds!?
No. The Age of the Ring Holiday Activity Book was developed through rigorous methods, inspired by the latest developments in child psychology and is sure to keep your tots entertained during that long car ride for which you had initially purchased a pair of iPads before you realized that this wasn't the type of parent you wanted to be so you went and picked up some weird activity book instead. Now you can sleep easy, knowing that in the face of an absolute tidal wave of mind-rotting entertainment that is washing over your kids through Twitch, Youtube, TikTok etc. you at least bought them something that resembles a book. Well done!
I'm Not A Kid, Where Is My Mod!?
You're not?! Well, at Age of the Ring, we believe that having kids is the greatest idea ever. Get on it! Unlike just getting a cat, or a dog, or whatever creature you can project your emotional shortcomings onto, a human baby requires constant supervision. Can't leave them alone, not even for an afternoon during which you could be out at a sit-down restaurant without feeling like you're a second away from being a nuisance to everyone else paying good money for their meals. The world's just not full enough yet! And now, Age of the Ring is here to help you realize your dream of raising a functioning adult without suffering three mental breakdowns. Our book's got word puzzles!
So When Does 7.0 Release?
We can't say for sure just yet. Focus will be on our new children's entertainment line for some time. We have plans to explore other venues, such as Age of the Ring Children's Battle Royale Game, Age of the Ring Children's Cinematic Universe (an ambitious Marvel crossover!), or an Age of the Ring Children's Nutrition line. We are ready to branch out! Of course, that will all depend on how well this Age of the Ring Children's Holiday Activity Book ends up selling, so be sure to pick up a copy. Maybe 2!
Ok, You Have Convinced Me!
We knew we would. For an exciting teaser, check out the video below (and get your kids subbed to our Youtube, as we'll be posting a ton of unboxing and reactions soon!). You can also preview the 70+ page Age of the Ring Children's Holiday Activity Book by downloading this PDF.
The fabulous Gildor coloring page was made by RiderOfRohan, follow him here: Instagram.com