Hello and welcome back to another Forgotten Hope 2 update.
Today we are showing off something that will change on some of our oldest maps. Our Australian soldiers now have a new look.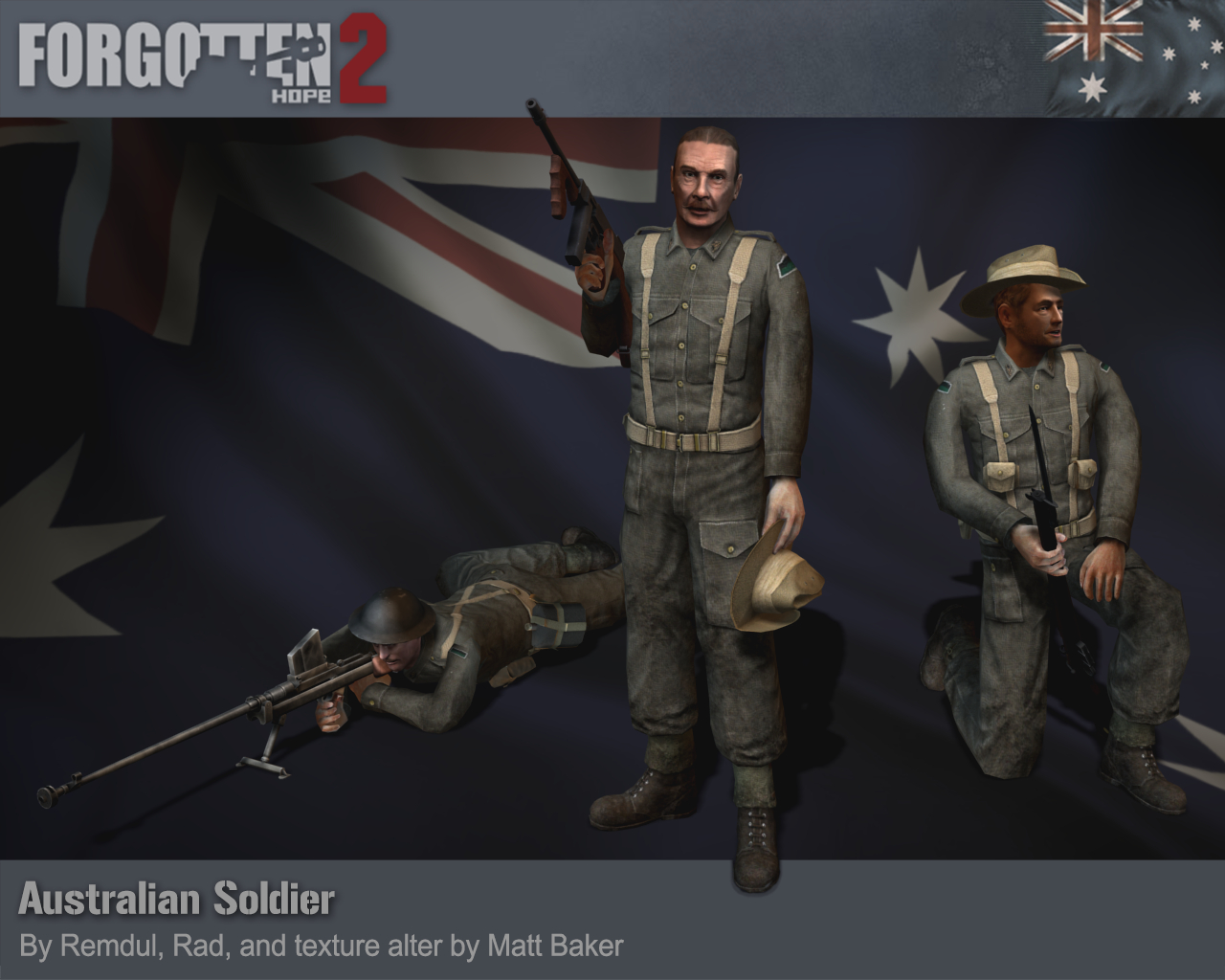 The Second Australian Imperial Force was an all volunteer formation that was formed to fight overseas. While conscription had been introduced at the start of the war, only those who volunteered could be sent overseas. The 2nd AIF spent the first year of the war understrength and poorly equipped, but the shock provided by the Fall of France saw enough enlistment to form 3 extra divisions.
The 2nd AIF started the desert campaign wearing the woollen Service Dress uniforms, largely the same as those worn during the First World War. These were obviously not suitable for the desert summers, but served well enough during the first winter. Their most distinctive feature was the slouch hats, issued to all ranks but generally not worn in combat.
Our 2nd AIF playermodels are based on our Normandy British models made by Rad and Remdul, and have been retextured by Matt Baker.
---
That's all for this week, but be sure to come back next time for another update. Until then, feel free to visit our IRC channel, our public forums, and/or our Twitter and Facebook pages to discuss this update and other news.