This is the basic mob. It takes one kick to kill him. It's supplied in bulk, sometimes appears in pairs with a similar one (in this case to they do not inflict damage on the player, they must be kicked using a blow with accumulated energy).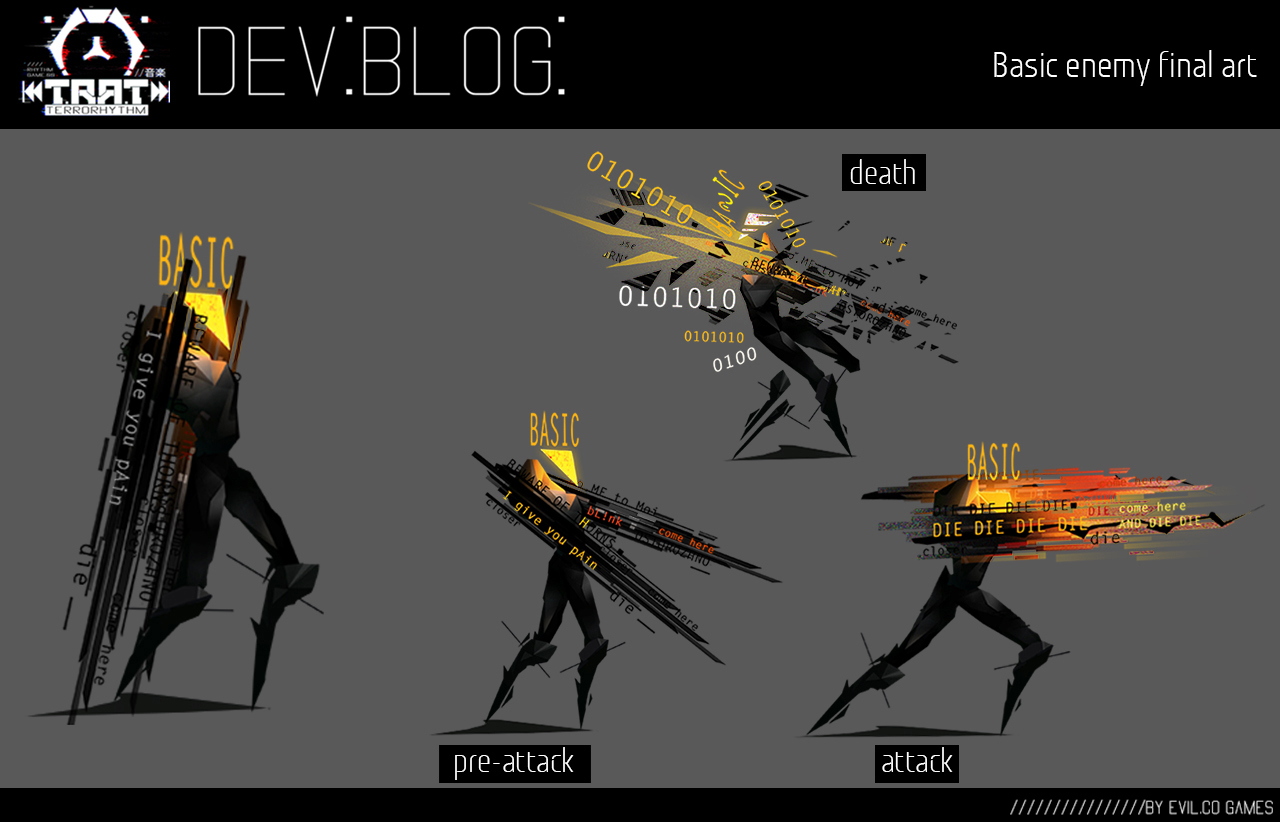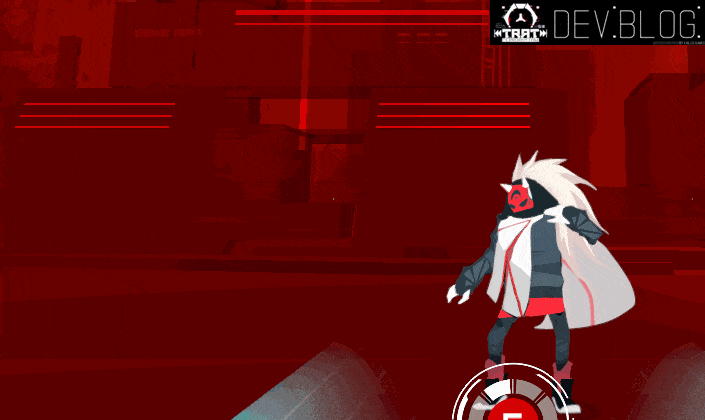 The next enemy subject is already fatter and more massive. The real "argument" for him - it's 2 blows, or one, but with accumulated energy.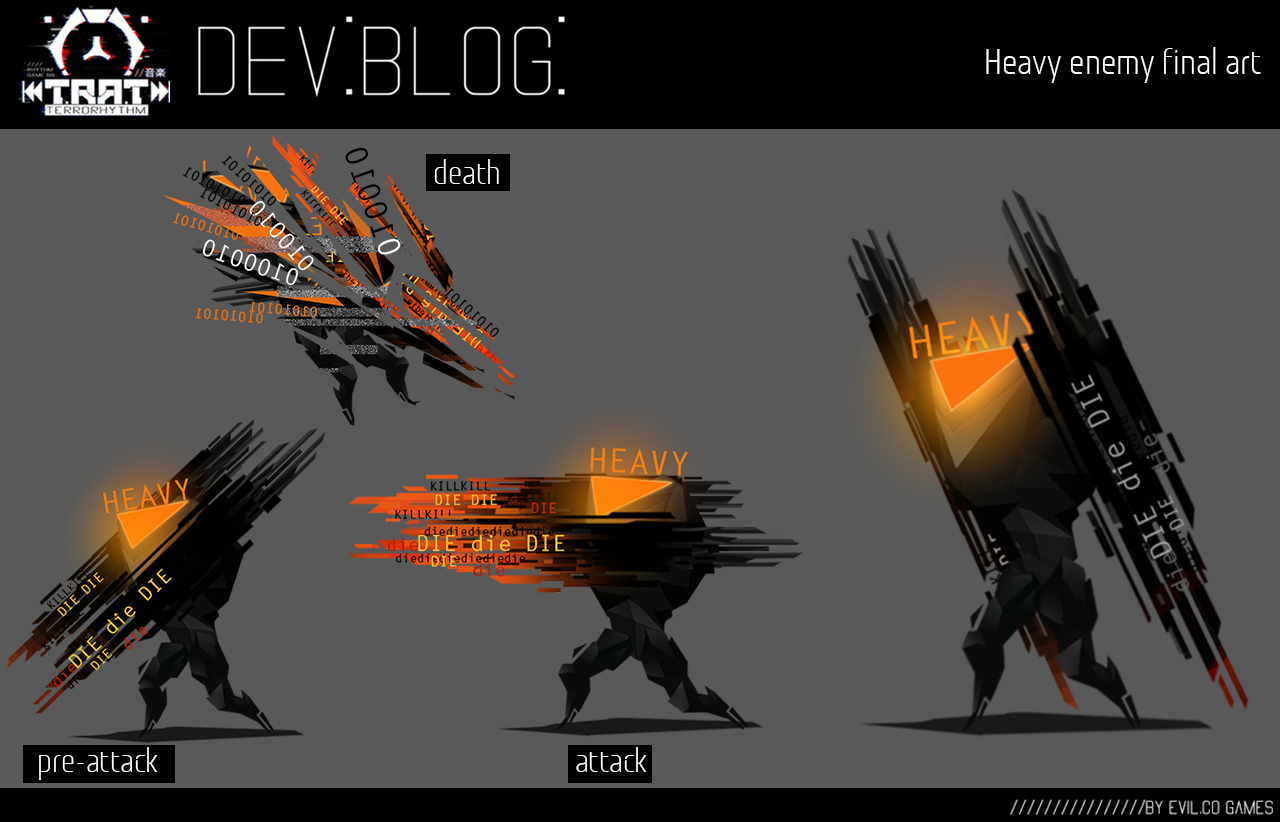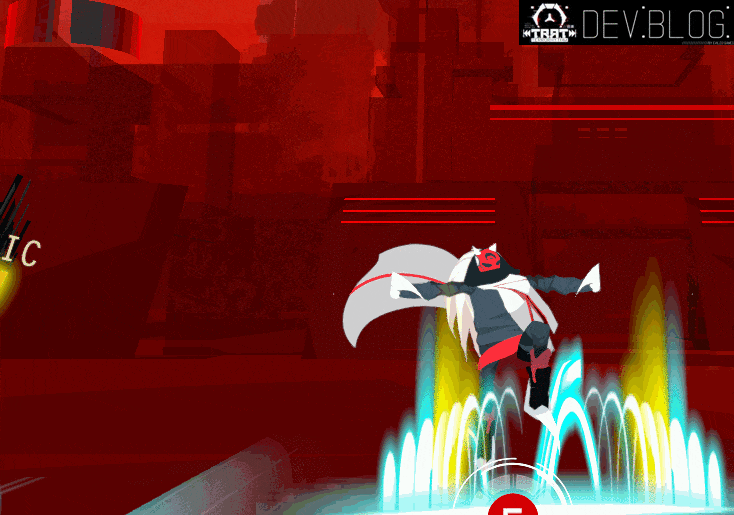 The third representative of the conflict party. It differs from the first two in that it will need to spend 3 hits, or one + one with the accumulated energy. He is also defter than his predecessors: after every strike, he changes the side of his attack.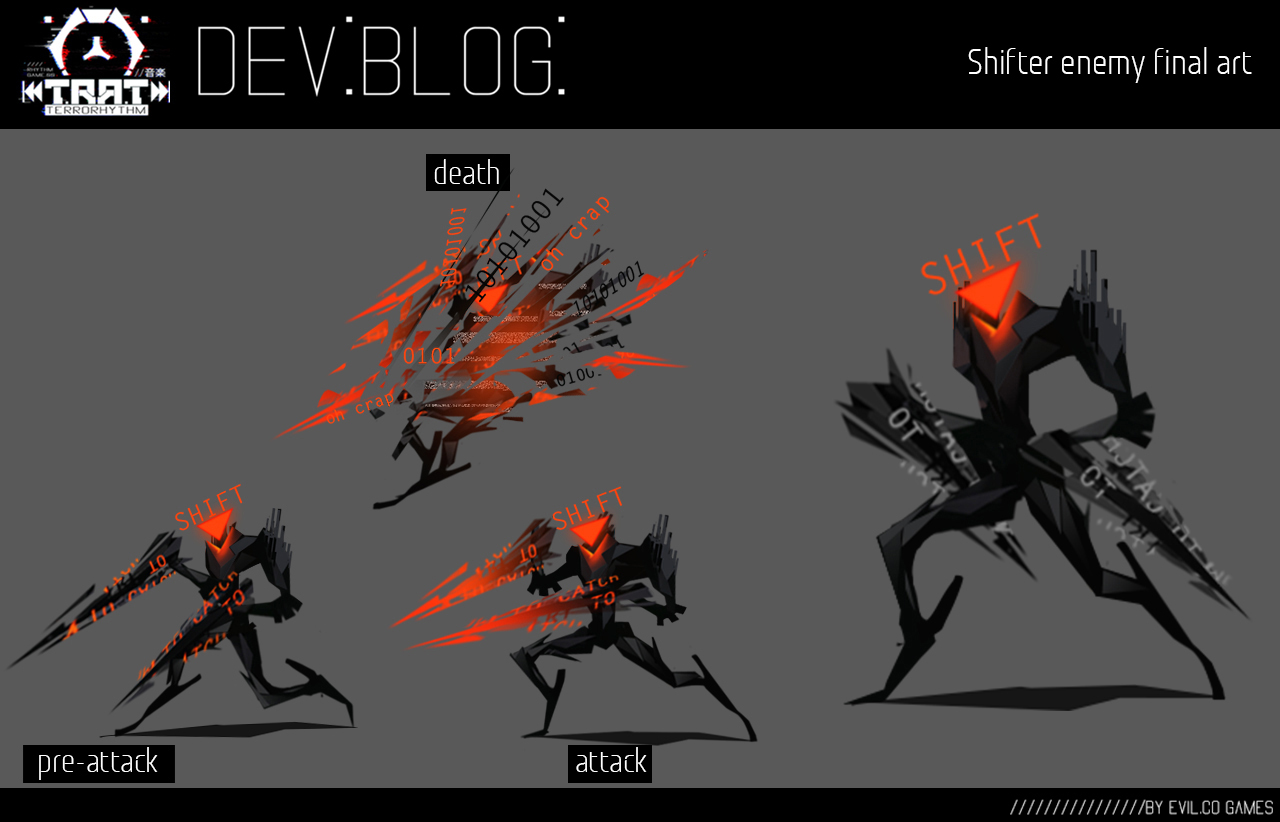 TERRORHYTHM Steam page:
Store.steampowered.com