The project "Terrarium-land" in progress. Main part of graphics is done.
There are some art for game..
Main Robo-hero - "T.I.X." (Transportation, intelligence, experimental), and standard volumetric time-bomb "Sinker" B1mk2.
Force of the bomb explosion is 1.71 kg of TNT.
Volume of explosion 3.5m3.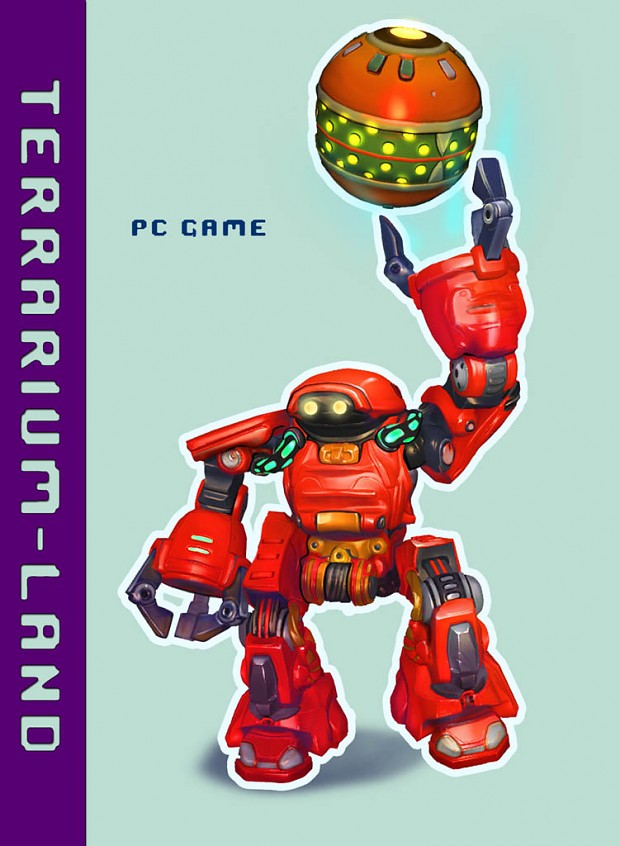 This is a rare animal - diamond pterodactyl. Habitat of the pterodactyl are - oases in deserts. He isn't dangerous for Robots, usually.
The lifetime of a pterodactyl - 80 years.
The number of chicks 1-2 ( every 10 years). Beetles. fish and other creatures are food for a pterodactyl.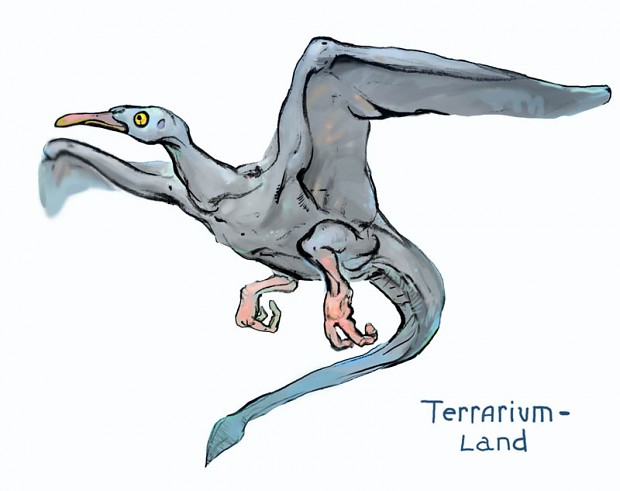 The Palm - "hexagonium green" in biota. It`s a Long life plant ( about 240 years) with six big leafs
Seeds drop every 3 years. Long thin roots of the trees allowed to live in different territories.