ULAK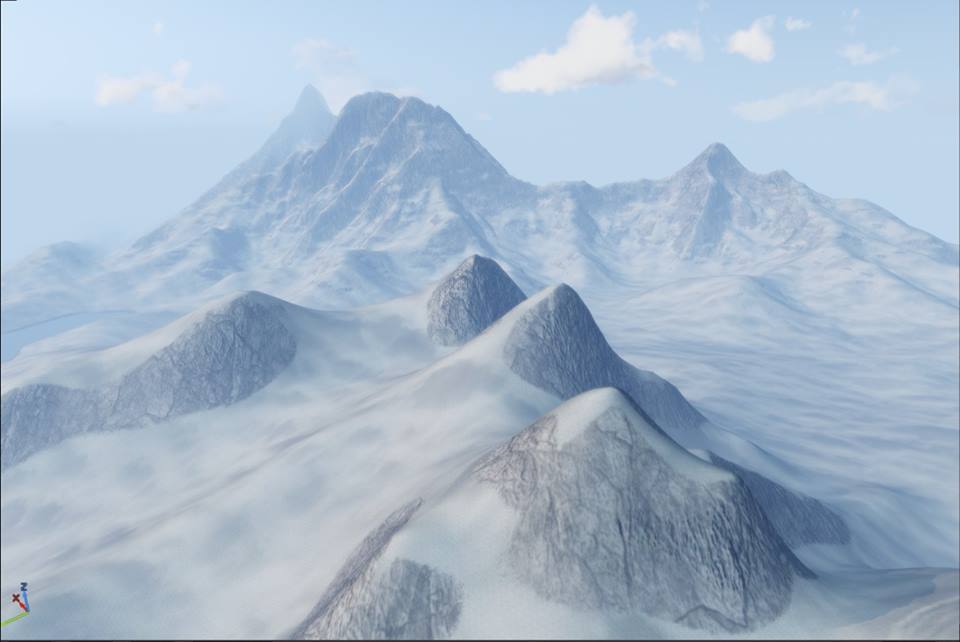 A cold Island off the shores of Alaska made from tall mountains and vast rivers.
The theme for Ulak is that of a lush, rich, dense wilderness set in a time long after the meteor disaster. Nature has taken back the island as humanity struggles to maintain it self leaving the path clear for Nature to thrive .
Due to the climate effects from the meteor harsh storms and unpredictable weather cycles have shaped the land and the vegetation causing forest to expand in the lower altitude regions while leaving the northern higher altitudes extremely cold.
History
Due to its beautiful pine forests and Ski Mountains Ulak is a worldwide winter tourist attraction.
Ulak is also home to a US scientific military research centre run by the government funded Hartstone cooperation. In recent years heavy military presence has become evident in the north mountain region.
In the early 30's through to the late 50's Ulak was under Russian political and military control until the un resolved and heated argument of who owns it was settled with cash from the US.
The Old World.
The former cities,Towns and villages as well as road networks while present lay in ruins mostly caused by falling meteor debris caused by the missile strikes fracturing the meteor. Following that time and decay along with looting and warfare helped finish off the undoing of the old world.
Today the only populated areas are the settlements that maintain the remnants of humanity.
Most of these settlements have been constructed in a desperate effort using what materials are left in the rubble of the old world and what nature provides to raise a slum like standard of hospitality.
While most settlements lack design and warmth they offer crucial protection from the mutated creatures and twisted factions and colts that make up earths populations.