I've recently received a sudden but not unwelcome influx of offers to help with development of additional levels and other content for Terminus Machina. As the stipulations for my Terminus Machina ultimatum seem to have been met -- help with creating levels and textures -- I've since reopened talks on Terminus development in a new uber-clandestine Trilateral Commision of my own. The details on the next step for Terminus Machina are currently classified, however the vision is looking increasingly... grand. There are already two different "city" macro-areas already in development for Terminus Machina. One is a dystopic, bleakified version of Hong Kong. Another is a "light on a hill" within the austerity-torn San Fran necropolis, a burgeoning hub of humanitarian aid orgs, NGO-backed resilient communities, and refugee camps.
(Concept pictured below)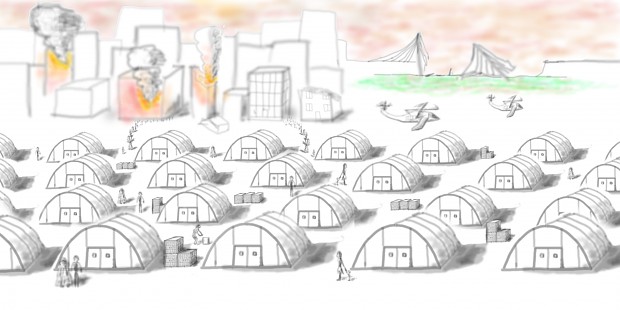 Added to the Terminus Machina Dev Team roster are:
AlvinD2008 - 3D modeling, texturing
Dentonoid - Testing
JCDenton2000 - Mapping, texturing
xen0phile - coding
If anyone else is interested in joining the TM dev team please post here, message me on Moddb, or send a hummingbird drone to my safe house in the Ecuadorian Embassy in Moscow.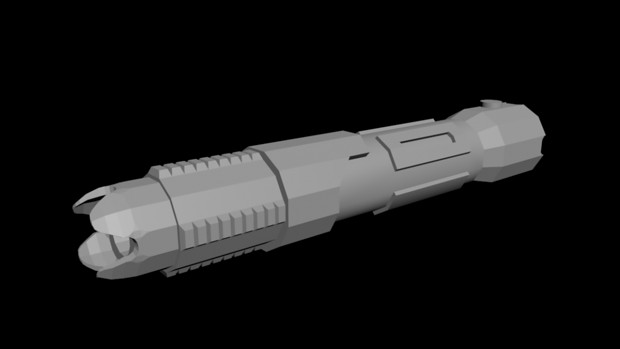 Pictured above is one of the newest additions to the Hex Genner's arsenal. Still in development, however let us just say that it is technically a photon-based weapon. (Modeled by AlvinD2008)