On behalf of Studio Radi-8, I just want to say how floored the team is with the support we've been given from our fans so far. It has been a long haul and your patience (or anticipation) has been appreciated as we work many a late night on Neotokyo. We want to do things right by you, and that's why we're making sure everything is in place before we let you play. After all, first impressions are everything right?
So to make sure we get as many players playing Neotokyo on release, we need your help. Help us get the word out by tracking/following/subscribing us in whatever way possible. Tell your friends. Hell, tell your enemies too!
As a special incentive, we're going to be giving away TWO copies of Ed Harrison's wonderful Neotokyo soundtrack at the end of June. If you would like to be included, friend us up on either Facebook or Twitter. Check out all the samples here.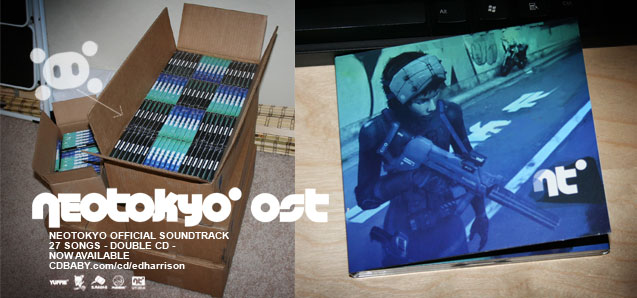 we're so close, thanks for hanging in there!