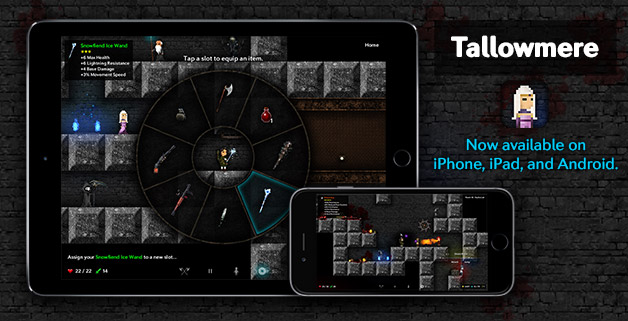 Reach into your pocket and pull out a dungeon!
Thanks to the cross-platform capabilities of Unity, Lady Tallowmere has ported her procedural death labyrinths into phone and tablet-sized mayhem, so you can tap through her dungeons on the go.
For iPhone and iPad, you can purchase Tallowmere on the App Store.

For Android devices, you can either:
And of course, the original desktop version of Tallowmere on Steam still stands.
Have fun and enjoy. Good luck!