Tabletopia Is Now Free in Your Browser!
We are glad to announce that our Early Access stage on tabletopia.com is over! Tabletopia is now commercially released and is free-to-play on the web.
Create a free account and play most of our 320+ board games in your browser for free. To unlock the full Tabletopia potential and give your support to favourite authors and publishers, consider purchasing our Premium. Don't miss our special offer: get a free month of Gold/Silver subscription at sign up (valid for those who create a new account on tabletopia.com). And don't forget to invite your friends to join and play together :)

We would like to thank you all for supporting us during Early Access and being there with us from the start. We still have a long to-do list and a lot of plans, and we will continue adding new games and new features for you around the clock.
Tabletopia and Indie Game Alliance Announce Partnership
Tabletopia and the Indie Game Alliance (IGA) announced a partnership today to increase the visibility of IGA member games on the Tabletopia platform and make their promotion and demonstration easier.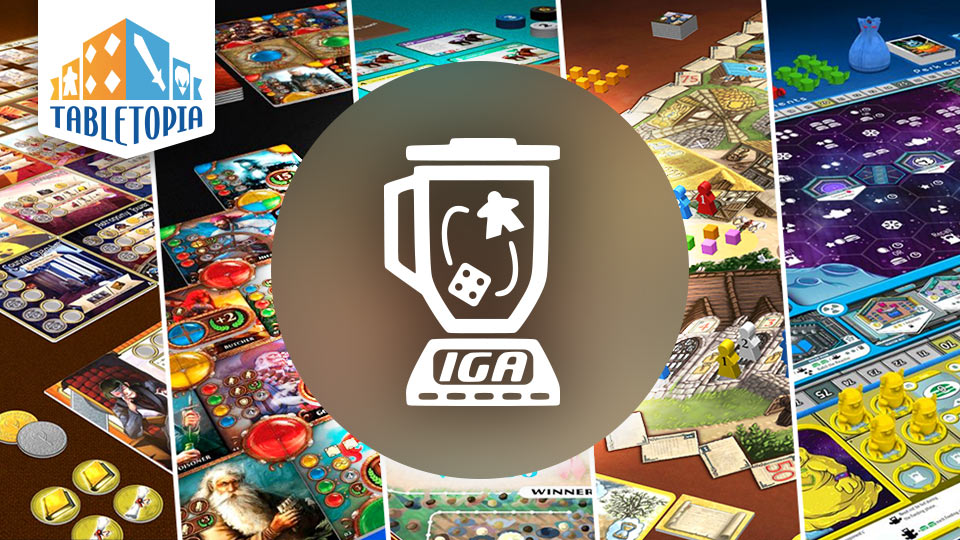 Under the terms of the deal, Tabletopia will exclusively share with IGA the gameplay statistics for supported games and IGA will recommend Tabletopia to its members for playtest and demo purposes. Also, from now on the IGA's volunteer demo team, the Minions, may teach and demonstrate IGA-supported games on the Tabletopia platform and receive 'Loot Points'.
"We're very excited about the new dimension that our partnership with Tabletopia adds to the Indie Game Alliance," IGA Executive Director Matt Holden said. "This partnership will be a game-changer for member publishers looking to playtest their games inexpensively, or just get the word out about a project in advance of a crowdfunding campaign."
On the IGA website member companies will now be able to attach links to Tabletopia games to their game profiles and add a special "Play on Tabletopia" button. A dedicated page on the website also shows all the IGA games available for play and demonstration on Tabletopia. We hope that this partnership will result in many-many new games added to Tabletopia!
New Features
Since last update, many useful features were added which make playing Tabletopia more comfortable:
In-game Steam-overlay enabled. It allows you to access Steam whilst in-game, send messages to friends, invite friends, etc.
Screenshots capturing through Steam added. Now you can save game screenshots in Tabletopia just like in any other Steam game!
Invitations settings added: Now players can specify from whom they want to receive invites to games.
Game publication procedure updated: all new games in Workshop are now pre-moderated before going public.
beta.tabletopia.com moved to unified domain tabletopia.com.
Performance and mouse response time improved, caching for game resources improved.
Many bugs and crash errors fixed.
New Games: Now 320+
Now 320+ and counting. Many more to come!
Cheesonomics is an original card game that incorporates strategic set collecting, memory,
and hand management. You will churn, produce, and sell various types of cheese and try to control
and manipulate the supply and demand on dairy markets throughout North America.
Paperback is a unique word game with card-drafting and deck-building mechanisms.
As a paperback author you will try to finish novels for your editor.

Railways of the World is a classic game system about building a railroad empire.
As a railroad baron you will be making profits by devilering passengers and finished goods,
deciding the best routes and building the tracks.
Master of the Galaxy is fast and furious 4Х board game inspired
by the best-selling computer game Master of Orion. eXplore, eXpand, eXploit, eXterminate!
Codex is a customizable, non-collectable card game inspired
by real-time strategy video games such as Starcraft and Warcraft 3.
Follow us:
You can install Tabletopia on Steam or register to play on our website. It's free.
Merry Christmas and Happy New Year! And see you at the table next year!