The original System Shock, along with Ultima Underworld before it, kicked off the immersive simulation subgenre of games with well-realised worlds, consistent gameplay systems that allowed for experimental solutions to problems and obstacles, and true narrative-driven progression though the game's levels.
While System Shock paled in popularity when compared to its sequel, System Shock 2, the game returned to popularity when Night Dive Studios announced an Enhanced Edition release of the game, with modern conveniences such as mouselook built into the core gameplay. Though this made the relatively old and clunky game more playable, there were still some technical hurdles that even the Enhanced Edition couldn't overcome.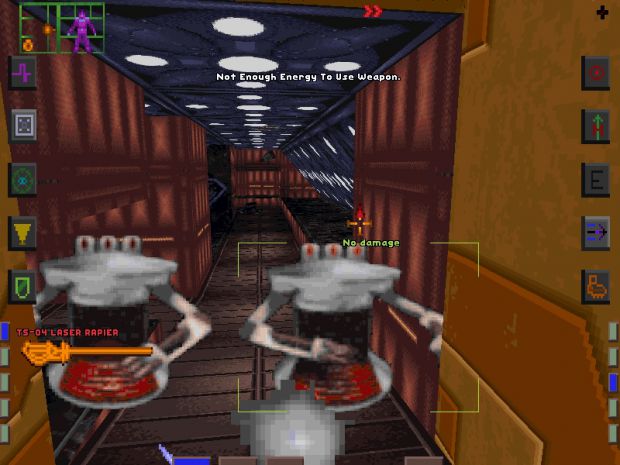 That was, until Night Dive Studios rediscovered the source code for System Shock, and rebuilt the Enhanced Edition with its Source Port Update. This allows for an even greater modern overhaul of the game, with support for widescreen, 4K resolutions, Direct3D, OpenGL – and official mod support.
The release comes perfectly timed as one of the most ambitious fan mods for the game – System Shock: ReWired - has itself released major milestone update, including full voice acting for its entire campaign, as well as proper integration into the official Source Port. At the same time, a new mod pack has been released with smaller tweaks, such as the ability to import antagonist SHODAN's face from System Shock 2 back into the original game.
With this Source Port Update, and fantastic set of mods, now is the perfect time to play or revisit the game that started the Shock series!