Day 1
Media contact list ready: 376 websites, 193 youtubers
Curator selection (63) on Steam ready
Game build tested and uploaded to Steam. Sent the build for review.
Press Kit ready: Screenshots, Trailer, Launch Press Release, Gifs, Character pngs, Title logo, Capsule image
Website ready: Links updated, Press section updated, Contact info provided
Steam description updated
Mailchimp template design and content with individual keys for each contact ready
Monitored the email campaign statistics
Day 2
Checked the analytics every hour: Steam page, Steam community, Unity in game
Received a few emails from press, about their tweets and support
Tweeted about the game from the official account every 2 hours including madewithUnity
Prepared a blog post about our development process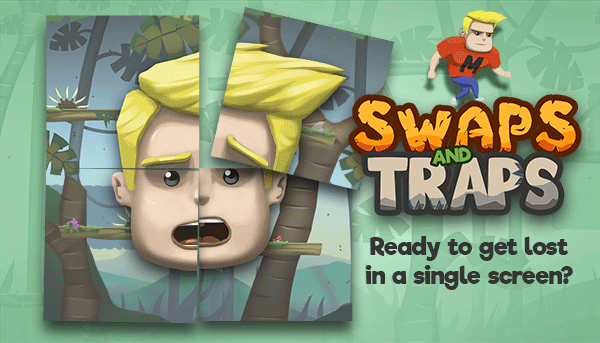 Day 3
Monitored email statistics
Getting ready for the reminder campaign for the contacts who didn't open the email
Preparing a secondary list for further key distribution
Tweeting about the game with relevant hashtags
---
Swaps and Traps will be available on February 12th on Steam:
Swaps and Traps is here to give you a platformer experience with triggered screens with a unique labyrinth feeling.
Mike is a decent man. An ordinary one, you might say. But he is no pushover when it comes to capturing the enchanted hat from his nemesis, Divider. You see, Divider's hat changes everything, including the position and direction of the screen. Mike's only hope is to collect the cursed keys, and catch Divider through different locations and traps.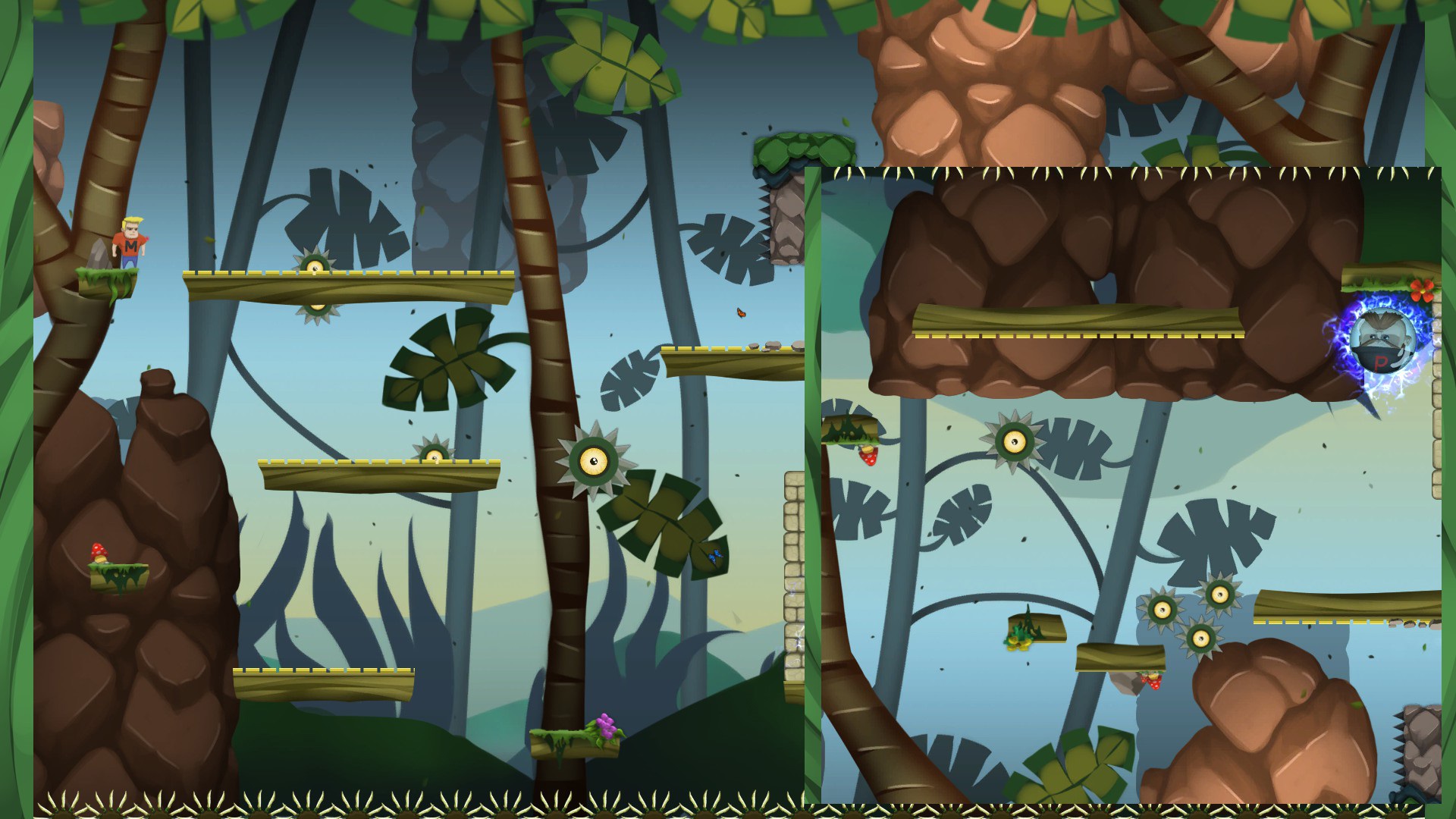 Swaps and Traps is a fun little game, which will challenge your platformer skills as well as your eyes and necks. As you collect a key in a scene, you also trigger the main trap of the game. Portions of your screen will swap, turn and even flip horizontally and vertically to give you one unique adventure.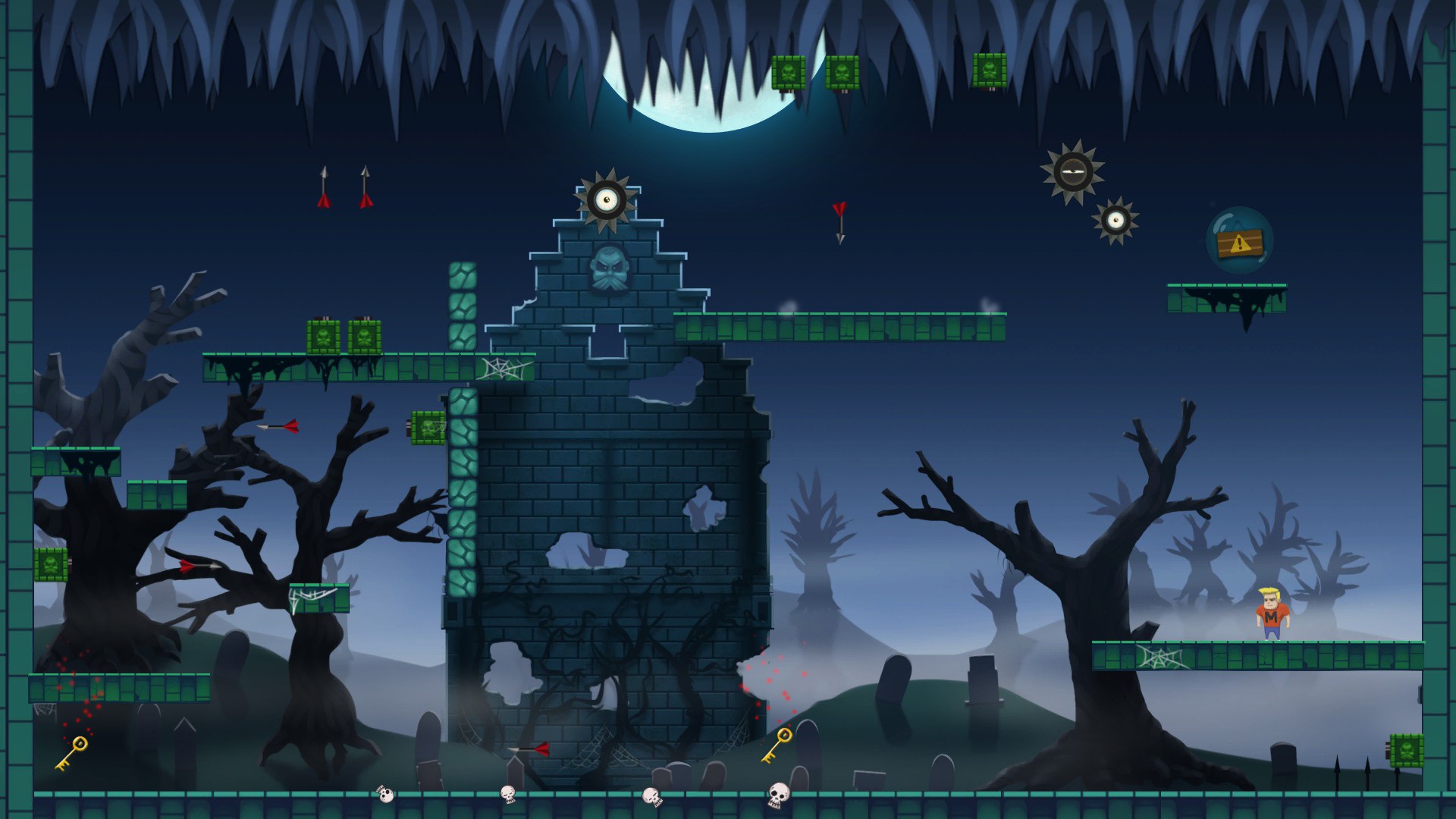 Swaps and Traps has a retro vibe, with simple gameplay against high level difficulty.
3 Worlds: Let's Jungle, Night Watch and Divider's Den
100+ levels
Insane bonus levels
Playful music
Entertaining sound
100+ achievements
Trading cards
An adventure to remember