After a long wait and many play-test's with the judges I am proud to declare that the winner is...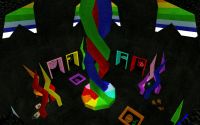 1st place - sc_psyko by Lemonsoda
Congratulations Lemonsoda! The innovative gameplay, unique use of custom textures, sounds, monsters, and puzzles combined to make this a favorite among the judges. This map has everything a good co-op map can ask for, varied and diverse environment's, fun and funny gameplay as well as a plethora of monsters.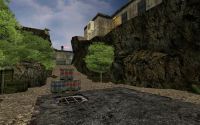 2nd place - sc_propanic by TrEmPlEr
This massive map is chalk full of great monster battles, crescendo moments and varied locations comes in second place! One of the biggest entry's to our contest and brimming full of content, this map delivers a huge wallop of gameplay with challenging battles, masterful architecture and great use of environmental effects.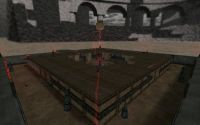 3rd place - deadsimpleneo2 by Nih
Coming in at close 3rd deadsimpleneo2 just manages to pull of 3rd place with style. It's reminiscent almost arcade style gameplay pits the players against 4 different gameplay modes with varying degrees of difficulty, a very hard map but quite fun with a group of dedicated players!
Congratulations to all contestants! I'm sorry if you didn't win, but you still have a good chance of your map being included in an official Sven Co-op map pack. Now unfortunately we will not be able to release the maps right now, as we were pretty insistent on anyone submitting any maps even if they had some bugs, some maps need some work to properly run. So in order for us to give you the best playing experience possible, and for all of the maps to work correctly, we need a couple more weeks to allow the contestants to fix some of their major bugs and get their maps back to us. Anyone who submitted a map, please keep a close eye on your emails in the next coming days for a list of suggested changes.
In consolation, I have prepared some screenshots of all the maps taken by myself, click the comments in the upper right or click here to go to the thread containing pictures.
Thank you for holding in there and congratulations again to the contest winners!
-CryoKeen