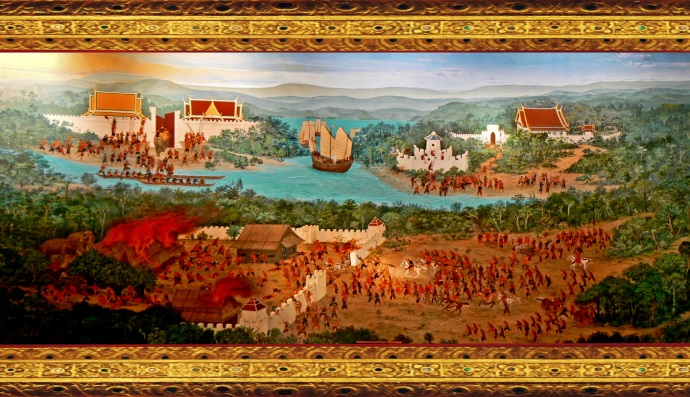 Suvarnabhumi Mahayuth 1.15 for M&B Warband 1.154-1.163
You need to start a new game, this is not save-game compatible.
1.15 Changelog
- Diplomacy 4.3
- Add "Freelancer" mod you can taking a part in lord's army by choosing "My lord,I would like enlisted in your army"
- New armors and weapons also stat re-balancing.
- 5-6 new mercenaries
- Added rebel and independent armies.
- Added custom troops for player's faction.
- Sea traveling and sea battle.
- Added Mini-map.
- Added new background music
- Fixed bullet sound bug.
- Fxed texture bug.
- Add many scrips from Tocans Calradia source code with permission from mod owner.
1.15 Spacial credit
Tocan - Thank you very much.