Chay ho, folks. Sit down, enjoy this free space drink, and let me tell you all about how we protoyped our planetary movement.
Right off the bat, we wanted to make movement feel intuitive and easy, so we worked in recognizable features like WASD movement, exploration "fog", and getting the planetary rotation down as your character travels. We wanted to test interaction as well, so we added a mining action, other life forms, and terrain details all with some super basic animation. Ain't nothing too pretty or polished about this in-game ability to land and explore, but we have it working – that's 73% of the battle (yes hello, this is jun now… it was 4% of the battle, we have a long way to go).
Hardest part about all this was determining the correct quaternion transformation that should be applied to the planet and character when horizontal and vertical keyboard inputs are commanded by the user.
Concurrently with working on movement, we are adding more surface details to planets. These babies will be loaded with purpose. Some planets are rich with life, civilization, and opportunity – potential quest or side-quest locations. Others are deserts, harsh and void of resources. That's just space, man. Point is, we are really preparing to detail the content we have in place, so look for more updates in that area.
For the time being, check out this video of our low-poly lifeform exploring a moon:
Lighting Test: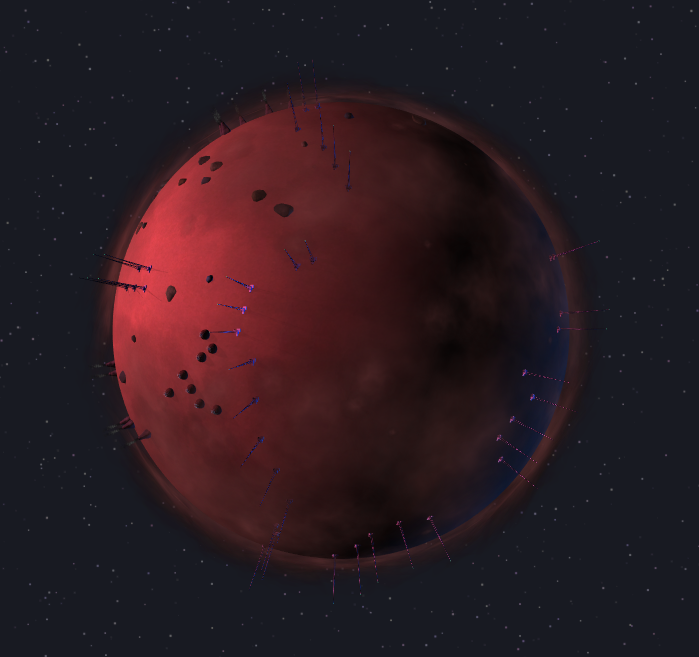 Planet environment window:
Buggy editor screenshot: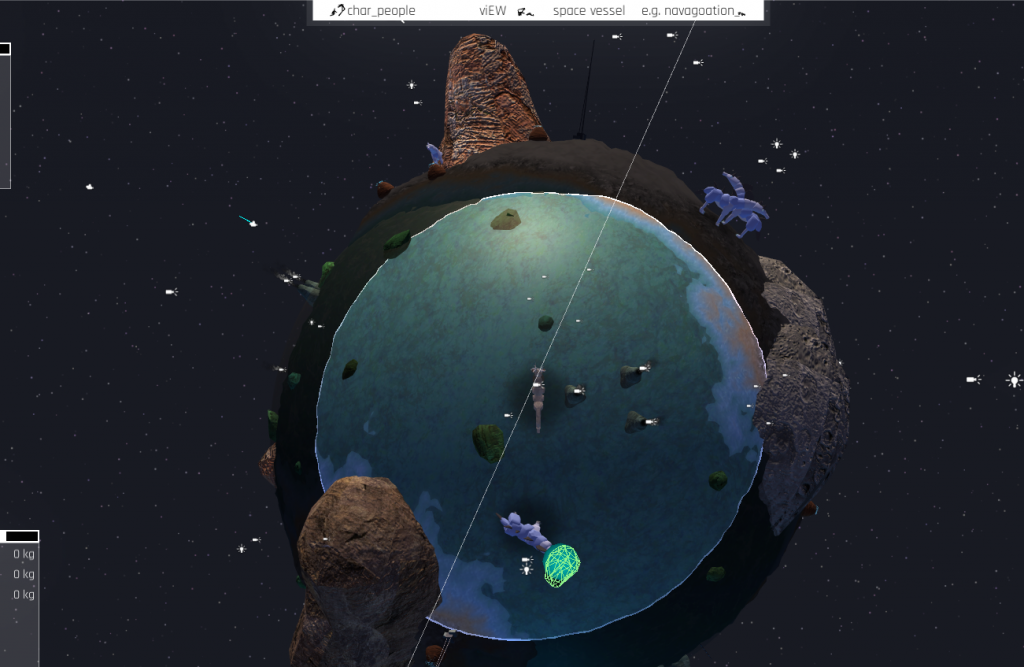 Similar screenshot without weird editor bugs: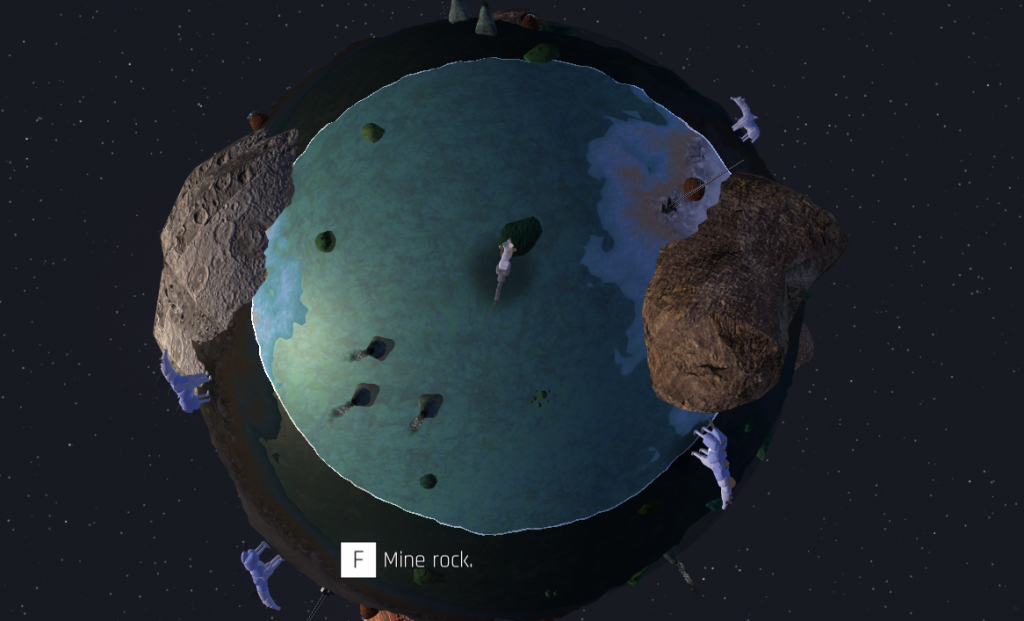 Full-up screenshot! Look at this crazy UI coming together! Planetary exploration feels more tangible now.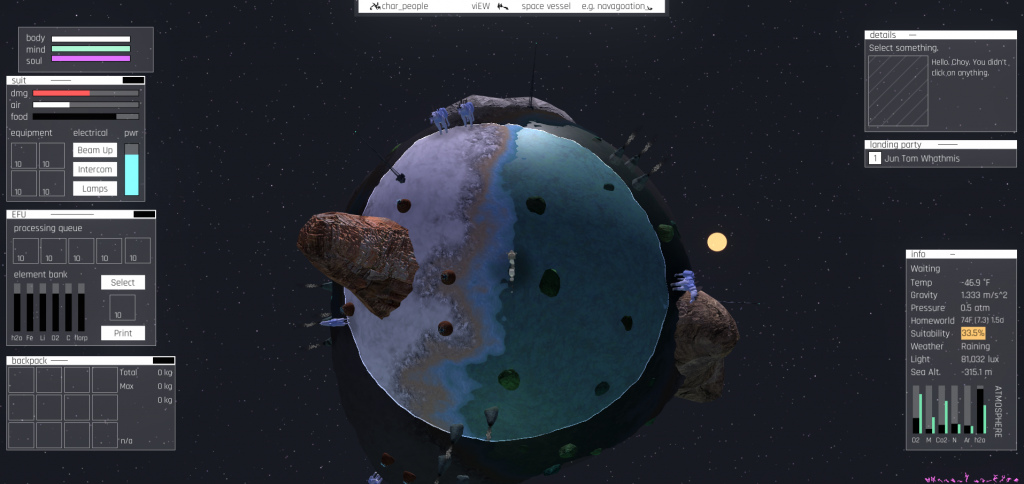 Experimenting with atmospheres, lighting, gas planets, and rings.