On the occasion of SureAI's 9th anniversary we're showing new contents from our Skyrim-Total Conversion "Enderal – The Shards of Order".
Screenshots
Our level-designers created a collection of five screenshots which allow new insights into the continent of Enderal.
Wallpaper
Furthermore, you can download a new wallpaper.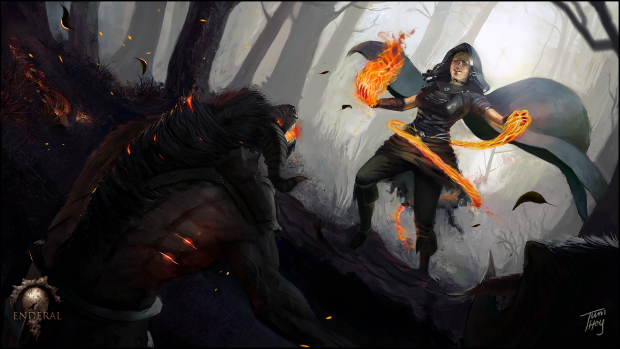 Resolutions
640x960, 1600x1200, 1680x1050, 1920x1080, 2560x1600
Script-Tutorial
Moreover, we hope to support some of our fellow modders with a scripting-tutorial / script for the creation of location-based spells.
Song
As well as we hope to immerse you with an endralanean folk-song, sung on a special occasion by a bard in the game.
Article
Finally, a 4-page feature of our project which was printed in the German gaming-magazine PCAction in September.


PcAction-Article 09/12
Having said this, to another nine years and a big thanks to our loyal community!