I've just launched a crowdfunding campaign at Indiegogo. This campaign aims to raise just enough fund to get to the final stretch of the game's development cycle in time for release. You want boss battles? More gnome types? How about more cart skins? Oh and don't forget, an iOS release!
The campaign runs for 25 days, at which point I hope to gather at least $1050 to hit the ground running on the final features I plan to add to the game. There are also plans should our funding go beyond what I initially need, but that's a discussion for another time.
Check out our funding goals: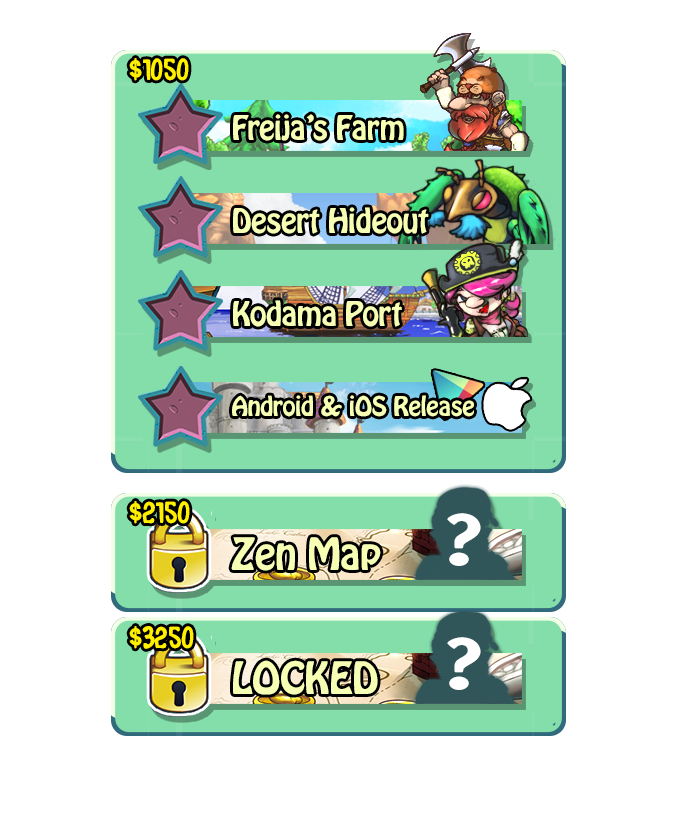 If you've already played the game, you'd know that it's missing something, and that is BOSS FIGHTS. I want to complete the map experience by sneaking in a boss fight every few levels. However, drawing up sprites, and programming AI, sound, etc. can take a lot of time. If you've been following this project you'd know how long it took me just to get the Early Access version out there (hint: it's been years) and it's all because I've only been doing this on the sidelines. This time I want to focus on the game and deliver the complete experience as soon as possible.
To get a glimpse of what's in store, check out these boss character concepts: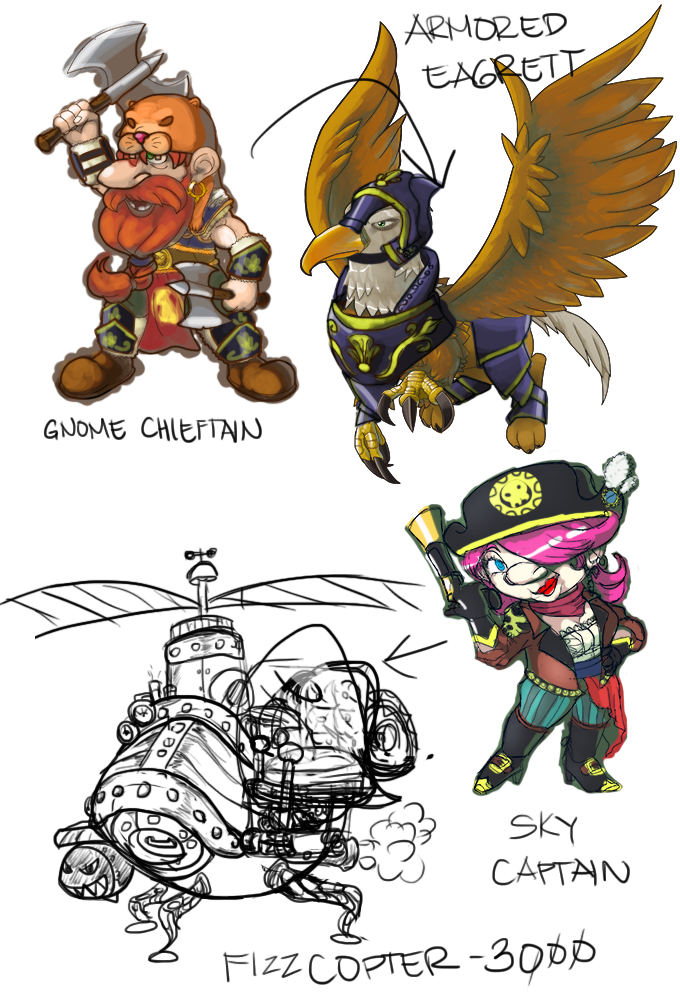 They're gonna be mean, they're gonna be bad! But they can only come to life if my campaign pushes through. So help me spread the word!