The main mechanic changes made in this MOD are to reduce the number of villagers while maintaining the economy, increase the effectiveness and importance of melee infantry, eliminate costly troop upgrades in exchange for larger armies and battles, reset data and bonus types, reduce card sets, and more.
The change at art designing is to cancel the upgrade of arms and change the appearance effect, and turn the general arms of different countries into different images with more or less differences, because the time span of mod is relatively short, and the military changes during the period is not obvious, but there are some differences in the appearance of the military between countries.At the same time, the firing effect of hot weapons such as guns is strengthened to imitate the smoke filled effect of gunpowder era.
There are also some adjustments in the game data.Players will see solid projectiles that can cause penetration effects. They will launch several rounds of graupel at a time to attack a large area of enemy's graupel and various rockets. This will bring great fun and new sensory experience to the game.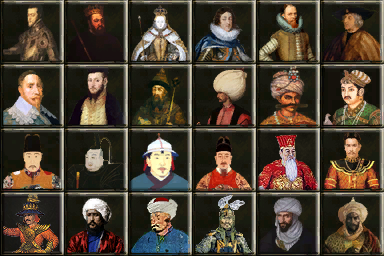 This MOD has 24 factions:
Spain,Portugal,England,France,Holy Roma Empire,Netherland,Sweden,Poland,Russia,Ottoman,Persia,Mughal,Chagatai,Bukhara,Kazakh,China,Japan,Mongol,Korea,Thailand,Myanmar,Vietnam,Morocco,Songhai.
We will add more factions in the future as possible as I can,like some American native cultures and some cultures on the old land.