The Sukhoi Su-17, 20 & 22 (NATO reporting name: Fitter) are Soviet variable-sweep wing fighter-bomber developed from the Sukhoi Su-7. It enjoyed a long career in Soviet, later Russian, service and was widely exported to Eastern Bloc and Arab air forces.
Both the Egyptian and Syrians acquired Su-20s and used them against Israel in the Yom Kippur War.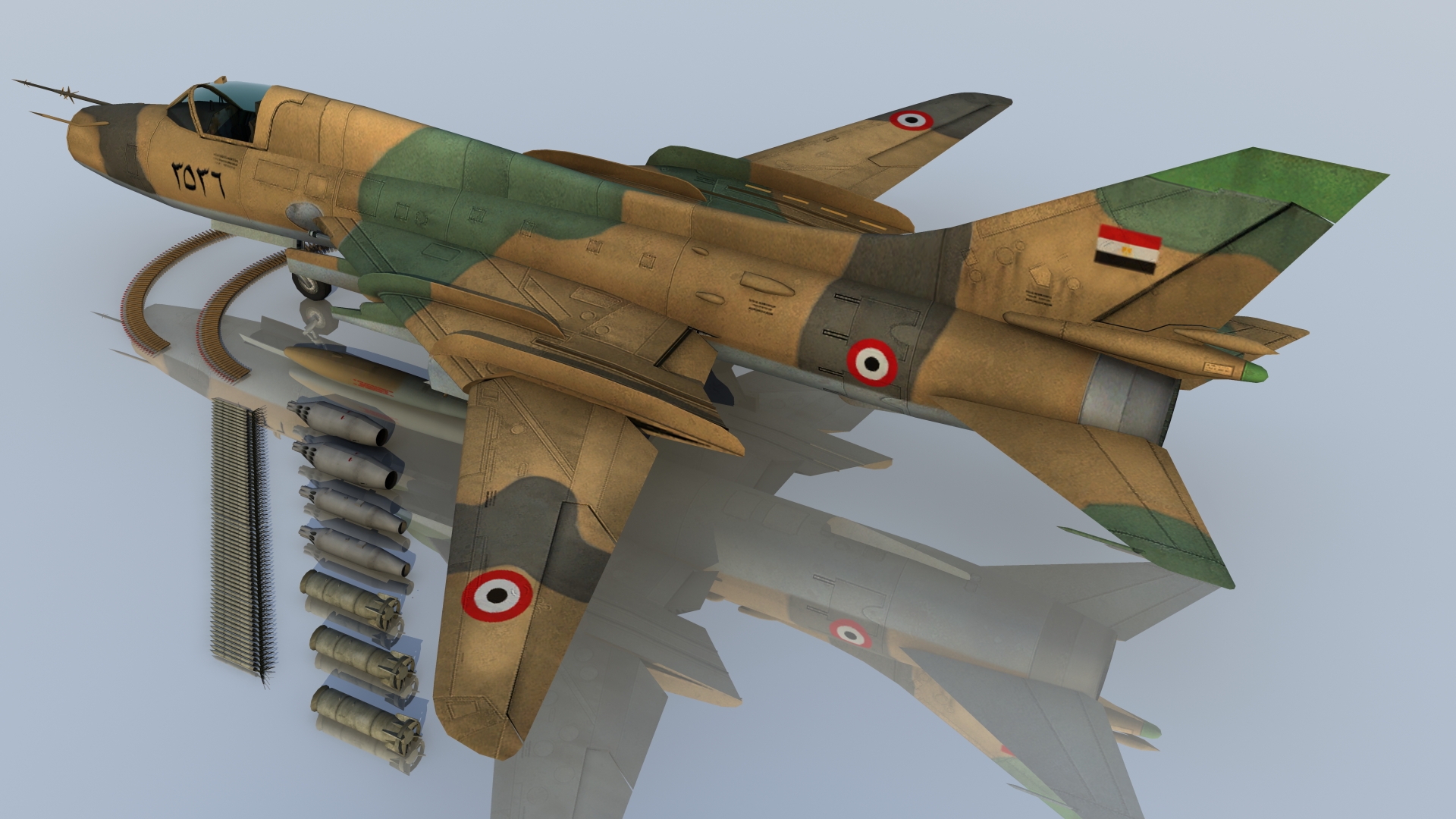 Seeking to improve low-speed and take-off/landing performance of the Su-7B fighter-bomber, in 1963 the Sukhoi OKB with input from TsAGI created a variable-sweep wing technology demonstrator. The Su-7IG, converted from a production Su-7BM, had fixed inner portions of the wing with movable outer segments which could be swept to 28°, 45°, or 62°. The prototype first flew on 2 August 1966 with, becoming the first Soviet variable geometry aircraft. It differed from its predecessor Su-7 in having a new canopy and a dorsal fuselage spine for additional fuel and avionics. A total of 2,867 Su-17 and its variants were built, of which 1,165 were exported to 15 nations.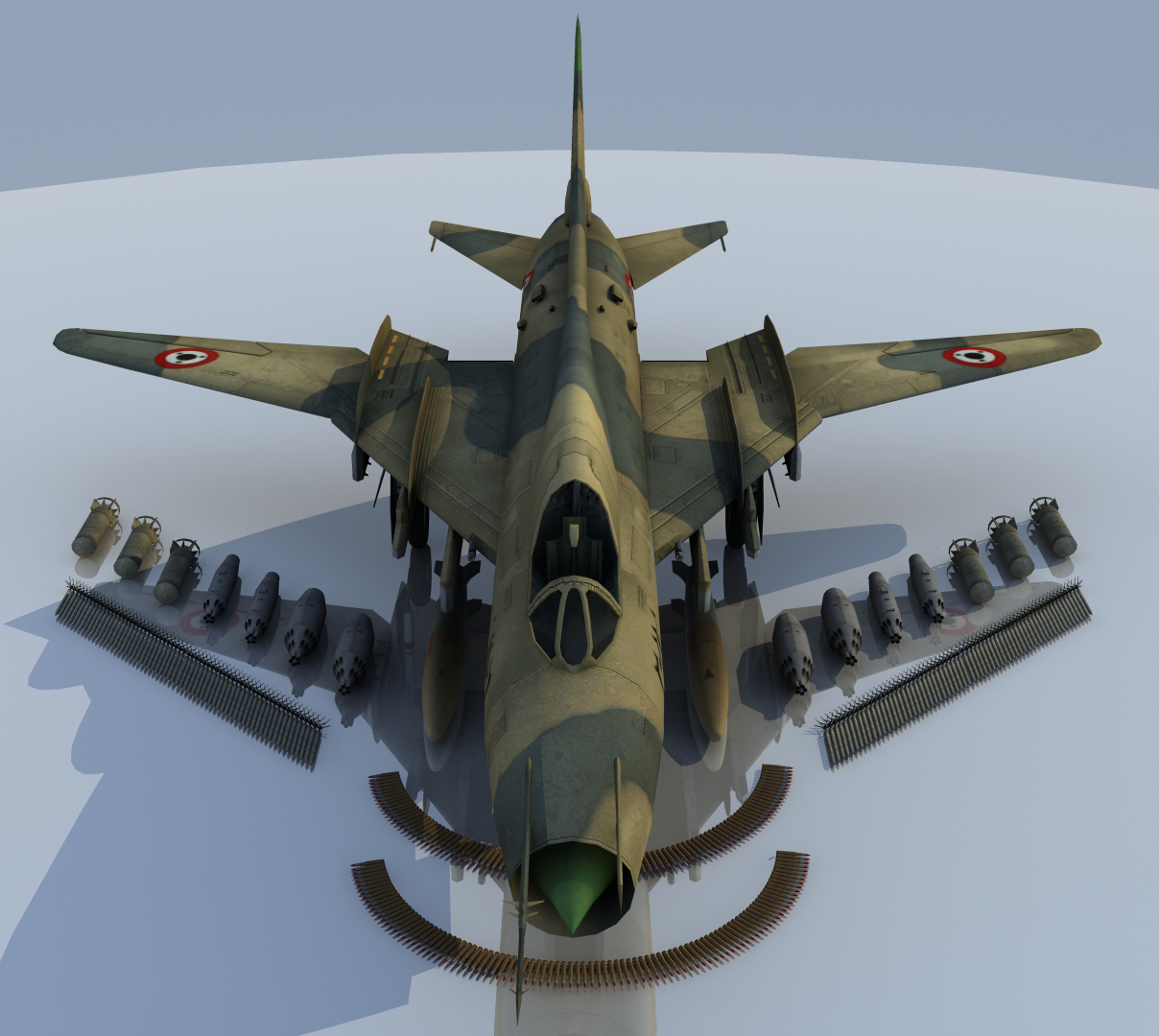 There were many, many variants of the Fitter. The first being the Su-17. The Su-20 was an export version of the Su-17M. The final variants were the improved and modernized Su-22, many still fly today in air forces around the world. Intended solely as a fighter bomber the armament of the Su-20 was similar to the previous Su-7 with 2 × 30 mm Nudelman-Rikhter NR-30 auto cannons. Additional hard points, some versions had up to 12, allowed the Su-20 to carry a much higher weapons load. As much as 4,000 kg (8,800 lb) of weapons could be carried. The weapons usually consisted of rockets and bombs. Later Fitters could also carry guided missiles and bombs.
Our Egyptian and Syrian Fitters will carry a variety of weapons. Here will be the standard version with 30mm cannons, drop tanks, rocket pods and bombs.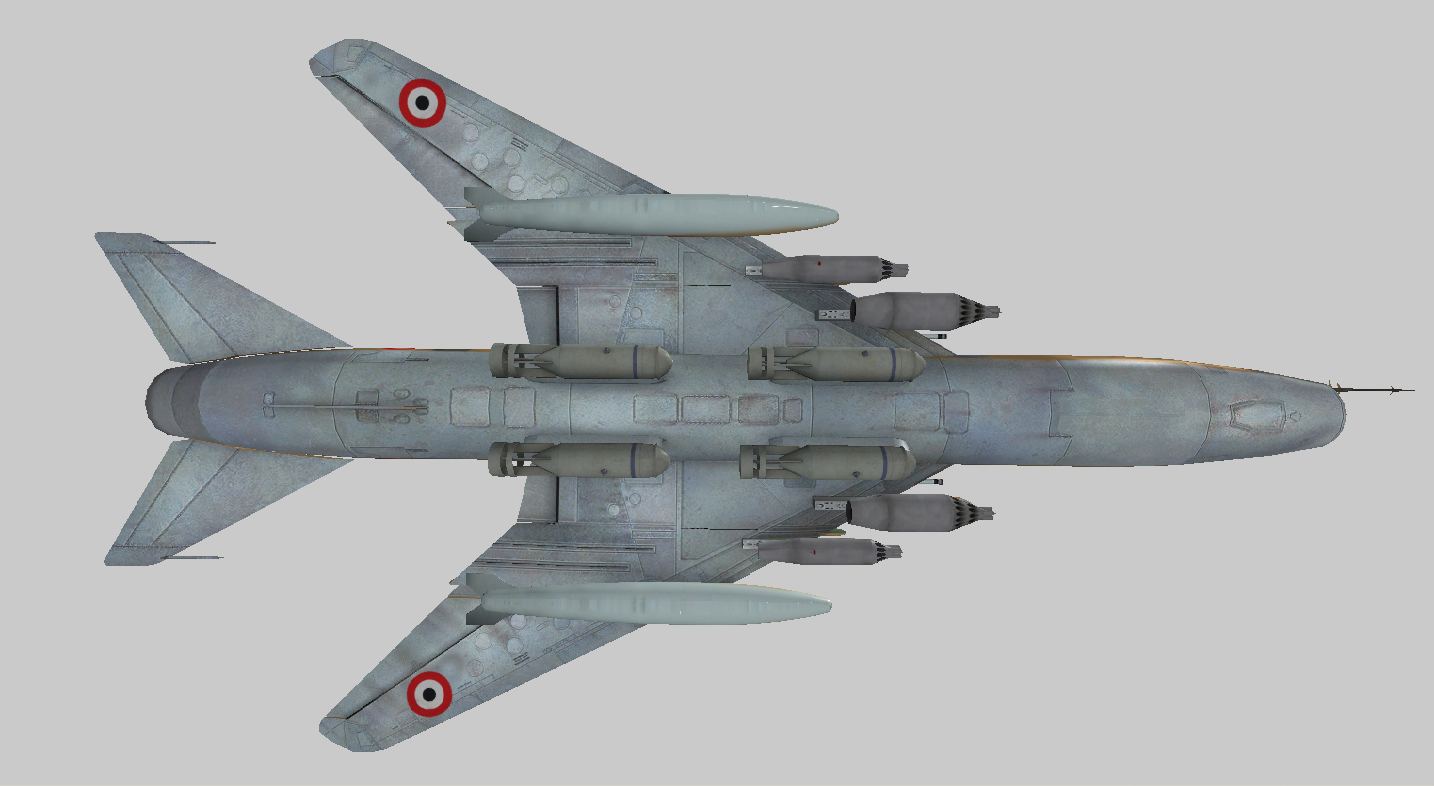 Another version with only cannons and 57mm rocket pods.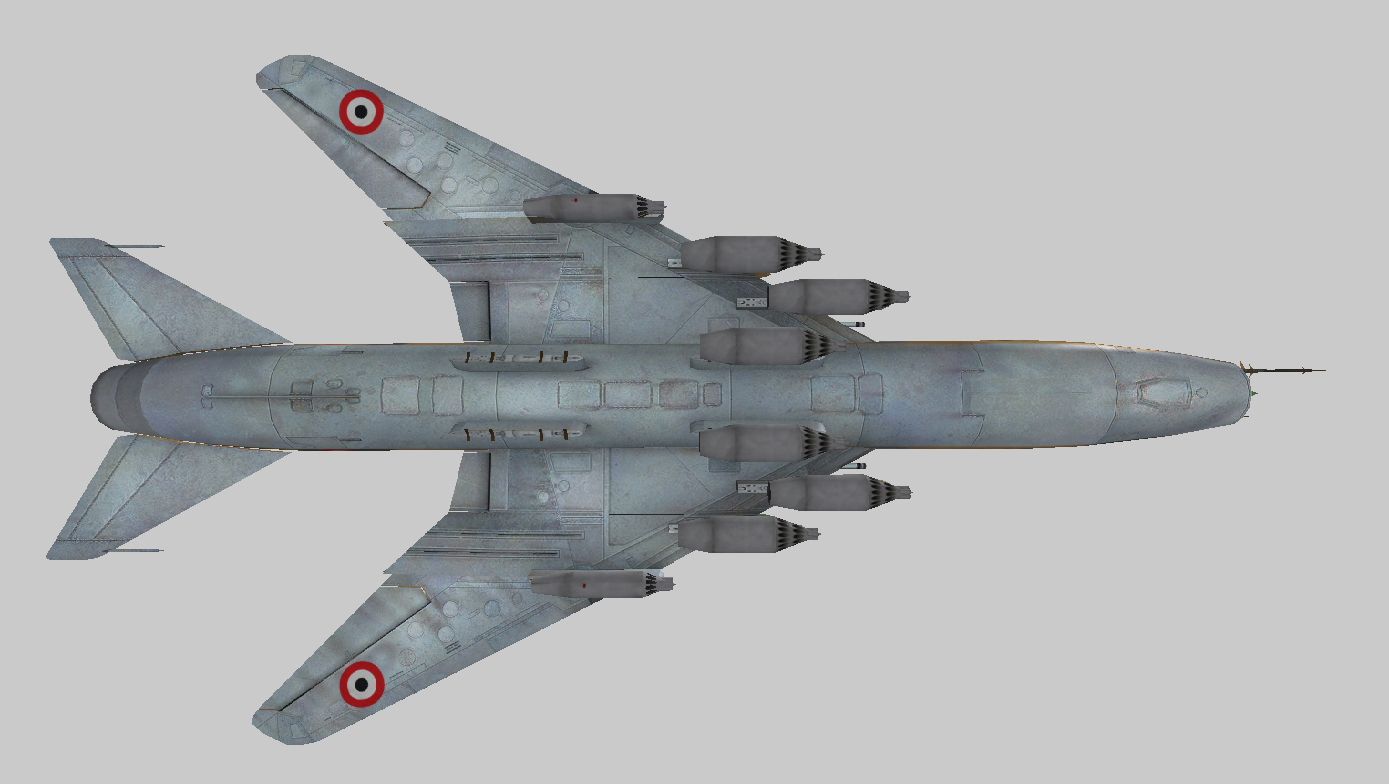 And finally a bomber version with cannons and 8 FAB 250 bombs.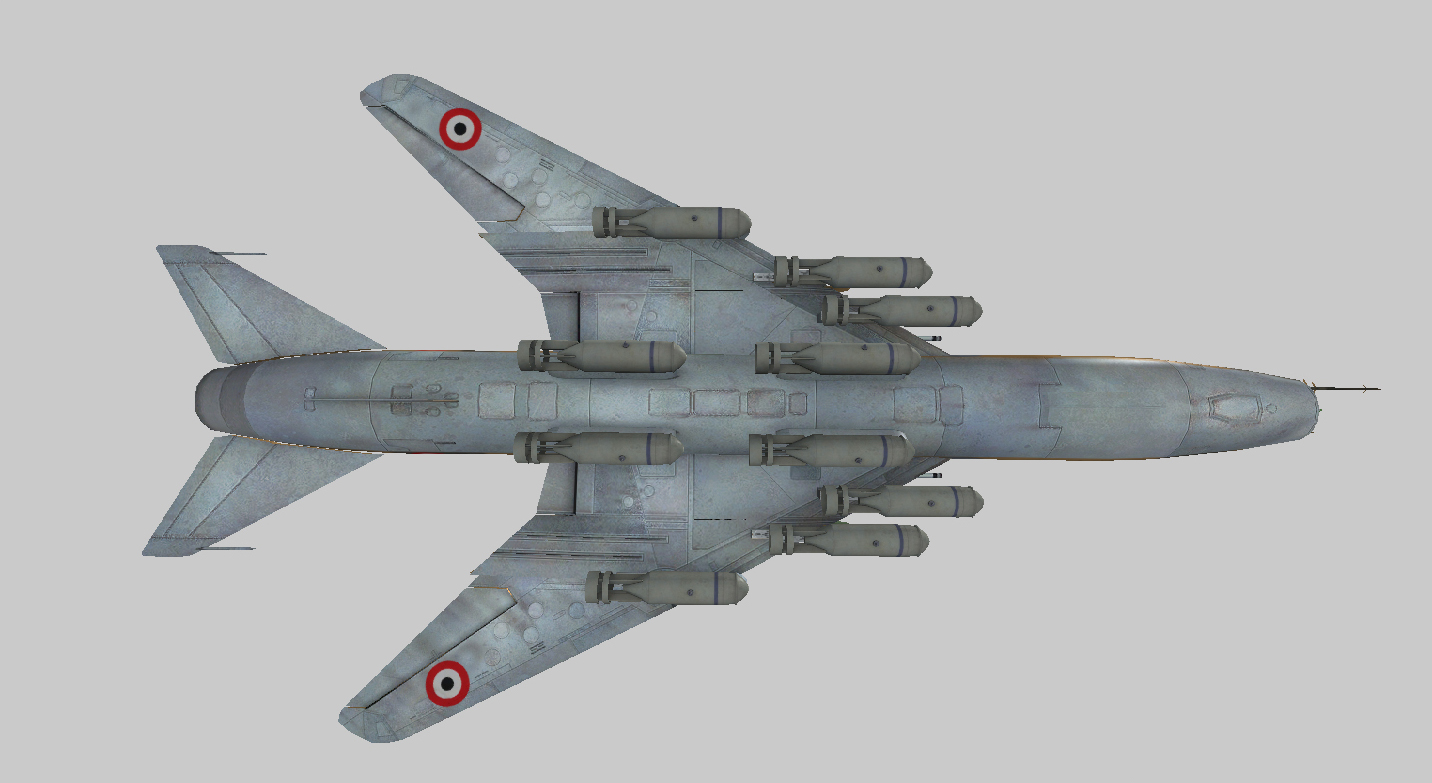 Clivewil made this amazing aircraft model and texture and has generously shared it with the BF2 community. Thats it for this update. Stay tuned for more new aircraft!