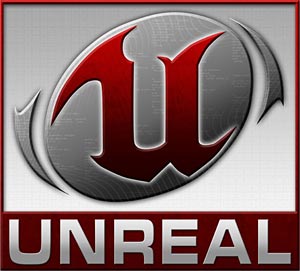 TO CLEAR SOME OF THE CONFUSION:
WE ARE STILL COMPLETING THE BETA BY OCTOBER 2010, WHICH IS WHAT WAS ALWAYS PLANNED. USING THE SOURCE SDK/ENGINE. WE WILL THEN USE THE BETA AS A PROOF OF CONCEPT FOR SONY. IF WE GET A LICENSE, THEN WE WILL BE SWITCHING TO THE UNREAL ENGINE FOR OUR FINAL PRODUCT.
Everything will be just as good if not BETTER as well as it will be open to a wider range of people, being that no one will have to previously purchase any certain software or video games prior to downloading. Yes, that's right, you wont have to own Half-Life 2 or any of the Unreal Engine Powered Games. You'd just need to download and/or purchase our game.
We're STILL seeking to release a limited beta version of the game for FREE. With full beta Multiplayer and Singleplayer for Source/Valve. We're hoping in the future, for a commercial release with full approval and licenses from Epic Games and Sony Pictures. We are going to put down the building blocks, it's up to Sony Pictures to approve and come in and decide their cut. Epic Games is of course OK with everything =).
Even if a commercial game can't become possible because of Sony, it's OK. We'll release Starship Troopers for free like planned before, with SP and MP seperate applications. SP & MP will be kept seperate for easy updating as well as people who will favor one mode to the other and not need the extra baggage and bandwidth to get the other mode, that they will never use.
If license deals fail with Sony Pictures, we will still release ST for FREE. As well as start work on a full, 100% original material and release that on a commercial level for PC, Xbox 360 and PS3. Donating all your time and work to Lethal Dose Media just might end up paying off and create a job you love to do..... from the comfort of your home or our office. (:
Lethal Dose Media has always had it's sights on commercial quality of products, we wont make everything commercial. We'd still love to release and create FREE Mods, based off engines like Source, Unreal, etc.
Even if we created and owned multi-million dollar franchises, we'd still love to release free games/mods, etc.
The bad news is, we will have to reset and take a whole new adaptive perspective on this. As well as some of us dropping out having no experience in Unreal. I don't see too much of a challenge for current modelers, as it's almost the same game only with higher poly levels and high res models =). Level Designers would have to adjust..... to more and better options.
Some of the ST:S fans have been screaming it, some team members have been screaming it. Now, it's
time to make the switch. So not to disappoint any of the Source fans, like previously stated we will STILL be releasing a nice sized beta by October. We will then use this beta as a selling point and proof of concept for Sony.
Wish us the best of luck but the bottom line good news to the users is : Either way or road we go down, you'll still have Starship Troopers on your PCs at the very least. (:
So work will continue as normal for the next few months. I was thinking of maybe just releasing STS just as a MP game with all the different MP modes. Depends on our time, restraints, licensing deals, etc.
Stay tuned for further information and details as it comes to us,
-ST:S Team