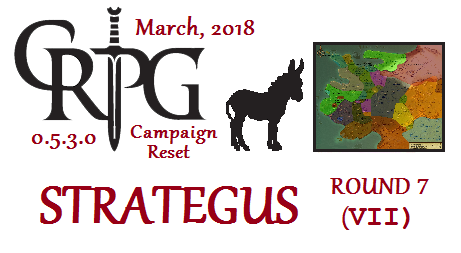 Strategus VI Over ♞ Strategus VII Begins!
After another extended Strategus campaign, Strategus VI, is over. Many clans, alliances, and individuals have fought bravely over the Villages, Castles and Towns of Calradia (EU) and Nova Calradia (NA).
The next Strategus campaign, Round 7/VII will be starting today with some notable additions/changes to the game. Join the online campaign and take part in the epic scale battles, real diplomacy and truly unique Warband experience!
⚔ Bug Fixes: Battle loot result has been fixed, peasant gear is fixed.
⚔ Movement speed: Increased by a factor of 4. This will be much faster paced this round.
⚔ Troop Generation: Passive troop generation formulas have been tweaked.
⚔ Criminals: Unfortunately, the efforts in late Strat 6 to keep the bad guys out have failed. Crime has returned to Calradia, but only to castles and towns.
⚔ Fiefs: The map has been radically changed, especially on NA side. Both NA and EU had their fief numbers reduced (to increase contention for fiefs), and the relative distribution of fief types has shifted towards more villages.
⚔ Villages: Additional buffs for villages to come soon
⚔ Nighttime Setting: Increased to 12 hours, to prevent shitty 4am battles. Choose 12 hours to block off during which any battles will be pushed back to fit your schedule.
⚔ Roster cap: Back down to 50 players per side to ensure more balanced rosters.
⚔ Still to Come: Fixes to Pseudonyms, Equipment Chest Bug and Small Siege Ramp
These changes, put in place by our wonderful Dev team and head North American developer Professor, should create a faster pace of Strategus, allow for fighting in different fiefs and provide more incentive to war.
End Date For Round 7 (VII)
At the moment, we are not going to set a hard end date for this strategus. But, it's highly likely that it will be a shorter one, and see many updates/improvements as it plays out. There were many features that were planned to be implemented, now that the work on Strategus reset is complete, work on these features will resume.
Join the 7th Official Strategus Campaign Today!
Strategus brings the native single player campaign online can be played on both the EU server and NA server, with the maps being linked at the eastern edge of EU and the western edge of NA. Compete in a virtual world with other players over land, goods and castles as you engage in real diplomacy with players and player factions. The preparation and planning is played as browser game, the actual battles take place ingame.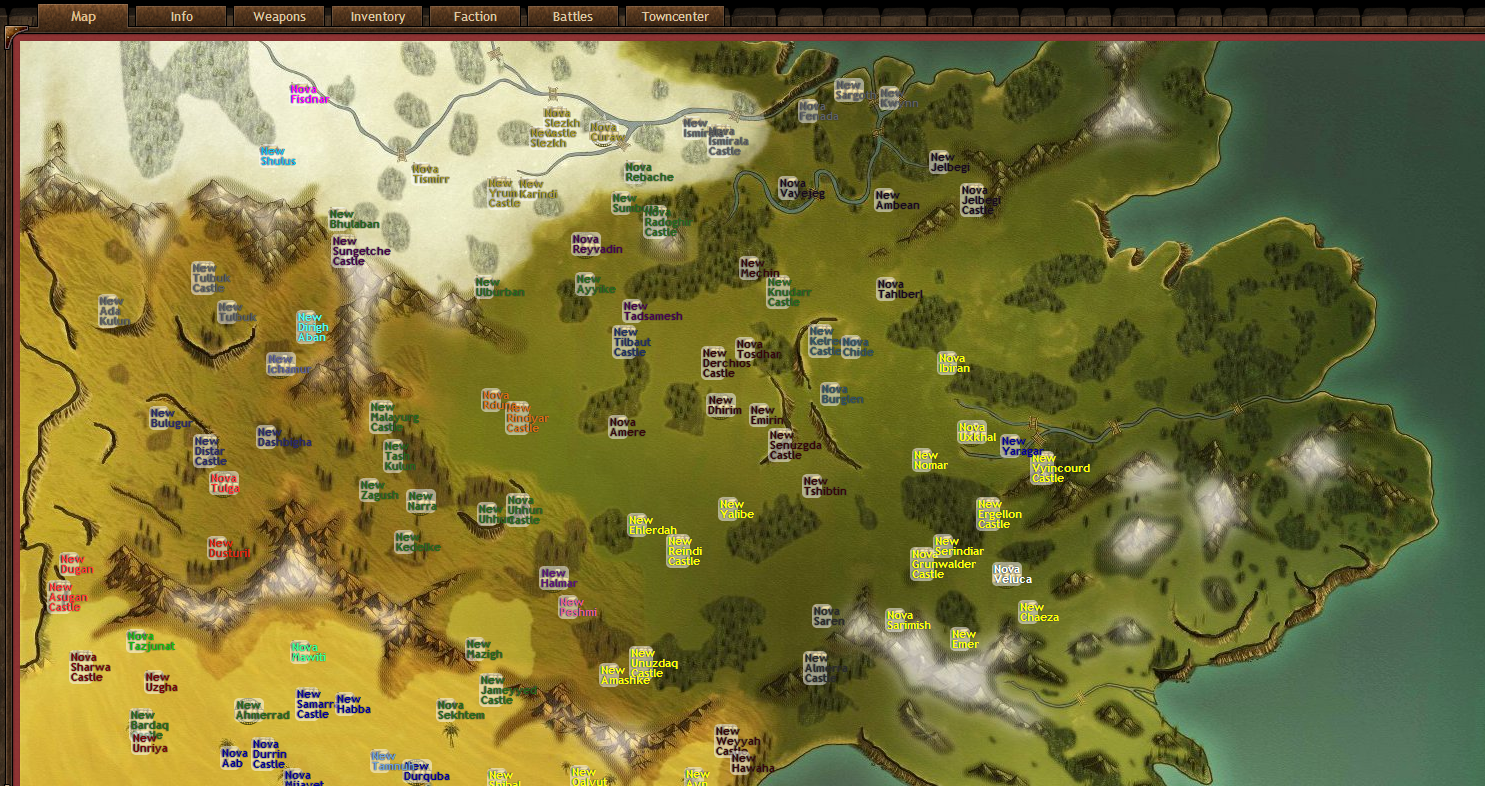 Grab Your Companions For an Epic Warband Quest!

Who Will You Be?

Traders? Diplomats? Bandits? Knights? Barbarians?

Great Battles, Great XP and Great Fun Await You!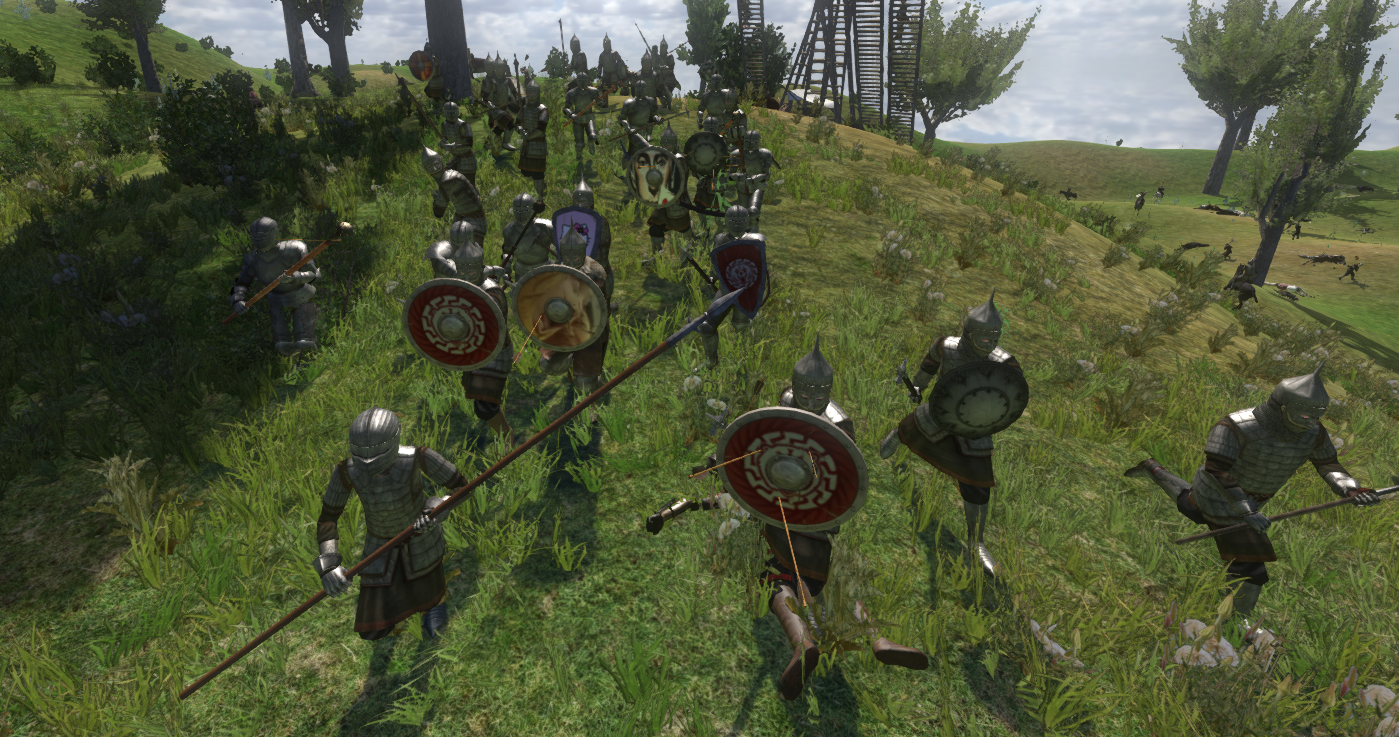 Carve out your slice of Strategus History!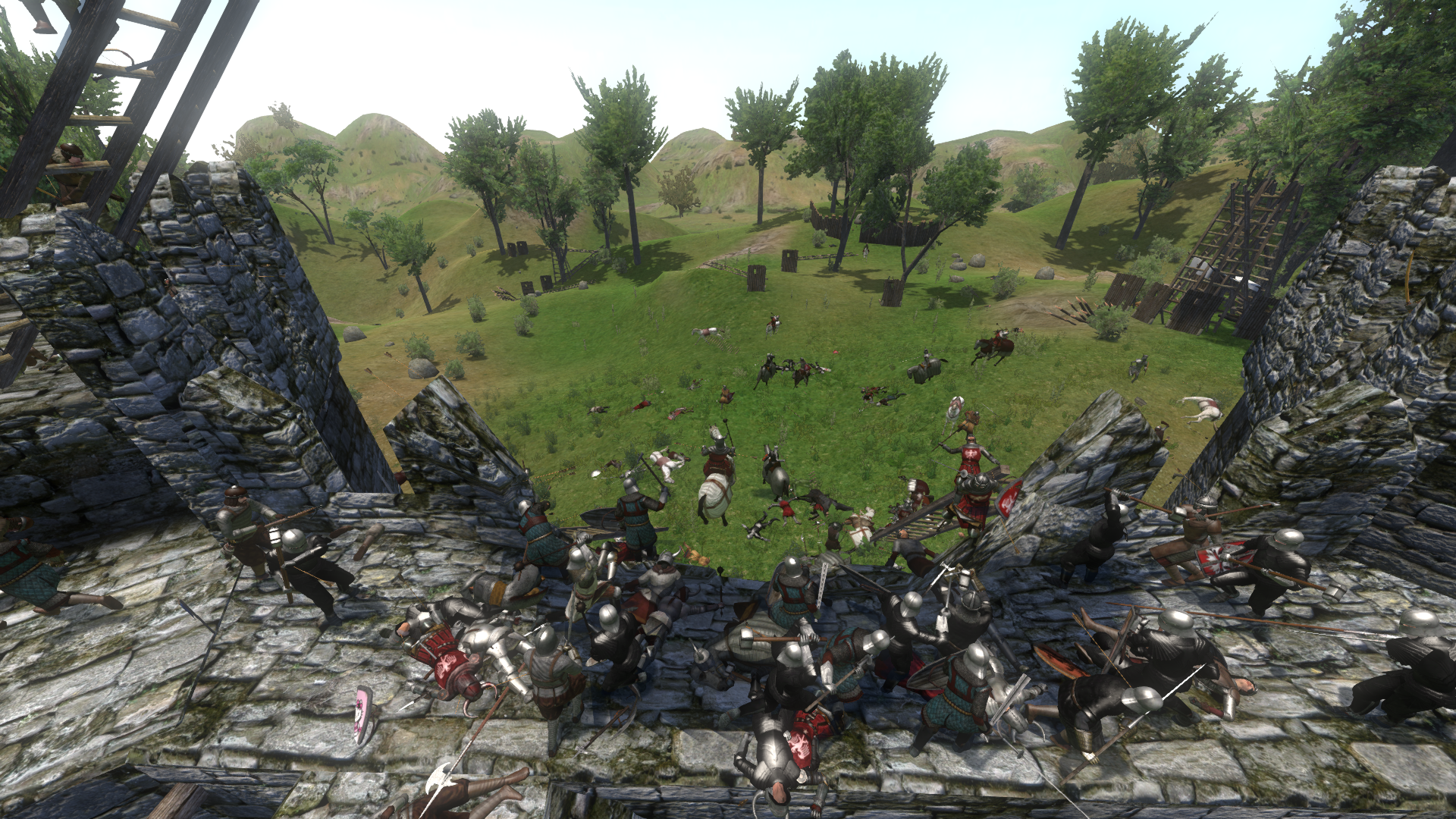 Join the 7th Official Strategus Campaign Today!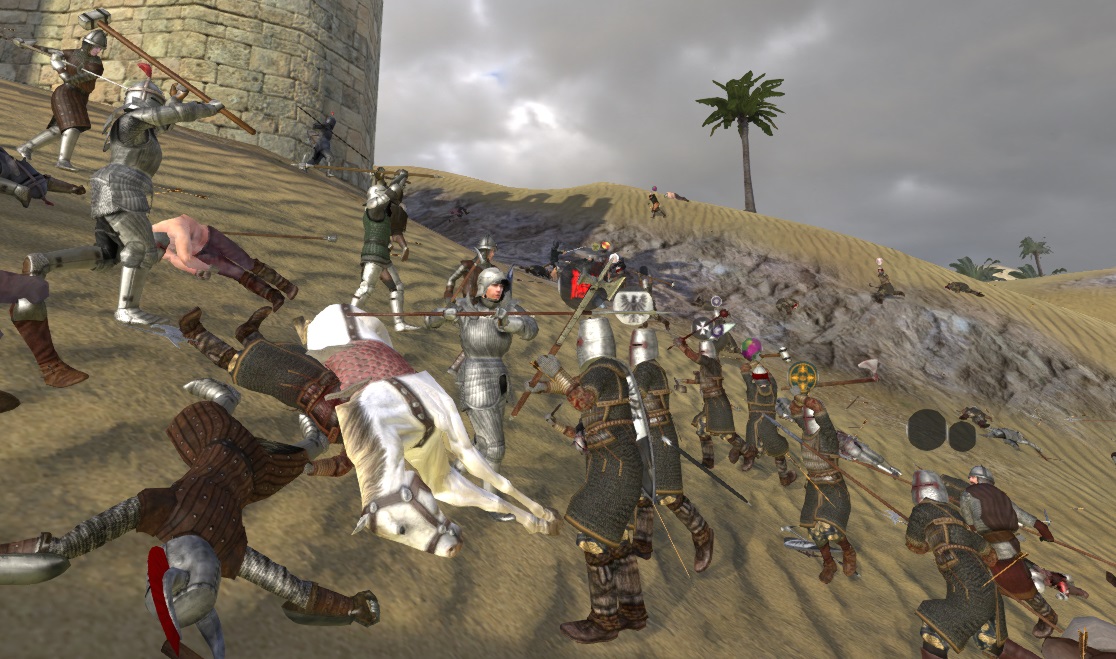 Patch 0.5.3.0
Changes to Crossbow
⚔ Light Xbow now requires 76 Crossbow WPF.
⚔ Normal Xbow now requires 100 Crossbow WPF.
⚔ Heavy Xbow now requires 139 Crossbow WPF.
⚔ Arbalest now requires 121 Crossbow WPF.

Changes to Bows
⚔ All bows received -2 to accuracy, a change that was never implemented when their damage was lowered in a previous patch, which gave them more accuracy than they needed.
⚔ Effective WPF curve changed to benefit agi-archers, their effective WPF has been raised

Changes to Throwing
Several items were altered. These changes were implemented to curb the high abuse potential of throwing, and are likely to be followed by further changes.
Changes to Shields:
The larger/heavier shields had their weights lowered to make them less cumbersome to use in a fight. Some changes here and there to other shield stats.

Changes to Leveling:
In general, the XP for levels 31+ was lowered, especially so for levels 35+, such that they are now attainable. However, having these builds more than 5 levels over the retirement level be full power wasn't a good option. So, levels 35+ no longer award a skill points & attribute point, instead, they give a small health bonus. As of now, each level 35+ (including 35) gives out 2 more health. There are plans to add on a WPF bonus as well (which will only be usable towards hybridization).
Here are the new xp requirements for levels 31+
New XP Requirements By Level
31: Same xp
32: 26207529
33: 86208979
34: 201214256
35: 366224679
36: 576240509
37: 826260949
38: 1111284144
39: 1426307181
40: 1766326089
41: 2126335839
We Hope To See You On The Field Of Battle!
Many thanks to head Dev Professor for his tireless work to fix up and improve the Mod!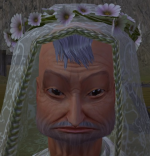 Actual Photo of Professor: Lead Dev of cRPG
The detailed changelogs can be found on our forums.
If you have any questions join us in the cRPG Discord and Visit c-rpg.net to get started.