The main feature of this update is a new infantry type, the Stormtrooper. From what I can tell Guards meant to represent elite units (including stormtroopers) in vanilla, they have more attack but less defense compared to Infantry, in the mod however they were a straight upgrade to Infantry.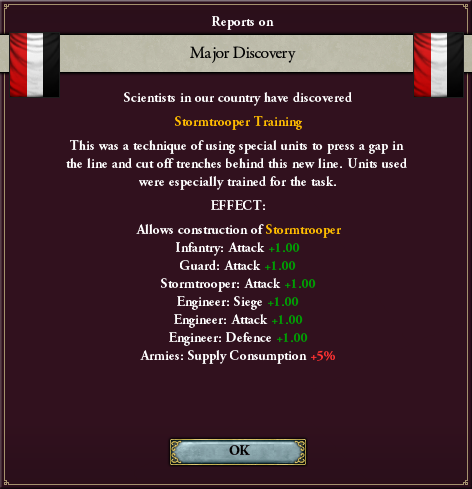 With the addition of Stormtroopers, Guards are now strictly defensive units, with less attack and speed, but with more defense compared to Infantry, while Stormtroopers are the exact opposite: more attack and speed but less defense. The new unit is tied to Stormtrooper Training, to invent it you need to research Infiltration.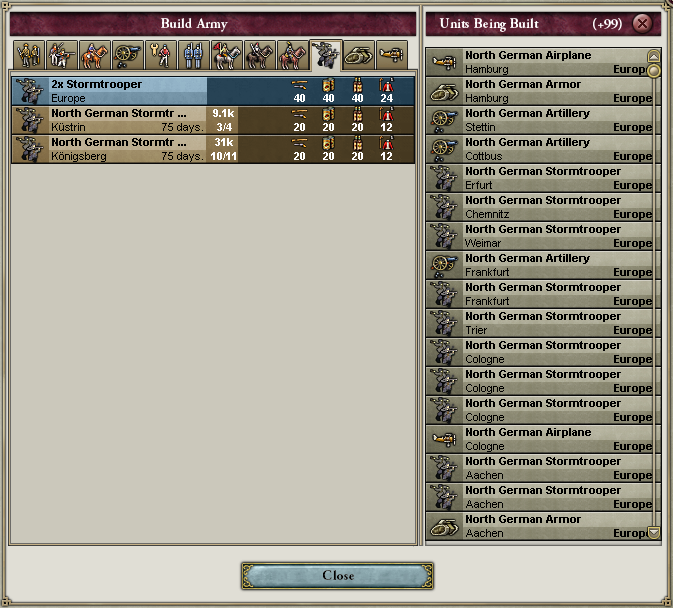 I focused a little bit on the Middle East. Some religious compositions were fixed, added a few new tags for the Alawites and Druze, and a couple of organization decisions for GPs to create new states for the local Christians. I didn't have time to add the events I planned there, those will be in the next update.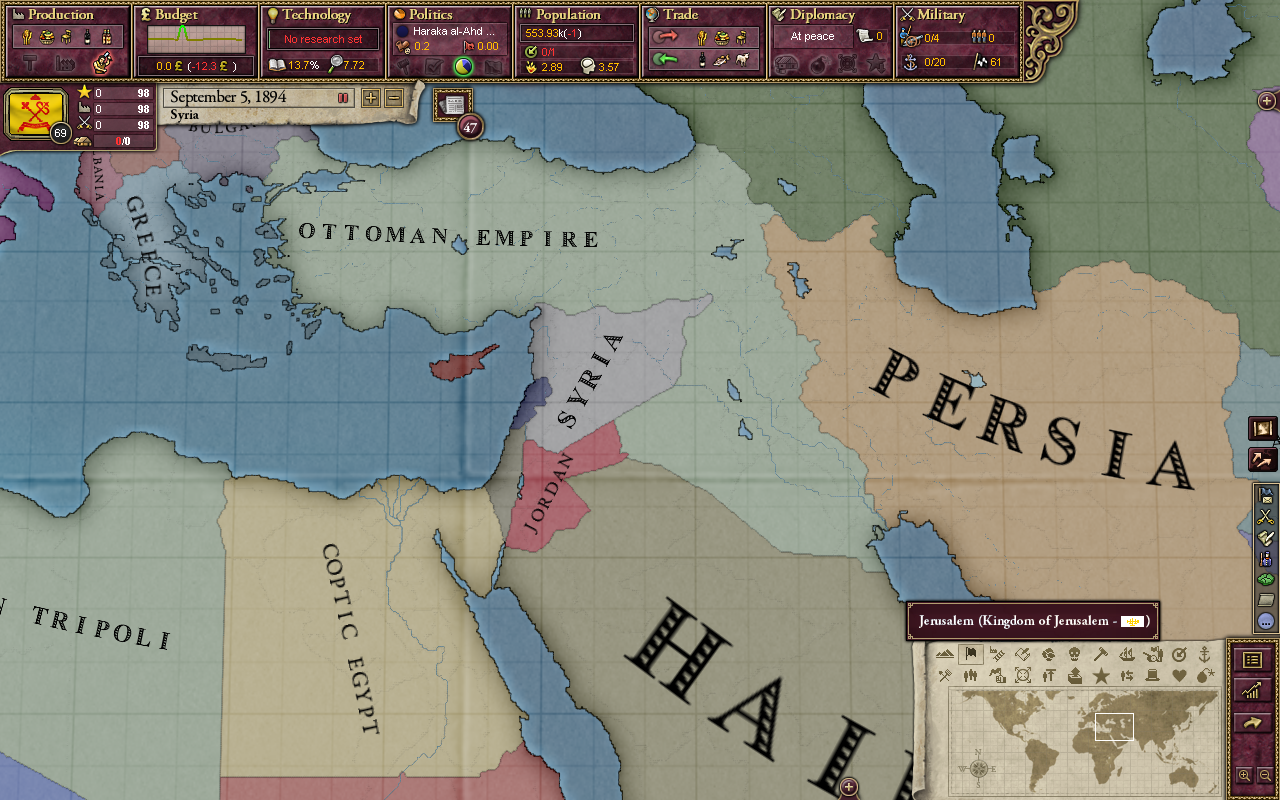 The terrain has been improved in a few places, and changed some province shapes too. The most notable changes are near the Meuse. I added some decisions to partition those regions, something the fans of Kaiserreich will surely appreciate.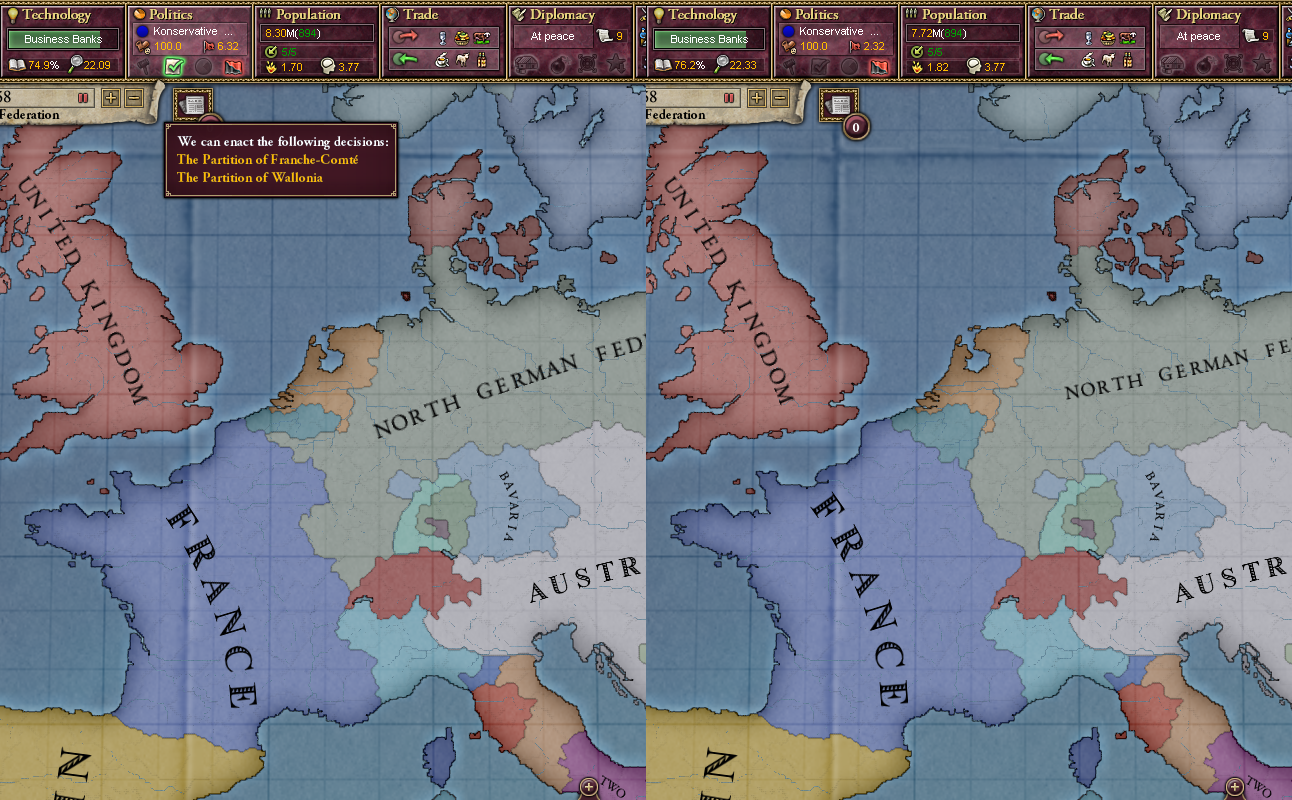 For a full list of changes, visit the Changes and plans article or the download page.