Hey everybody. So I FINALLY got around to posting another update on the mod. It's been overdue. Long, long overdue. With that said, there isn't actually much to show you besides a few new units, as mostly coding progress has been made. The release date been pushed back several weeks-I've slated it to release by the last day of September, hopefully before. Life has been busier than expected, and I haven't had the good chunks of time for working on the mod like I used to. Progress is coming along slower than expected, and as a result I haven't even gotten to give the testers a version to bug hunt in. We're going to make sure that as many bugs are resolved as possible-I want this to be a very clean, smooth running mod. Before going any further, read these two updates if you haven't already.
The last update was oh, what, more than a month ago? What a shame, I've left everyone not on Moddb and EEAW in the dark, and even they(you) have been out of the loop somewhat. That's poor PR; something I'm not all about.A number of things have changed; I've slashed the two update detailing the older units, as they were not very important articles. However, the update showing what's getting done to the Consortium is still… on its way. Now, let's get down to business. Keep in mind that this is all relating to the space business of the mod.First off, major overhauling has taken place of weapons and hardpoints. There are more than 60 new projectiles, as the old system has been done away with. They've received visual upgrades, and have been made more "canon," so to speak.Secondly, several units have been either added, or revised in the way they look; every unit has been redone in the way it behaves, the weapon systems it has, and other things. Units are getting more canon armaments and sizes as seen in the previous updates.
Third thing: units have been added, and some have received redone models. The first is the Pellaeon-class Star Destroyer, along with the Predator-class Fighter. Warb_null has released improved versions of the originals. And the Acclamator Mk III has been renamed to the Apprehender.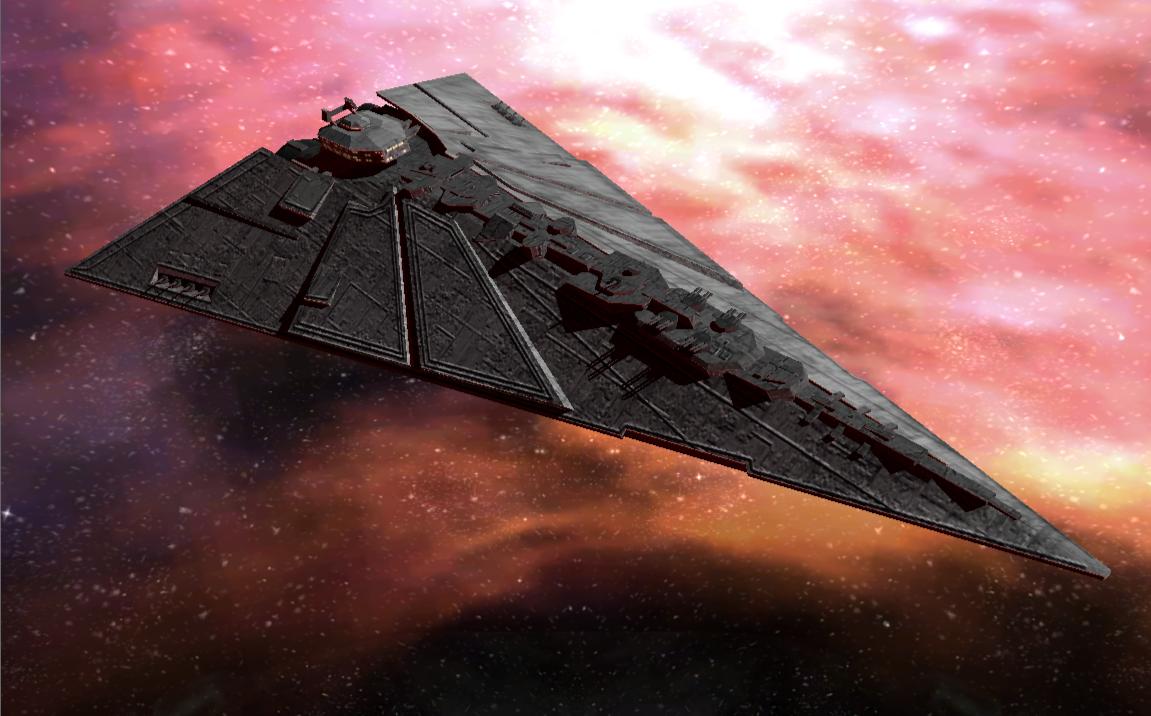 New units added include the I4 Ionizer Starfighter, Blitz-class Assault Bomber, Imperious-class Star Destroyer, and Assassin-class Corvette.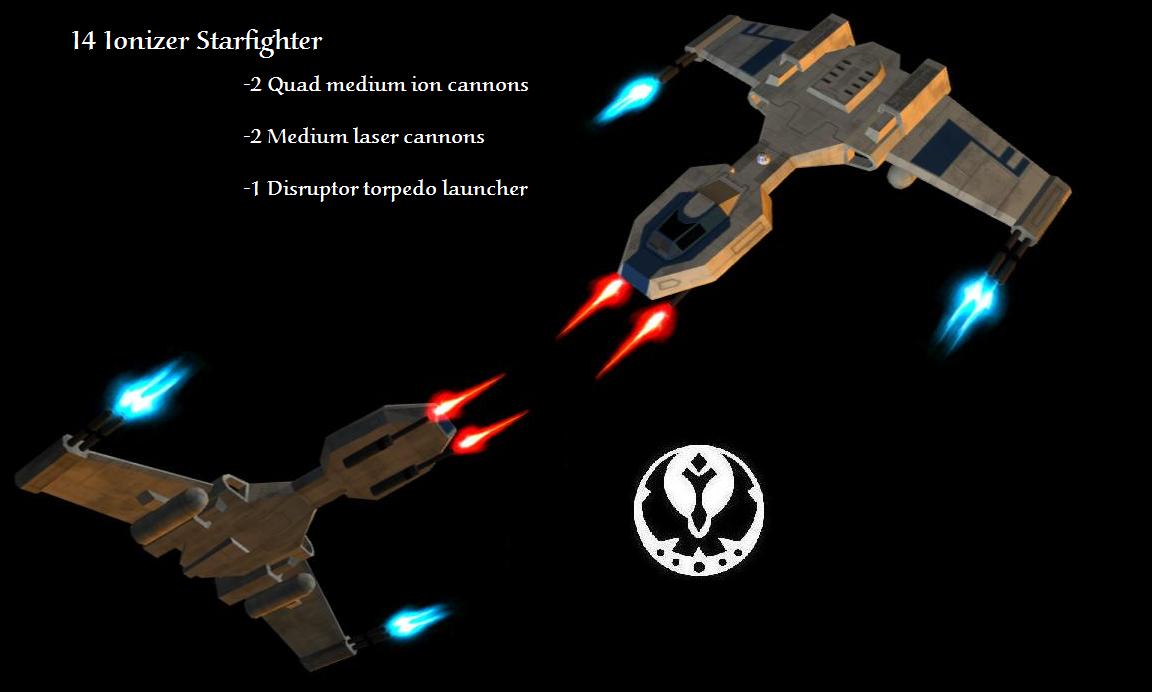 This is available at Tech level 4 for the Galactic Alliance. These advanced bombers should not be underestimated; while they do not cause much physical damage like the BB-2, they can completely disable targets instead.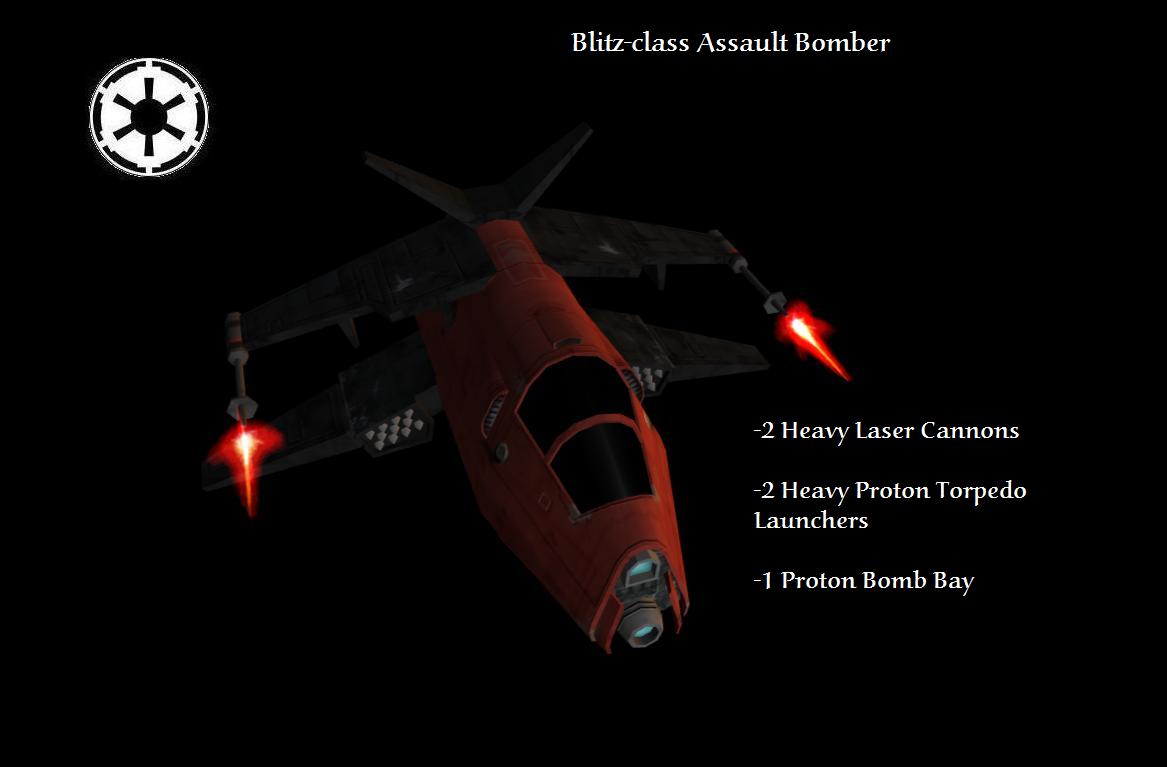 Torpedo launchers launch 11 each at a time, for a total of 22 torpedoes fired. Then it reloads.
The bomb bay drops a payload of 12 proton bombs. So it's more powerful than the Galactic Alliance's BB-2, and available at tech 4. It also has the full salvo ability to give eveyrthing it's got at once.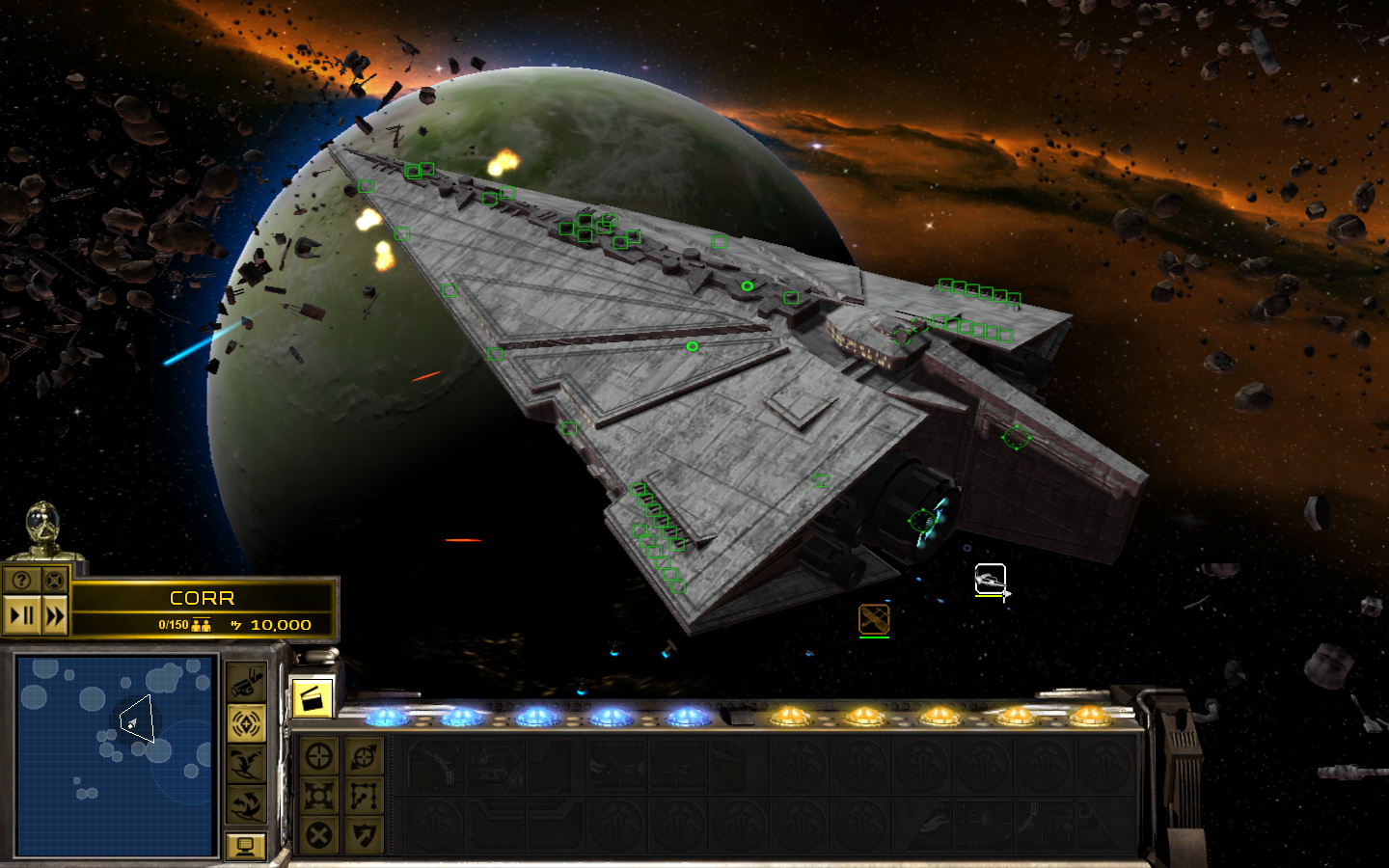 The Imperious, is a class of Star Destroyer of the same name. A major improvement over the Pellaeon and also larger than it, the Krayt Empire has ordered many of these vessels.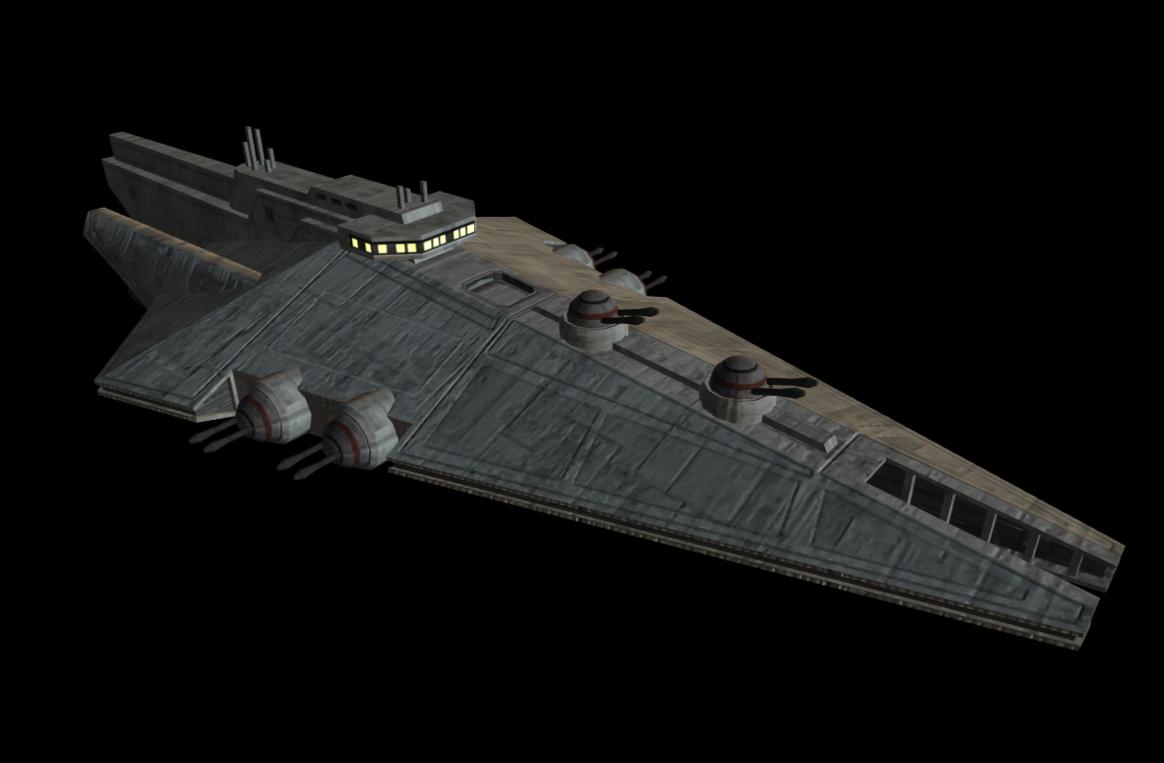 The Krayt Empire's new corvette, armed with multiple point-defense turbolasers. And, there's a new GA Remnant hero, the Alliance, the stolen prototype of the Imperious-class.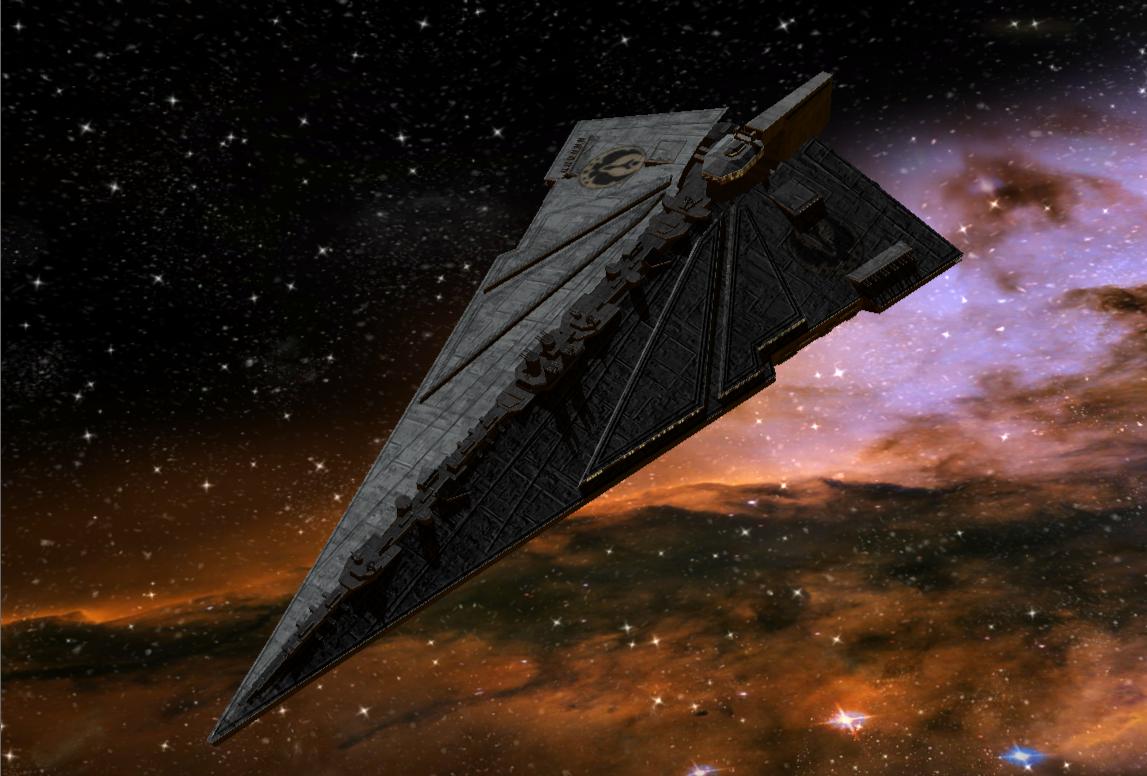 That covers all the new stuff. Other things to note are that skirmish is nearly completed which means soon GC will be worked on, and I'm going to try to change the existing space stations and shipyards. I already have plans for a few different scenarios for GC. There really isn't much more to say. Oh yeah, I played around with the Particle editor, Photoshop, and other stuff to create this: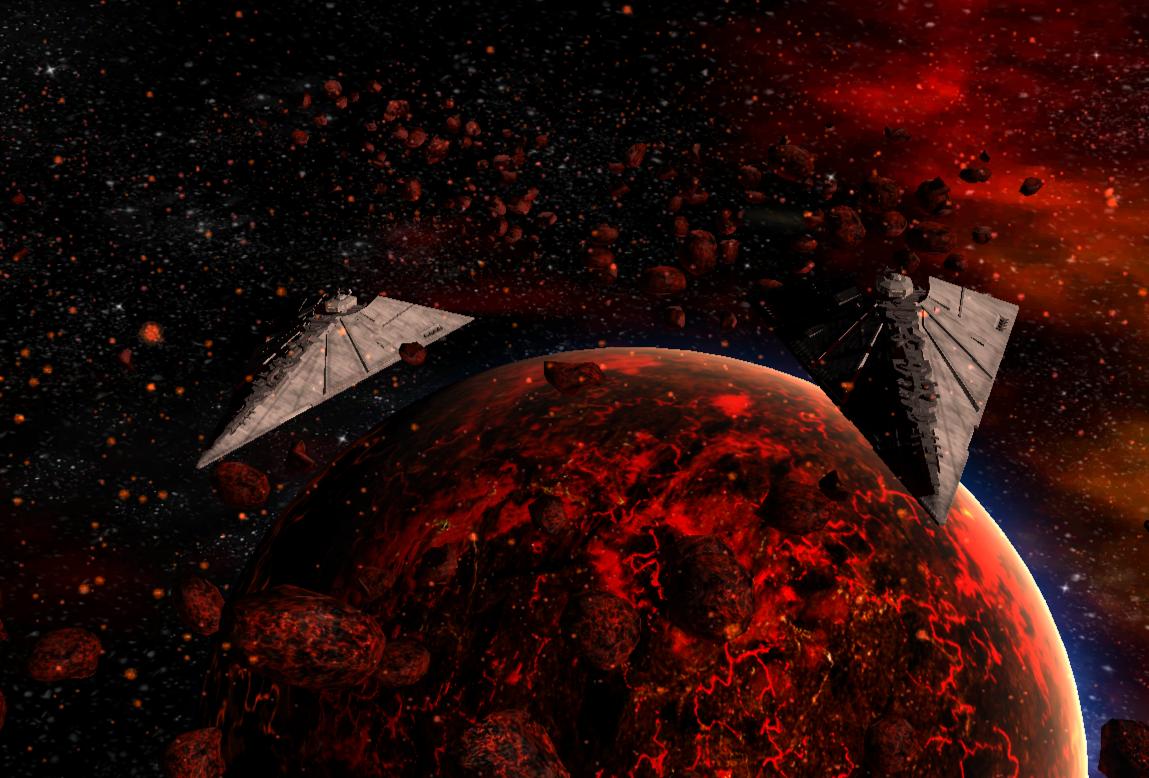 Don't get caught there. Volcanic asteroids and floating molten rock will certainly wreak havoc on your fleet. And so that basically concludes this update. The next one will indeed not be a month from now, but sooner… hopefully. (A few things may have been left out in this article, but it's probably because I'm rushing late at night to get this done.)