Hi all!
As I already mentioned on my previous posts, I'm still a noob to 3D game development; and since this is my first mod/game/project/whatever you call, I'm making lots of design mistakes which takes a lot of time to correct.
As I started to craft first level, I was using Amnesia: The Dark Descent's assets, which are from 1839! You know, there is nothing electronic and my levels looked like they were from Middle Age, like The Wolfman movie's asylum. I have no 3D modeling experience or talent, so I can't model my own objects. It was helpless, until I managed to convert Penumbra models into Amnesia. If you didn't know, Penumbra games are set in the year 2000.
Now that I can modernize the asylum, first thing I did was to put some fluorescent lights instead of so-called lamps which are actually Ceiling Windows of Amnesia. Here's the screens: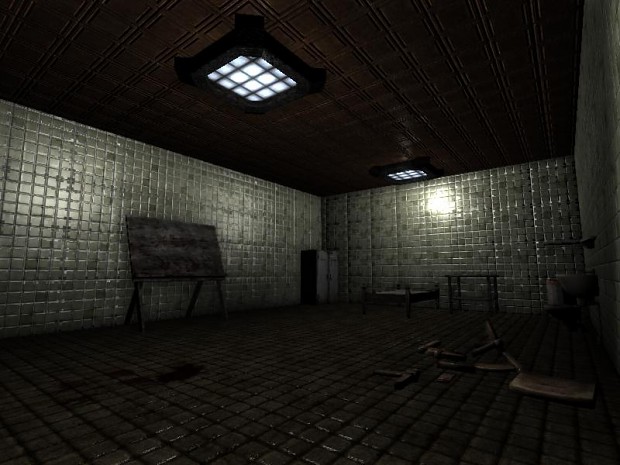 As you can see, lamps on the ceiling are not actually lamps, or never meant to be lamps. They are castle's ceiling windows. Second, walls and closet on the corner are converted from Penumbra assets, so they are not Amnesia's too. Although this room uses lots of custom materials, it does not look satisfying.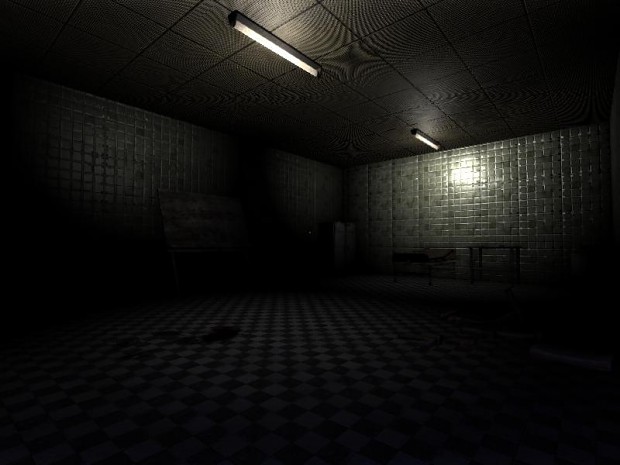 Now, this is nearly final stage of the room above. Actually you can see first stages of the room on the images (first three images), and I admit that they're quite awful. On the other hand, this image shows the general look of the whole asylum. No more lanterns or torches!
Hopefully, the experience I gained during the first weeks (or months, it's nearly 2 months since I started) will help me to work faster and better. I'll try to get a gameplay video for you soon.
________
PS. My mod has made into the news in most popular gaming site in Turkey.
Read here. (Original post)