---
Land unit rosters finally settled down
We have spent several years discussing the ideal formula for our land roster. Our goal was to make every unit useful in any combat scenarios. We also wanted to avoid such cases when players build only one type of high tiered units, such as AT-AT for example, and start to spam them. So in the end we managed to find a golden mean by setting specific roles for units, their strengths and weaknesses while also removing some redundant units that are having the same and/or questionable position in the balance.
The most difficult for us was to create non-mirrored balancing, especially in conditions of our mod, when unit rosters must proceed through the eras. Talking about the era progressing we have to designate 3 general stages (while we have 5 actual in-game eras at the moment). Those stages are: Rebellion movements, Alliance and young New Republic, established New Republic.
So, in early eras Alliance performs hit-and-run tactics using fast and maneuverable vehicles supported by light infantry, while in later eras they start to deploy heavier vehicles and better infantry. Empire, in turn, has relatively stable assortment with few changes to compete with Alliance counterparts in certain periods of conflict.
You can see below images describing structures, it's roles and prerequisites for training. Please note that it's a general list, some additional units are not mentioned there, such as Darktroopers or Kota's militia - those ones and some others will be unique for certain scenarios or may have some special conditions to be built.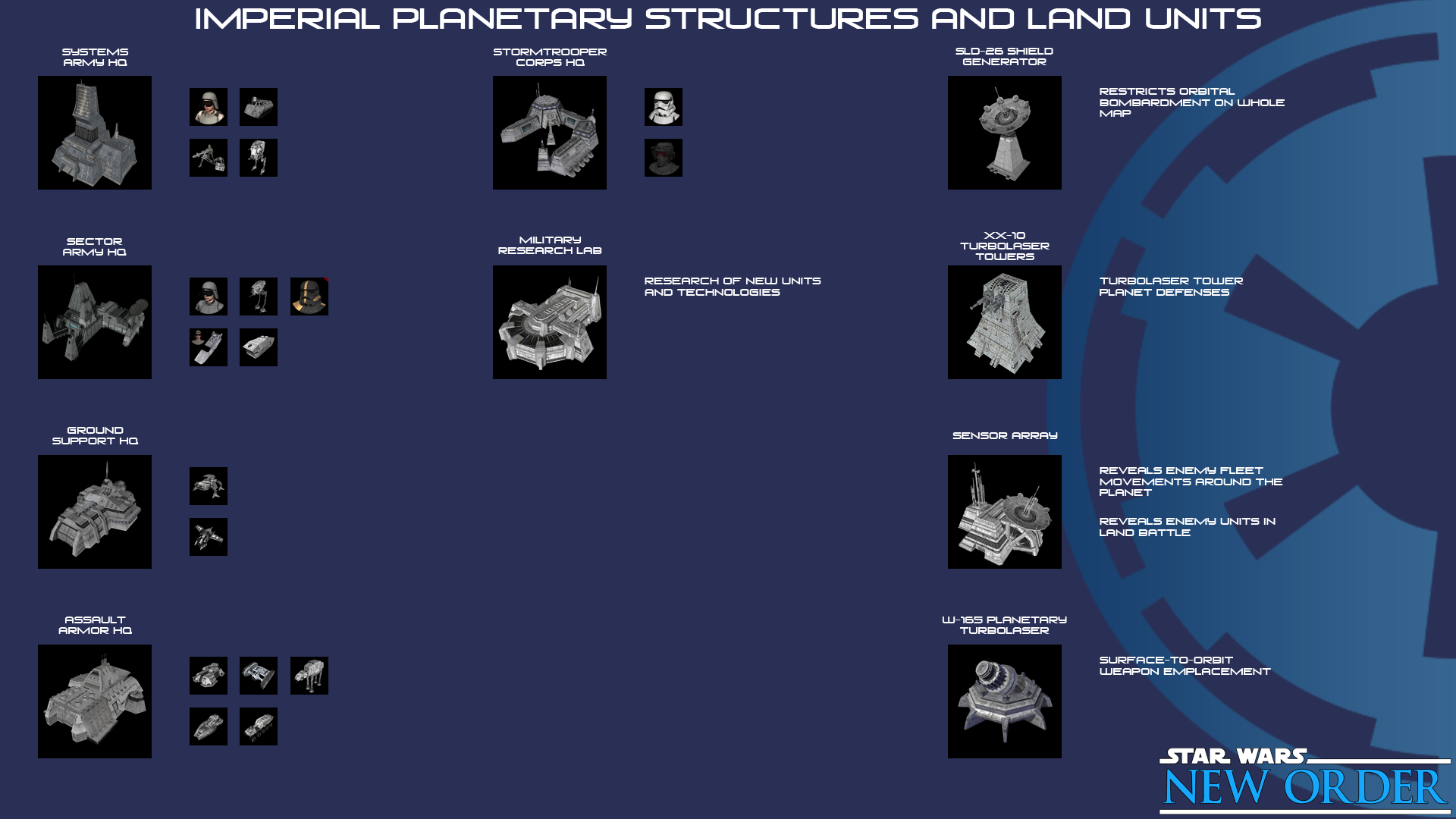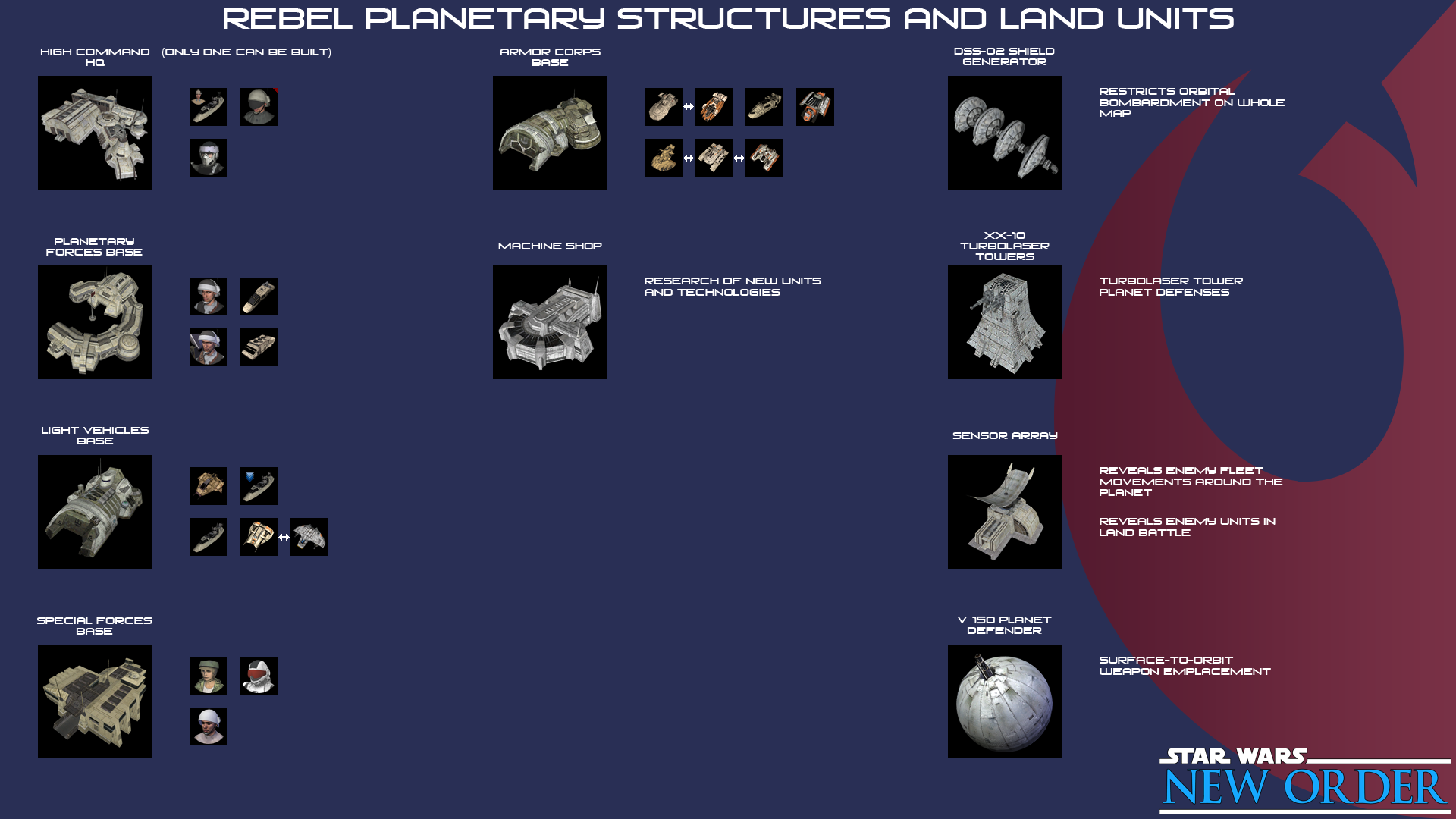 ---
Mapping work 100% switched to non-OSF maps
In 2020 we have started to prepare new maps for planets which will be included in new scenarios and general GCs. Below you can see the current progress on the maps.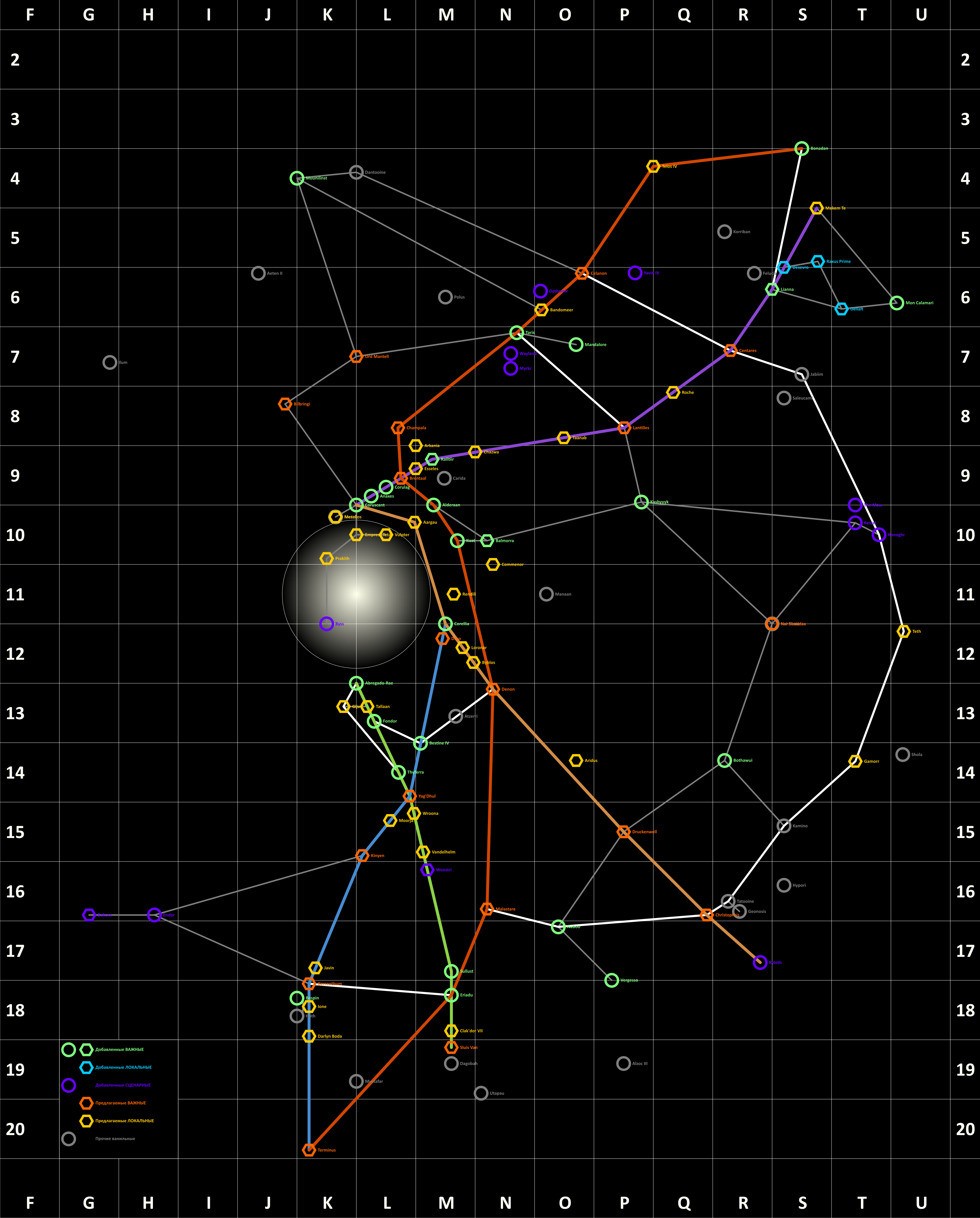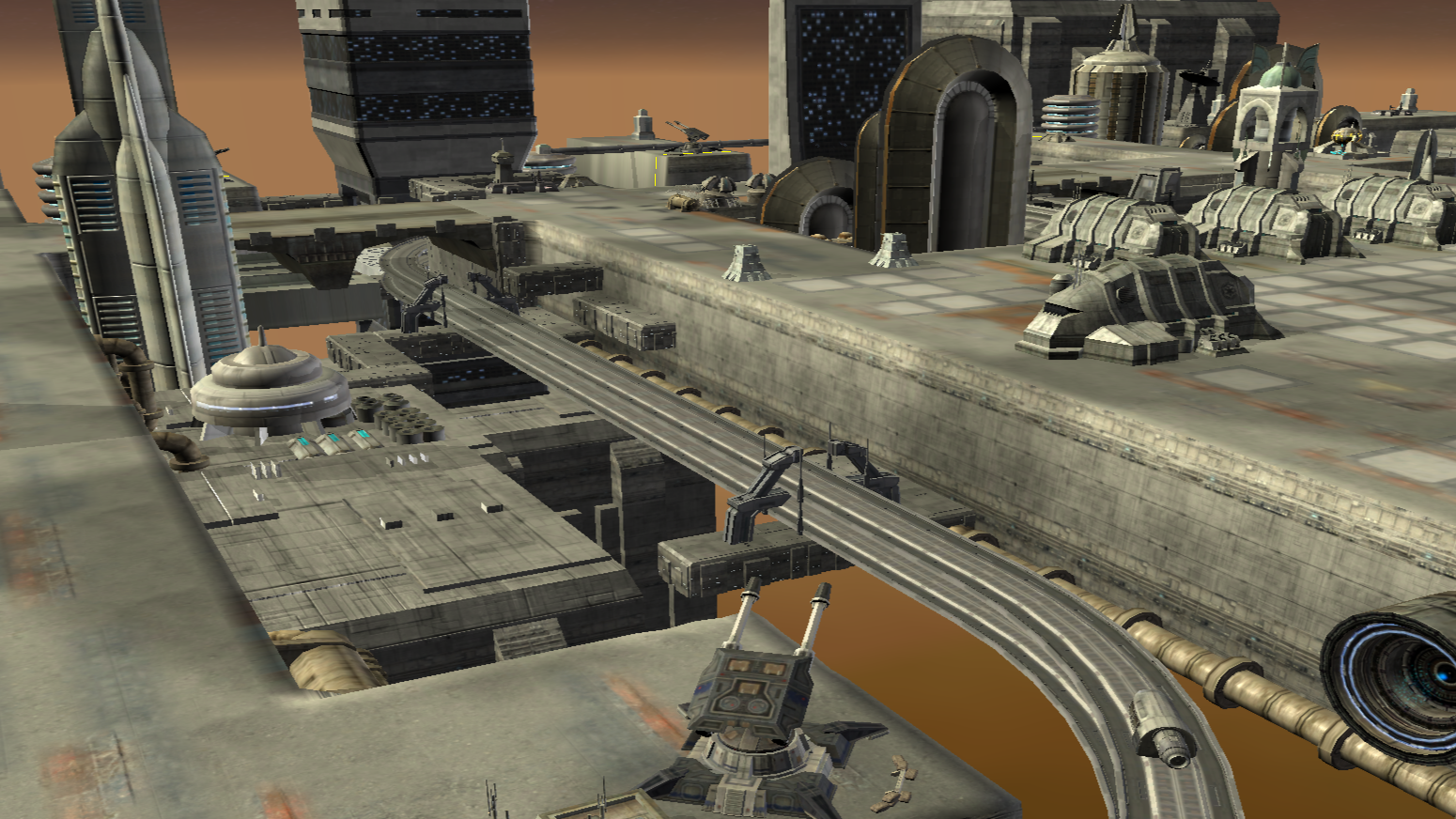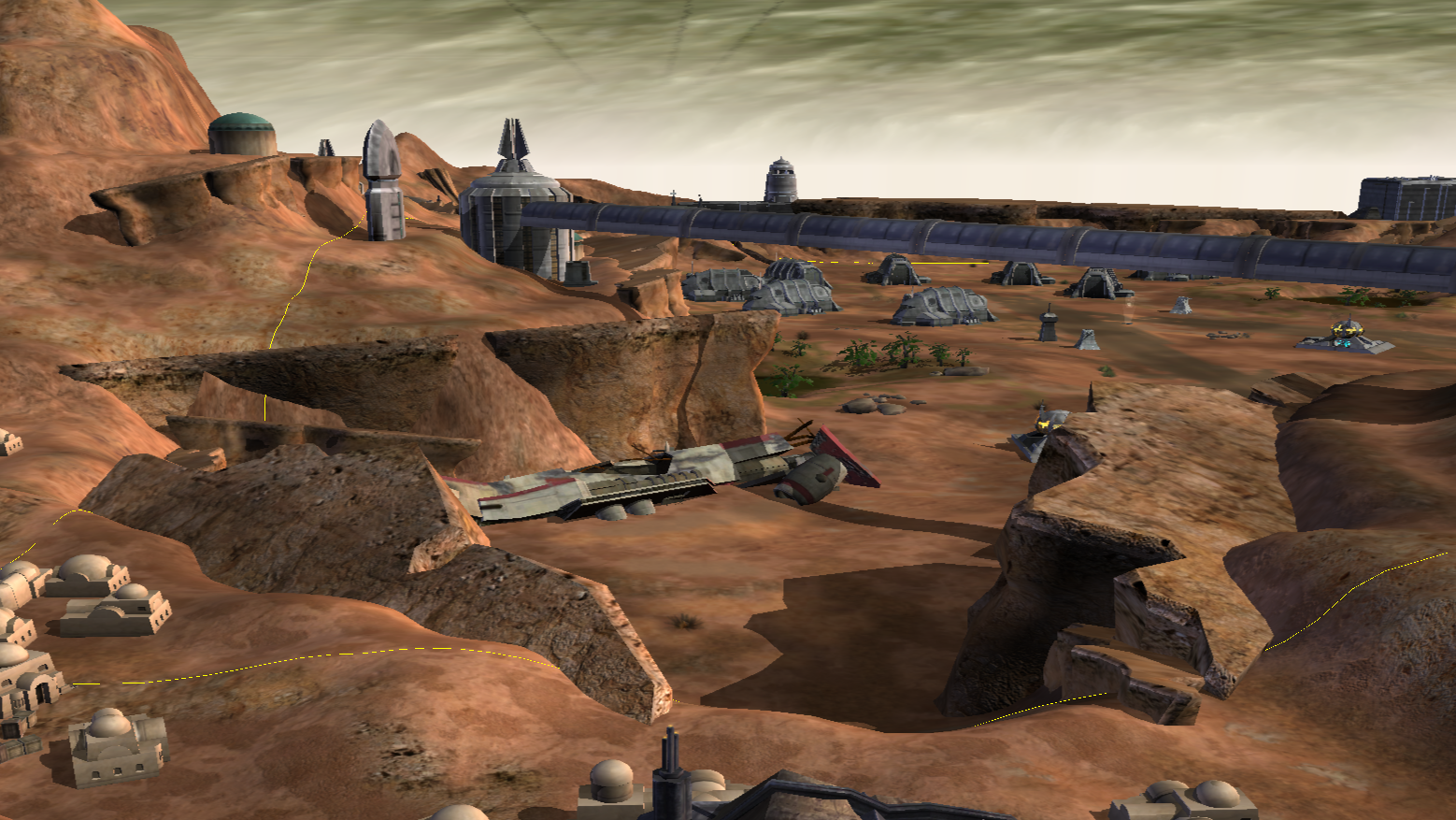 ---
Retextures of old models
We strive to refresh as much more content in the game as we can. So, we decided to start from units which we already have, creating for them new textures and/or meshes.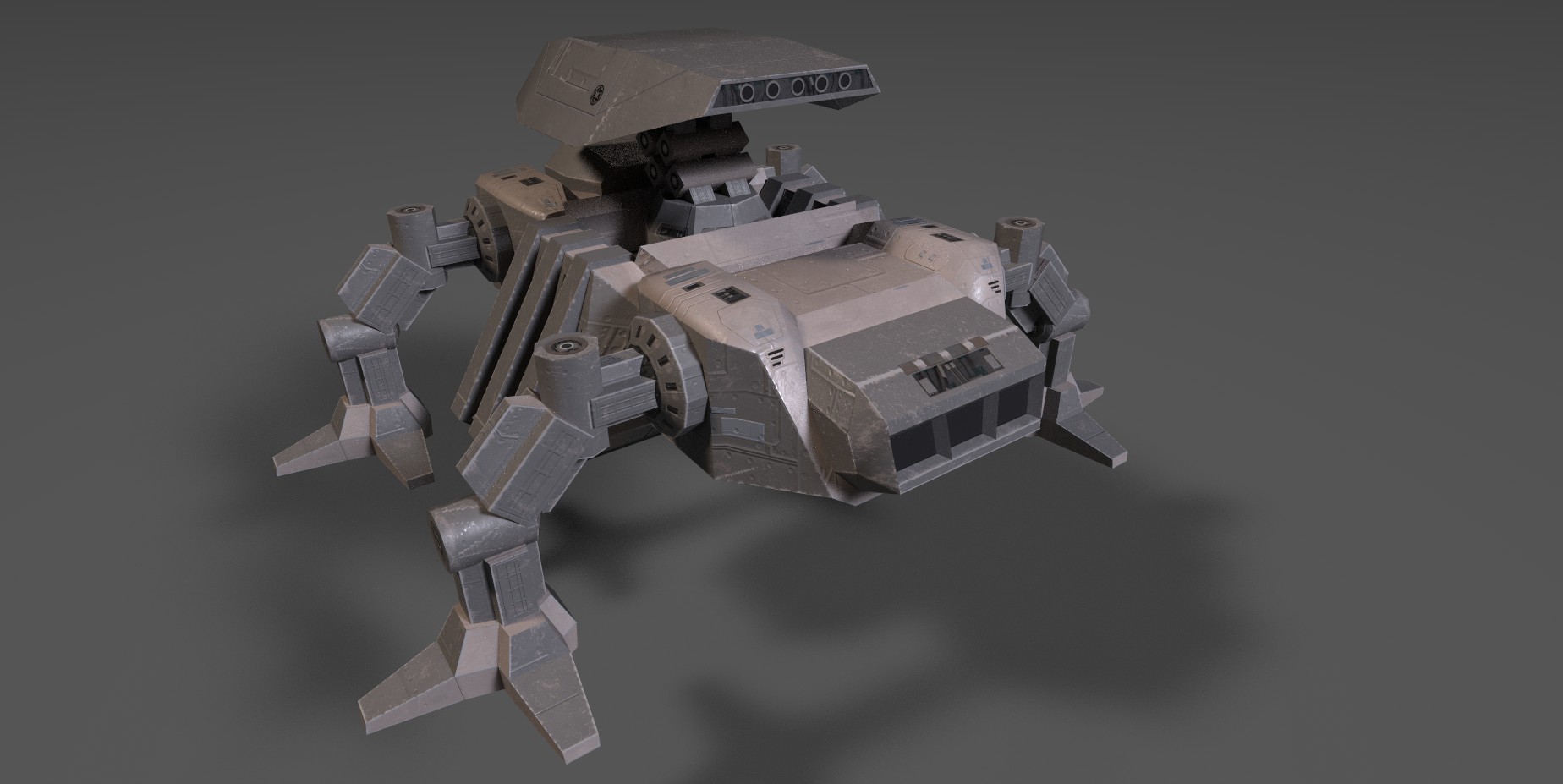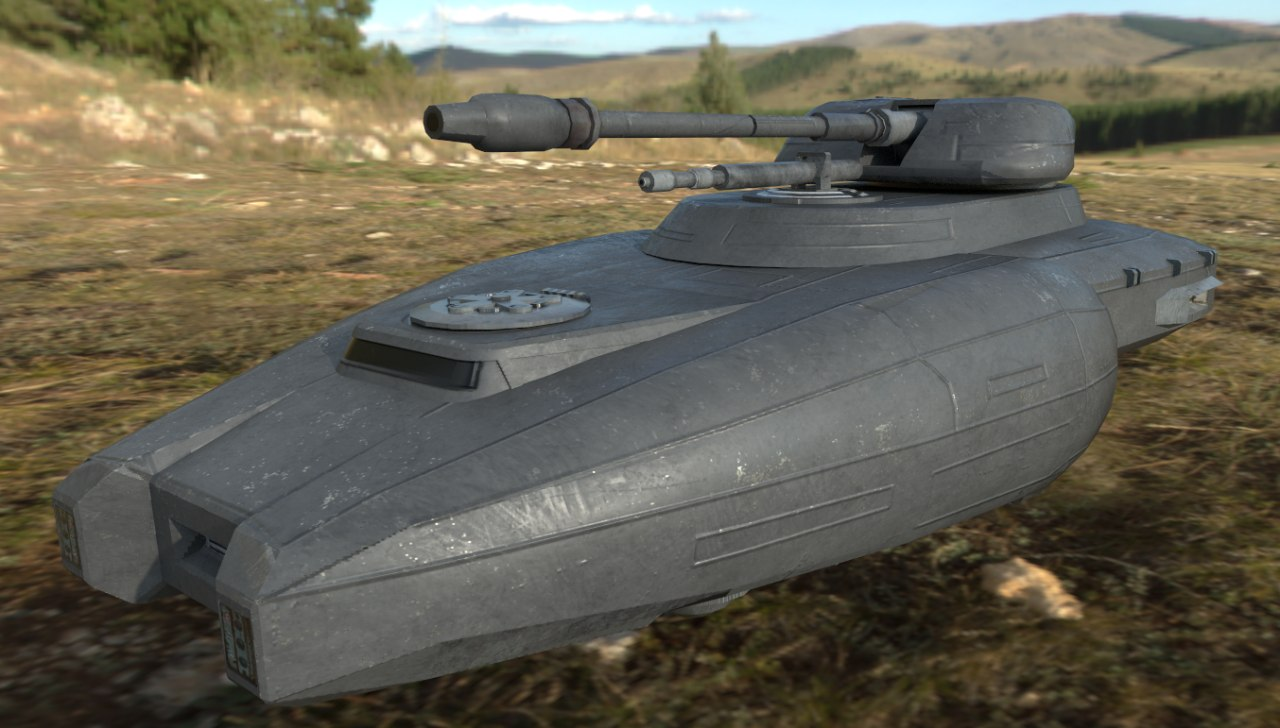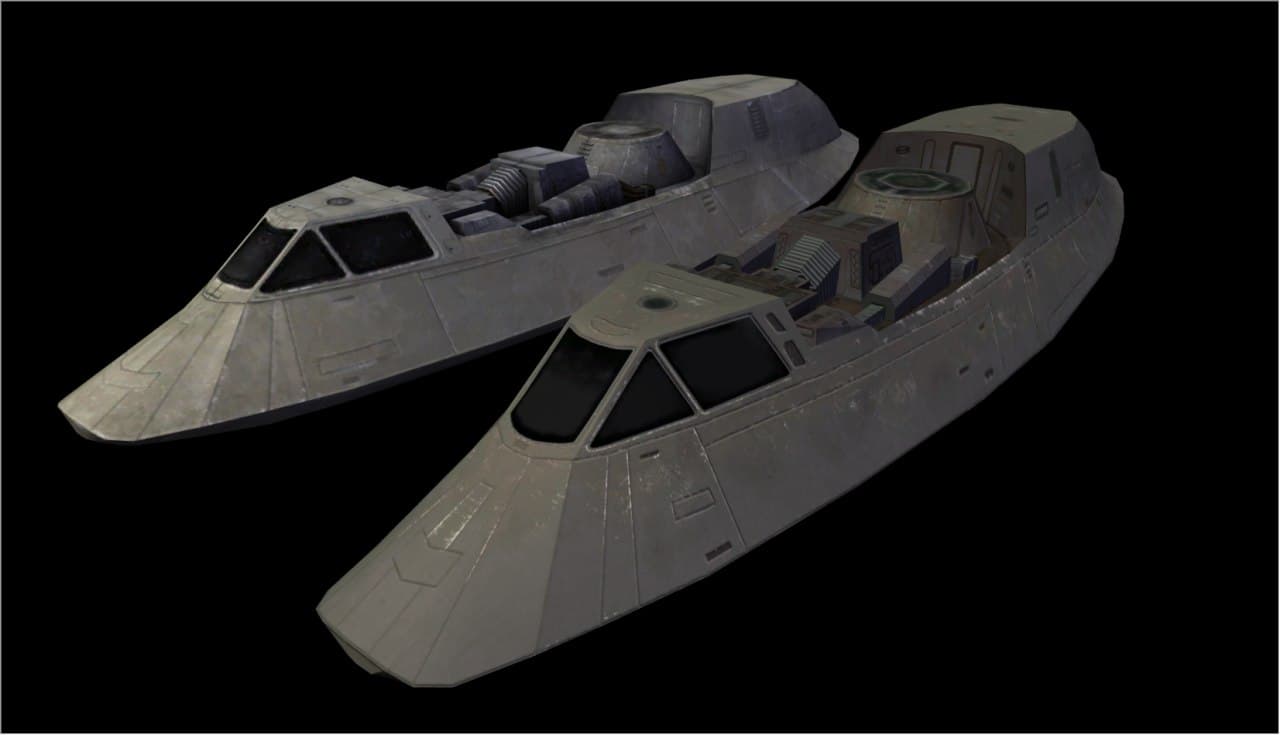 ---
New infantry
As you probably know, we're preparing to completely overhaul infantry with new models, mostly using DICE Battlefront II material. We're very proud to announce that we'll also use custom animations for them. Basic set is almost done and overall we're at 33% milestone.
Credits: CheekyBugger.
---
Plans for the future
Many people ask us about changes New Order introduce to space combat and GC mode. Well, space combat was reworked for the mod 10 years ago (that was where it started) and GC was not touched at all. That's the reason why we're focusing on land combat rework (which is the main feature of v.0.5) in 95% of our promos, news and progress reports. GC rework will start in v.0.5 but only minor changes so as to not delay the release (new planets will be the part of it), the main changes will appear in v.0.6.
We plan to completely overhaul existing space combat, along the same lines as our current land rework, and that would be the main feature of v.0.6. Some progress has been made already during this year, mostly to try some visual and gameplay concepts and we also have early alpha v.0.6 (which took about a month to build) to test everything we want.