State of the mod
---
Its been a while since I posted an update, so I thought now would be the right time.
Ever since the last update I've been remaking the scripts from the mod from scratch, the results was completely worth the effort. All bugs have been squashed and removed.
The Federation faction is pretty much complete complete with faction specific music and nice little details, it still needs a titan but the faction is more complete than it was in the previous edition. The Klingons are now also back in production with the first ships being added today.
Work has also begun on the new faction specific User interface, here's a quick preview.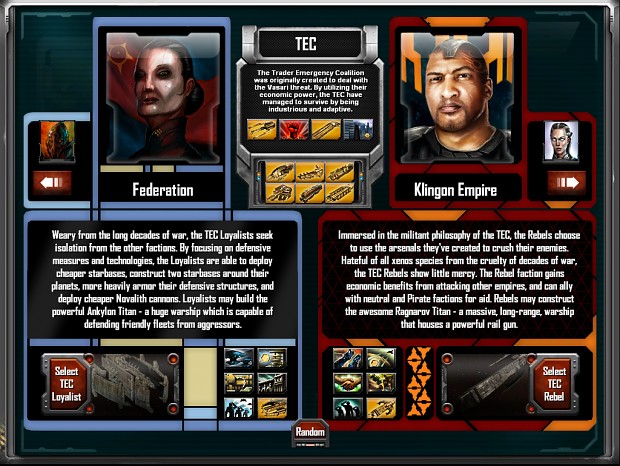 Expect more updates very soon.