Hey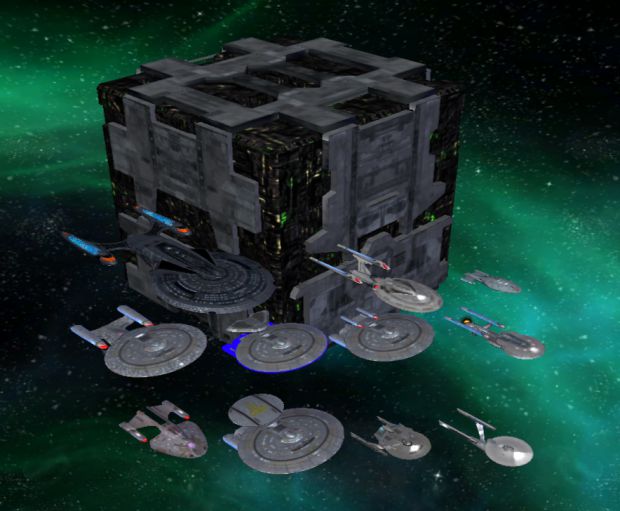 The New Trek Faction
Tier 1 - Constitution - Front Row Far Right - Abilities: Full Salvo phasors
Tier 2 - Miranda - Front Row middle Right - Abilites: Weapons
Tier 3 - Nebula Medic - Front Row Middle Left - Ability: Heal >(if you need an extra one) Shields
Tier 4 - Norway - Front Row Far Left - Ability: Boost Shields
Tier 5 - Nebula Melbourne - Second Row Middle Right - Ability: Boost Weapons
Tier 6 - Excelsior Lakota - Second Row Far Right - Ability: Barrage Long Range Torpedos
Tier 7 - Nebula - Second Row Middle Left - Ability: Full Salvo - Torpedo
Tier 8 - Galaxy - Second Row Far Left - Ability: Shields/Weapons
Tier 9 - Intrepid - Third Row Right - Ability: Boost Shields
Tier 10 - Excalibur (Carrier) - Third Row Left - Ability: Boost Weapons
Tier 11 - Sovereign - Third Row Middle - Ability: Boost Shields
Tier 12 - Borg Tac Cube - Back Row - Ability: Assimilate (corrupt variant)
So this is the Rework of the Star Trek Faction. It has two new units and some others have been re-aranged. Ive also got some abilities to work on. Trek ships will gain an "Emergency Warp" ability. What itll do is remove the shields but itll allow the ships to escape the enemy if its getting its butt kicked. Also the image at the top and the hero one below is scaled properly.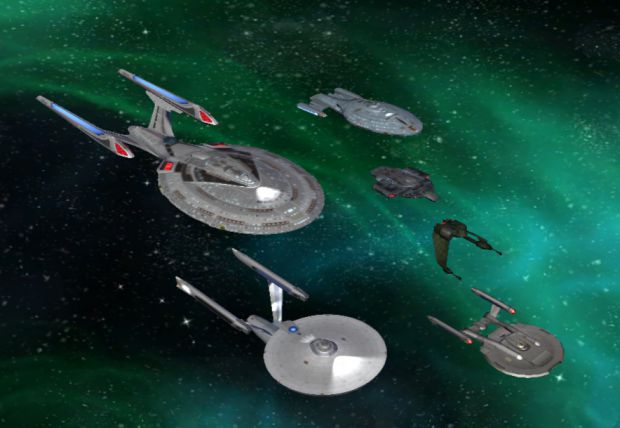 We also did a rework on the heroes of trek
Tier 1 (milenium falcon level) - NX-01 - Front Row Right - Ability: invumrability
Tier 2 (fighter level) - Spock in a Type 11 - Not Shown - Ability: Lucky Shot (quantum torpedo)
Tier 3 (Prometheus level) - Kirks Enterprise - Front Row Left - Ability: Boost Weapons
Tier 4 (Apophis level) - BOP Hero - Second Row Right - Ability: Claok
Tier 5 (Anubis Level) - Defiant - Third Row Right - Ability: Cloak
Tier 6 (Daedalus level) - Voyger - Back Row Right - Ability: Boost Shields
Tier 7 (Thor Level) - Pick Enterprise - Second Side Left - Ability: Boost Sheilds
The NX-01 is the only Trek Ship without shields. And they too will all have the Warp ability.
So this is the new Trek Faction layout. Dont be afraid to comment away, ideas for abilities and changes, let me know.
What do you think?
Spino