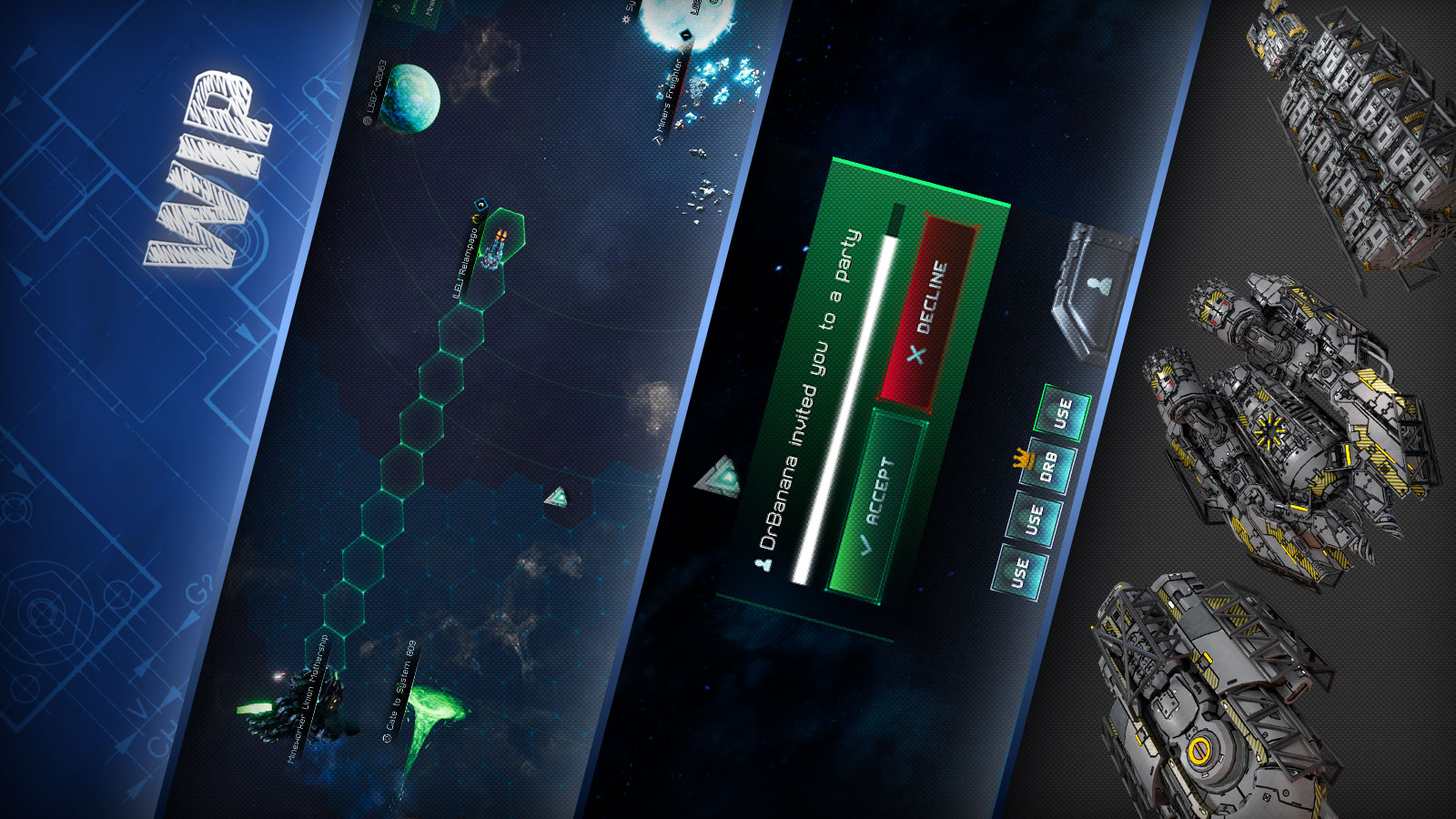 Snowforged Team is back and ready to bring you weekly news - there are a couple of features and functions which will be soon in the game or already there, in the test version. So, today we are going to, once more, talk about MMO mode - NPC factions and party system.
Reputation system for NPC Factions
---
As the first neutral NPC faction, Mineworkers Union, appears in the game, arises the need of a special reputation system to regulate mutual relationships between Commanders and neutral factions. At least, why should they sell you ore if you are constantly robbing their freighters?
And here comes reputation system: as a result of certain actions, you can get decrease or increase reputation level. Your current reputation level for the faction will affect on the number of functions and possible interactions between you and this faction: for example, if you don't have a good enough reputation, access to their Mothership may be limited. Besides, some factions will start attacking your fleet, if your reputation is too bad.
Of course, you can recover reputation - either by helping this faction or just being neutral for a long period of time - so you can start building good relationships once again.
Party system
---
A thing you always need in most MMO games is an ability to gather a small group of friends to complete dungeons, kill bosses, or just have fun together - party. Now, in Starfall Tactics, you also can gather a party in the MMO mode and start exploring galaxy together.
Right now party allows to gather three Commanders together: just push a special button and send them an invite. Party members have a common vision on the Galaxy map and in battles. Also, you can no longer be afraid to accidentally hit a friend and get a "renegade" state - inside a party you are always allies. But still, we don't advise to kill your party members, as nothing stops them from leaving it and destroying your fleet ;)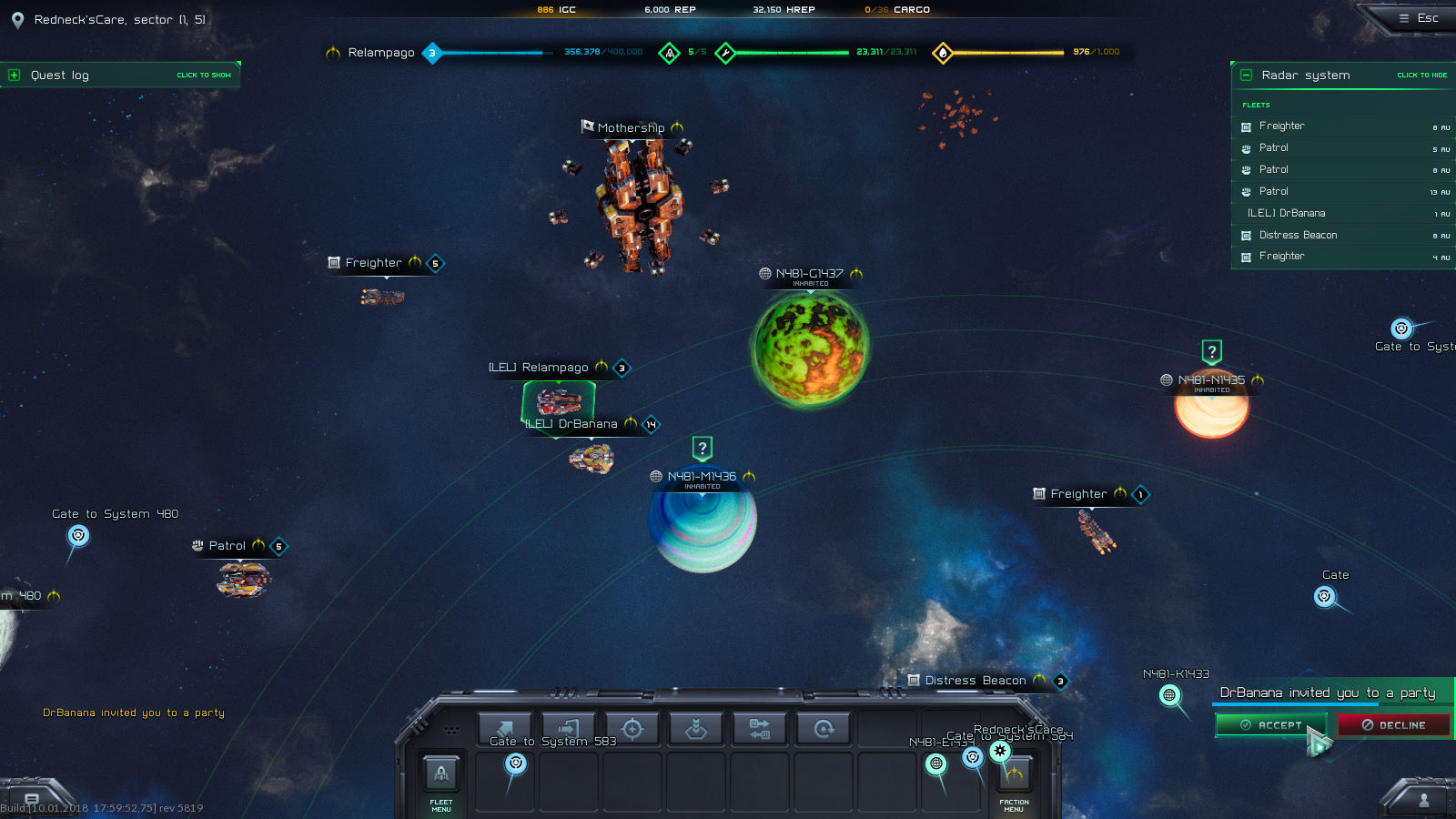 Although Starfall Tactics still fully uses free loot system, in a party you can always know when someone gets a high-level item - if someone takes tech level 3 item from crates, you immediately see according notification, specifying item name and number of items.
WIP. We can add more functions to the party system or
increase a maximum number of party members further.
Mineworkers Union - ships
---
Along with Mineworkers Union Mothership, there've been a couple faction ships we added recently. First of all, it's a modification of Charon freighter to transport and mine a lot of resources. Then there are a couple of modifications for standard ships which both help in resource mining and protect Mineworkers ships from pirates and Commanders trying to get some "free" ore.
Hope you loved all these changes - have a great weekend and make sure you check out the next article for more interesting news!