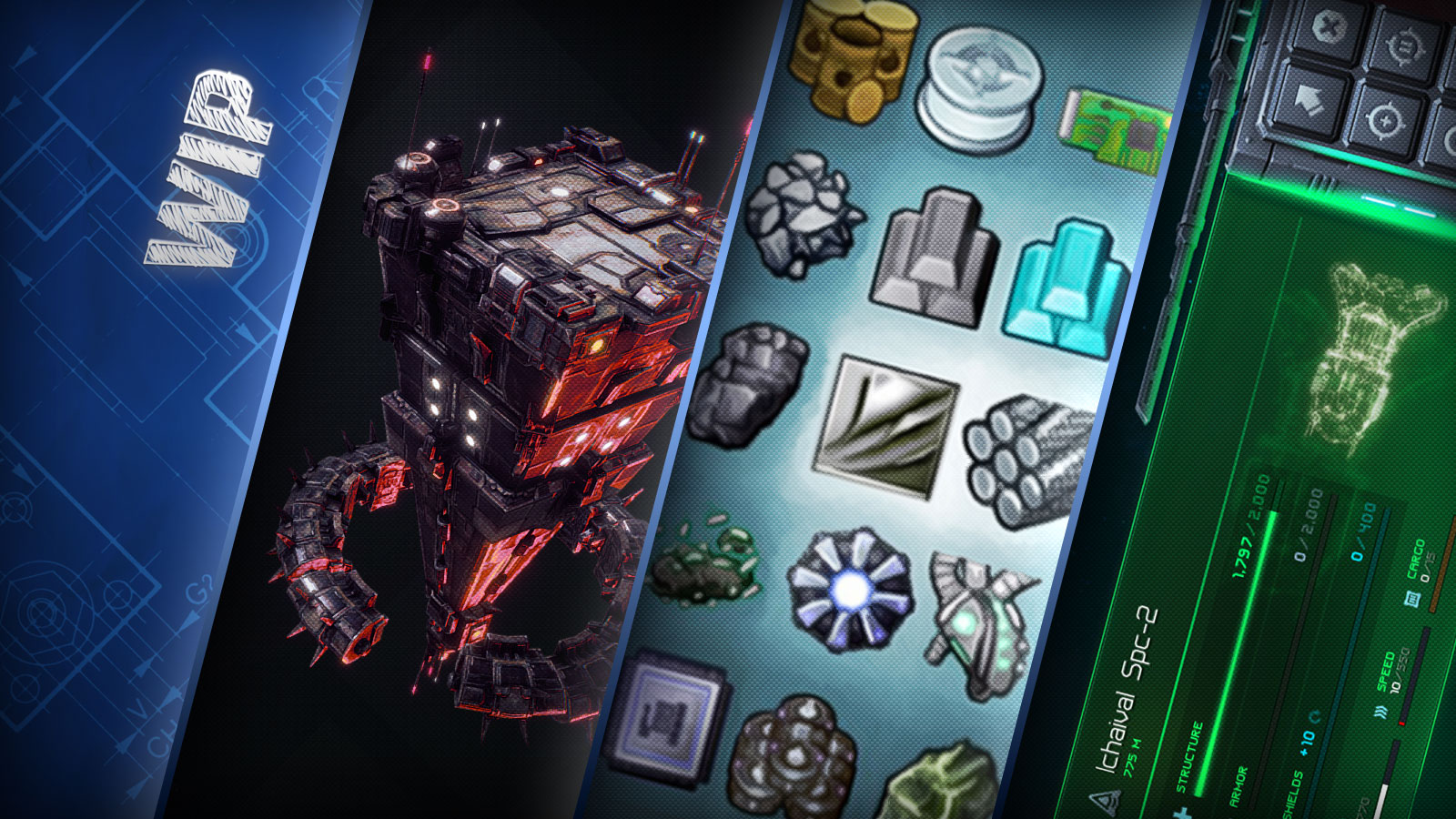 While our game designer still creating Mod Trees for ships, Starfall Tactics is getting ready for new colonization and economy system. So, you could already guess that our next big update is dedicated to the MMO part of the game which includes economy and colonization system.
Screechers Mothership
---
The third pirate Mothership for Screechers faction, which was already used as a general pirate base, is here again. We modified it a little to fit the Screechers concept and make it as great as others, so now you can see a full 3D model on our Sketchfab page:
"Screechers are real madmen who don't see much difference between attacking a vulnerable freighter, or a government patrol. And even though they don't have access to high technologies, their rage bordering with insanity and impressive numbers make this band a serious threat, capable of destroying any fleet they can get to."
New resources
---
Ore - the first and the most basic resource you could meet in Starfall Tactics. In the latest test there were two types of it you used to collect and spend for building new ships in the MMO mode. However, we already announced our intention to develop economy aspect in Starfall Tactics and add more resources in the series of Alpha announcement articles.
Let you present the list of resources you will be able to see in Starfall Tactics - remember that they all are closely interrelated: one resource might need another to be produced.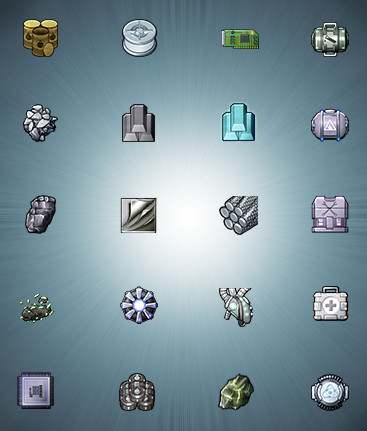 Oil
Ferrous Metals
Heavy Metals
Minerals
Plastic
Alloys
Acids
Superconductors
Endurofiber
High-temperature superconductors
Composite materials
Noble Gases
Radioactive Metals
Electronic Components
Chemical Components
Heavy Duty alloys
Augmetic
Quantum Computers
Medical Components
Spaceship Components
Nano Tools
Supercomputers
Some of the listed resources can be spent on building new Stations, modifications and crafting or just used for further production and needs of the colony - now it's a part and parcel of Starfall Tactics mmo mode.
This extended resource system will affect economy and the significance of planet colonization while most priorities in this aspect are handed to Houses: now they can control the whole resource distribution system between stations and colonies under their control. One of the ways to get these resources is to build plants, factories or productions on planets colonized by members of your House and manage them in a proper way. And that's definitely something different, complex and interesting for Starfall Tactics to try - while we keep the right to change it further, that's one of the most important things to be tested soon with your help, once we implement it on a proper level.
So make sure to spend more time on the Galaxy map next time ;)
Interface Updates and Cursor Fix
---
You probably got used to all these updates for the interface we do from time to time: they depend both on the gameplay needs and our willing to make it all look even better and be more comfortable. Latest test also included a lot of changes, but we were not really in time to prepare all the things or make it as it was planned, so some things were made in a great hurry.
Now we continue the never-ending interface improvement work, partly changing it to fit the needs of new features and make you feel more comfortable. These changes even included battle interface you could see on screenshots from previous articles and many other important aspects of the game.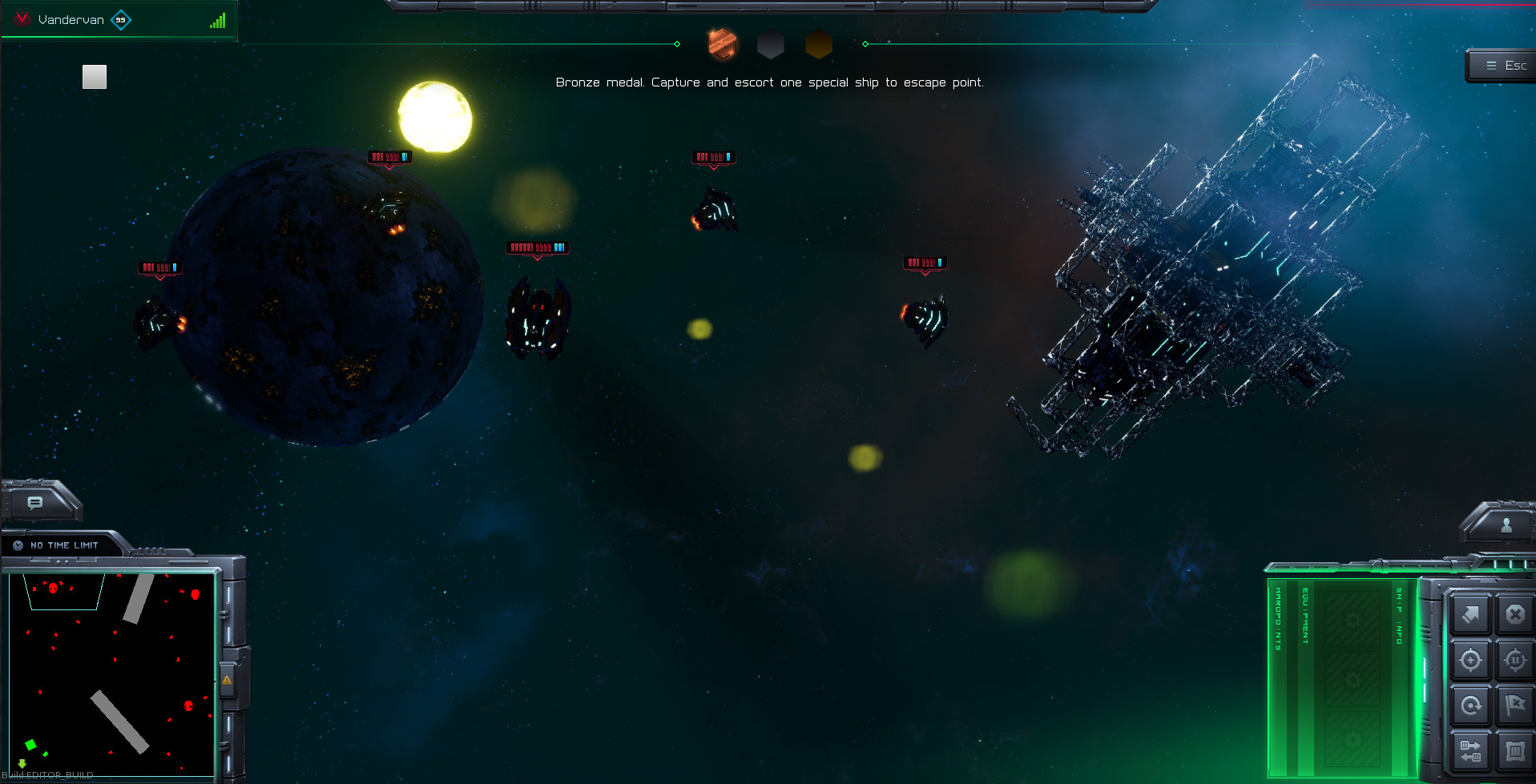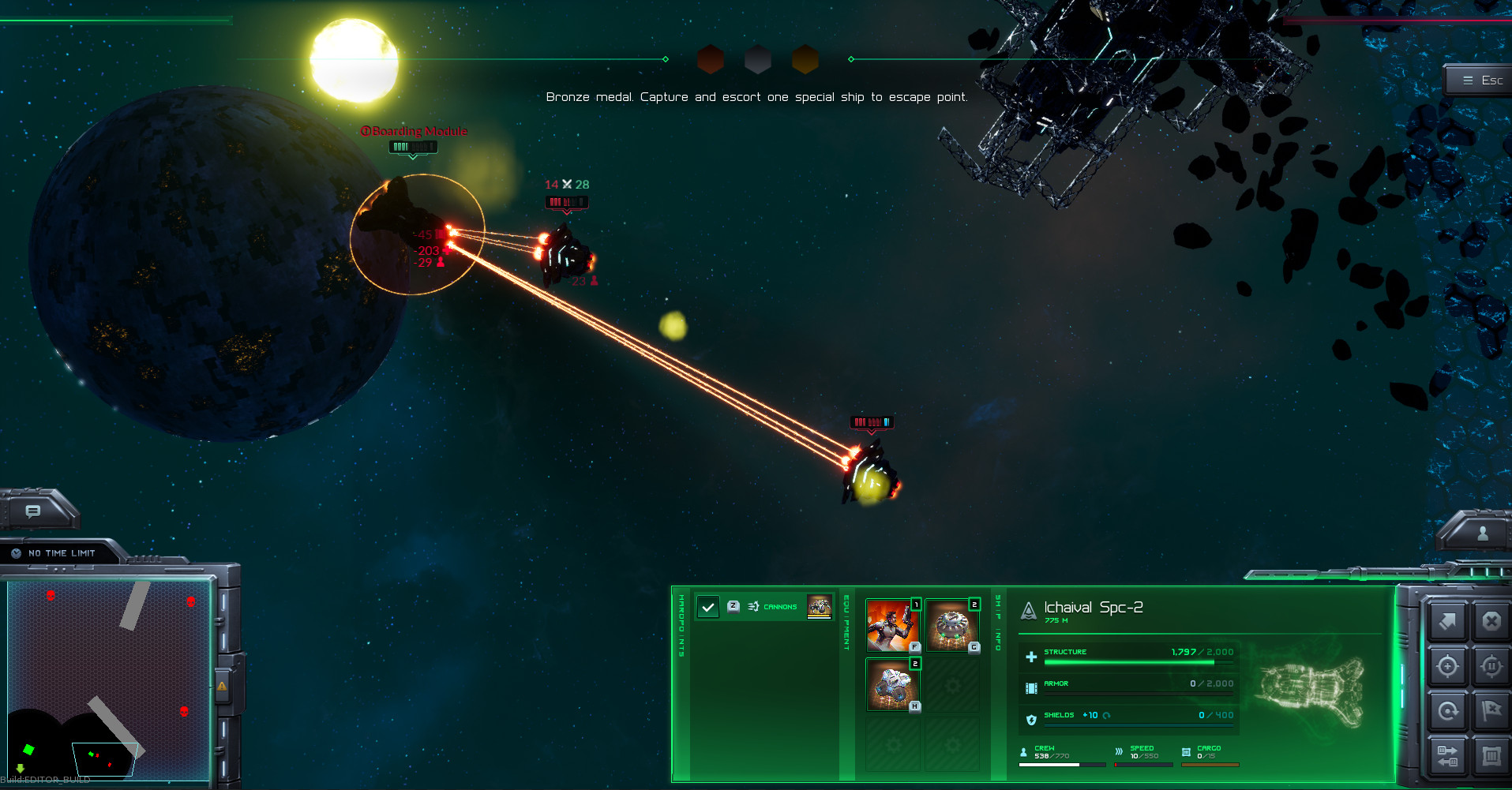 Note: Work in progress - it is likely that something or everything will change.
Besides, we have a short announcement for everybody who have problems with in-game cursor lags due to overall bad performance (yes guys, we always remember about your complains): as we moved to the latest Unreal Engine version which finally included a built-in ability to use hardware cursor, we now use this hardware cursor which will let you feel more comfortable than ever and don't suffer this lag.
Get more exciting infromation next week!