Stardust Galaxy Warriors, the debut game of a Finnish independent game development studio Vasara Entertainment, has been selected to the #MadeWithUnity Showcase at Unite Boston 2015. The four-day conference will be held for Unity 3D investors and developers at Boston, MA from Sunday the 20th to Wednesday the 23rd of September. Vasara's CEO Petteri Lampikoski will be presenting the game to the public on Monday the 21st, and will provide information on the upcoming BETA tests! Full list of #MadeWithUnity participants can be found from the Unity Blog.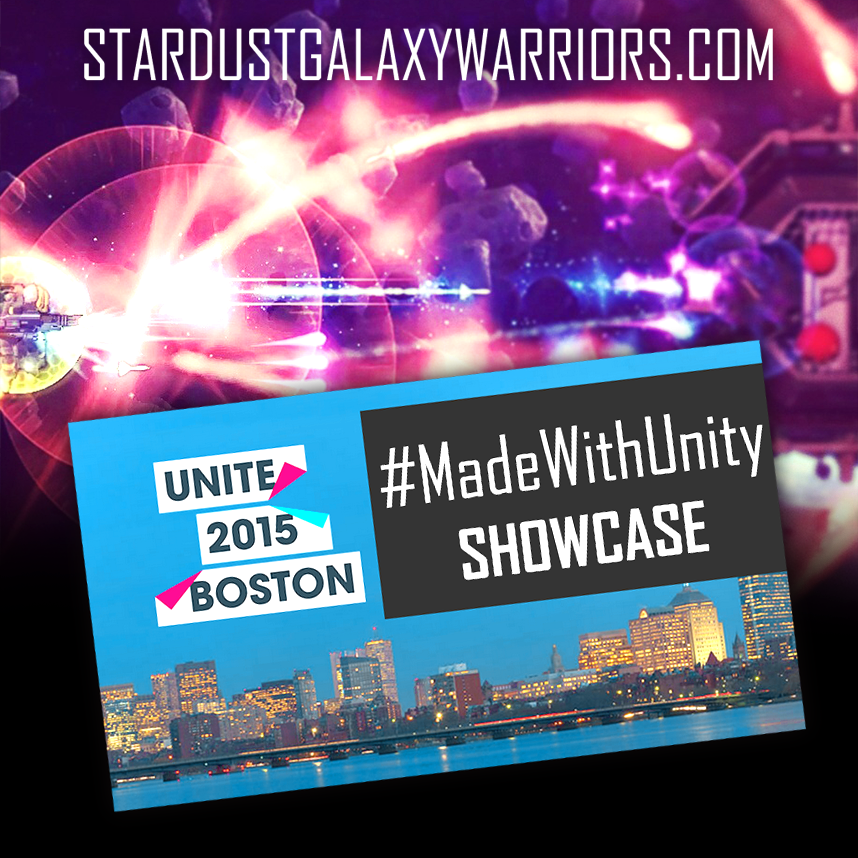 The latest SGW Teaser Trailer featuring gameplay footage can be found here.
Other big Finnish game companies will be seen at Unite Boston next week as well but unlike Stardust Galaxy Warriors these games have been released earlier this year and are now nominated for the Unity Awards 2015 prizes. Cities: Skylines by Colossal Order and Angry Birds 2 by Rovio are both nominated in various prize categories. More about Unity Awards and the prize categories can be found here.