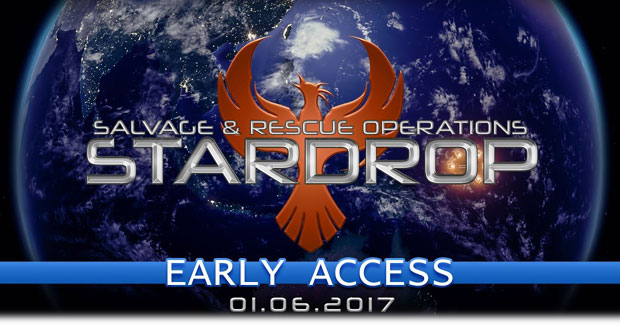 STARDROP Launches Into Early Access On June, 1st
That's right. On June 1st the game will launch into Early Access on Steam as well as on Itch.io for $11.99. STARDROP will launch with a week-long launch discount of 15%, so make sure that you get it during this period as we will not participate in the Steam Summer Sale.
I'm sorry for not having updated our IndieDB page for so long. It's rather difficult maintaining the presence of your game on multiple websites. For me the most important aspect is working on the game. That said, lots has changed in the time of my last post. The game has undergone massive visual changes and tweaks as well as under the hood.
Lots of bugs have been squashed, new scalability features have been added. The game boasts a very fresh new look and we finally found our composer. We have our own amazing unique theme song and I received our first in-game ambiance track. I am a super happy guy right now.
And what better way to show you guys these changes then through a new trailer. The new trailer is a remake of our old one but it shows entirely new footage and music. The trailer is made for our Early Access release and not the final trailer of the game, so please keep that in mind.
What's New?
Too much to actually list here but I will go over a number of important changes.
New Main Menu
The main menu or title screen has undergone a complete overhaul. It still changes dynamically depending on where you're at in the main game.
I've added three buttons so you can visit our website, our Facebook and our Twitter pages from within the game. (It launches your web browser). This has been implemented so that it's easy for our community to contact us and interact with us. The old feedback and bug report buttons are still there as well.
Options Menu Overhauled
The options menu has been overhauled as well. The sound options has been finalized, I've separated the mouse and gamepad Y invert option as well. I recently realized that the way fullscreen resolution worked was broken. It would correctly display all the available resolution options but it would always set it to the highest available option that your monitor supports. This has been fixed.
Probably most important of all is the fact that our scalability (video) options has been updated. This gives the player a much wider range of settings to play with if the game isn't running as smooth. While I hope to further extend these options and we will try to further optimize where possible I hope that this will at least help those with less powerful machines.
New Demo
The game's demo has been completely updated a bunch of times to reflect the Early Access build. The Demo will continue to be updated throughout Early Access so those on the fence will have a chance to see if anything substantial has been changed or added.
I believe that anyone should get a fair chance to make an informed decision before buying a game and I hope that the Demo will make it very clear if someone will like the game or not. On top of that the "Echoes" side mission has been added to the Demo so people now have two side missions to enjoy once they completed the main portion.
You can get the Demo on Steam or on Itch.io or right here on IndieDB.
Early Access Blog Post
I've written up a blog post detailing what to expect from us during our Early Access period and have made public our roadmap on our Public Trello Board. We have also created two guides on steam. The "STARDROP Troubleshooting FAQ" and the "STARDROP Official Play Guide" to further help out people that have issues or problems.
Final Words
So this is it. We're only a few days left before we launch the game and we hope that through Early Access we can further grow our community, get lots of feedback and of course hopefully move forward with a bit more funding behind the game.
Thank you all for our support so far, it's been incredibly amazing and I've had the pleasure to have met a lot of fun, interesting and helpful people along the way. But it's not over. There's still a lot of work ahead and I can't wait to finish the game and share it with you all.
STARDROP Covered By SidAlpha
I reached out to SidAlpha and he actually covered the game. I've been subscribed to him for a long time and was really happy that he covered us. I could tell you all about it but I rather just show you guys what he had to say himself.
Some More Images
You know I love to share screenshots with you all, so here's the current build captured by moi.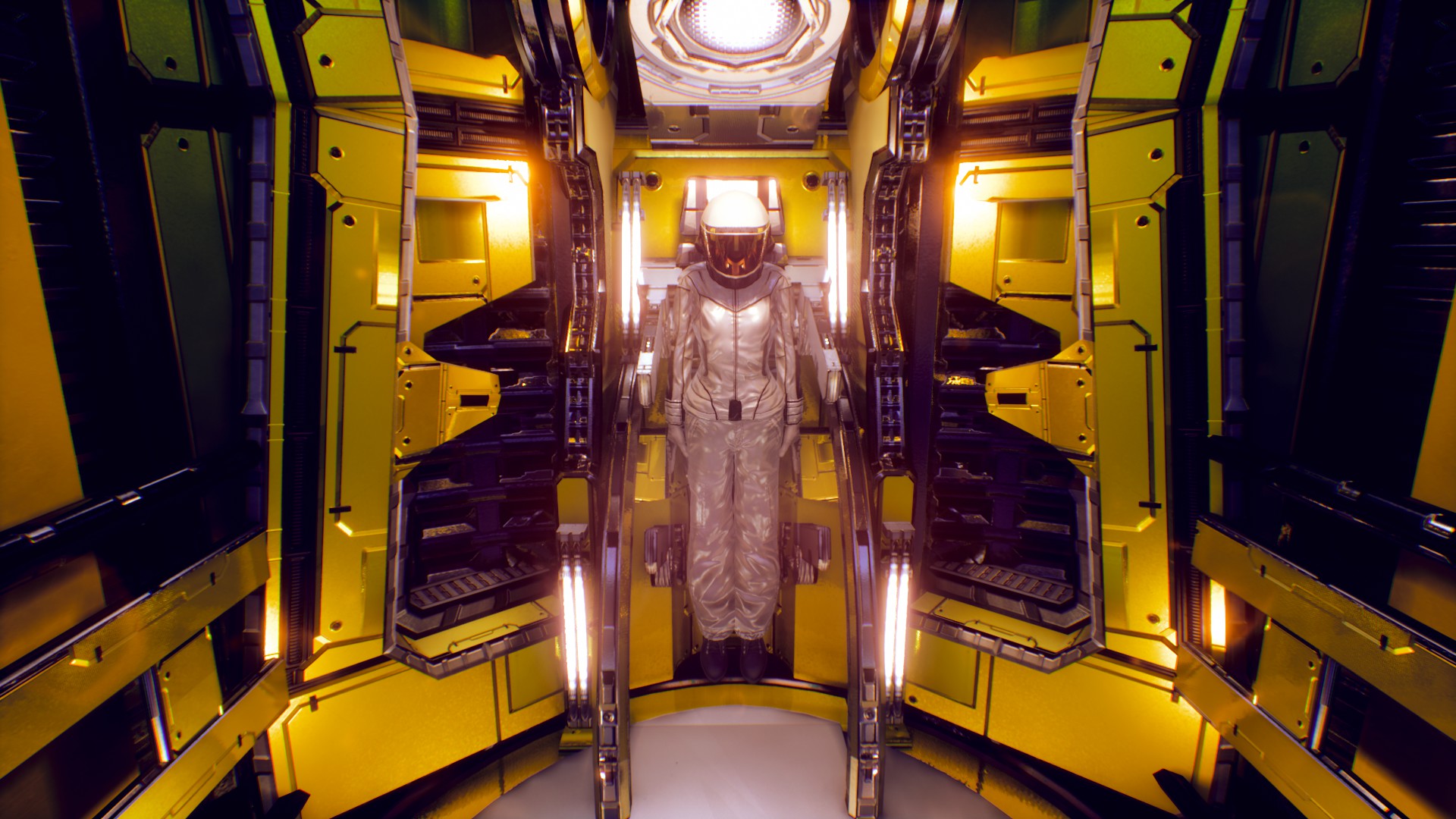 See you on June, 1st.
Joure & Team V