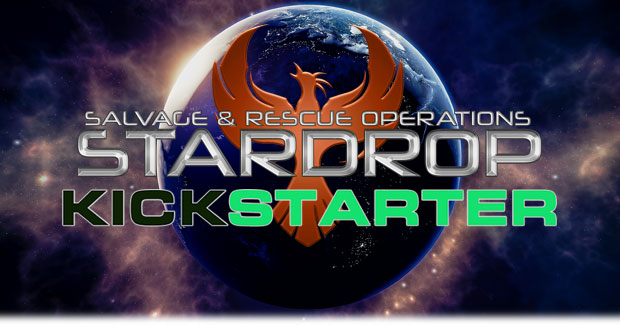 Kickstarter - Round Two
It's been quite some time since our last kickstarter and we've been trying to do another campaign. Now that Singapore is officially supported by Kickstarter, we're going to try our hand again to show everyone why STARDROP is worth your support.
I hope that everyone who follows us here will take a look when the campaign goes life, and hopefully share it with others. It's been tough working on STARDROP the past months due to monetary restrains and as I've said before, I won't give up on STARDROP, I do need all the help I can get.
We'll do a proper formal announcement once the campaign does go LIVE and I hope I can count on your support but in the meantime however...
ECHOES - A Zero Gravity Exploration Adventure
Because it's so close to Christmas I've been wanting to do something that touches upon what this time of year makes it so special. I've been working on a new gameplay feature that lets you explore parts of the game in a zero gravity environment.
As development went on I decided to create a SRO side mission to further explore and test the new feature but as I started going into the story aspect of the mission things started to come together and make sense.
To those who remember 1187, I did something similar. I created a farm level with snow and it had the Christmas feel. This is very much like that, except that a lot more effort has gone into the story and overall execution. The story of "Echoes" touches upon that Christmas spirit and because of that, I've decided to make it a standalone experience, free for everyone.

There's still quit some work to be done, but I am planning to get it finished before the 24th, even if I can't fully polish it. I will do that afterwards if need be.
So without further ado, here's a little sneak peek of "Echoes"
And that's it for now. There's a lot more to talk about which I will once I have some more time but the important bits have been covered.

Thank you for reading and take care, Joure.