2021-07-19 - JOIN MY TWITCH on this link where I'll be streaming campaigns from now on: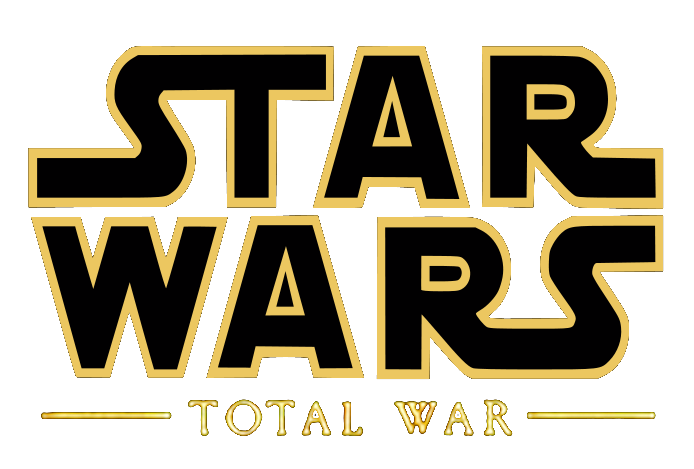 So I gave Dagovax Sirrianus the idea to re-make the old Star Wars: Total War mod. I had the models from the easily mod-able game Freedom Force - and when he tried getting them into the Rome: Total War engine they worked well. Fredom Force is from 2005 (the expansion) and RTW is a game from 2004 - so the models were old enough.
Features of the new 2.0 version of the DEMO:
1. Improved the AT-AT Walkers of the Galactic Empire - they are now their proper size and have a grey color instead of black.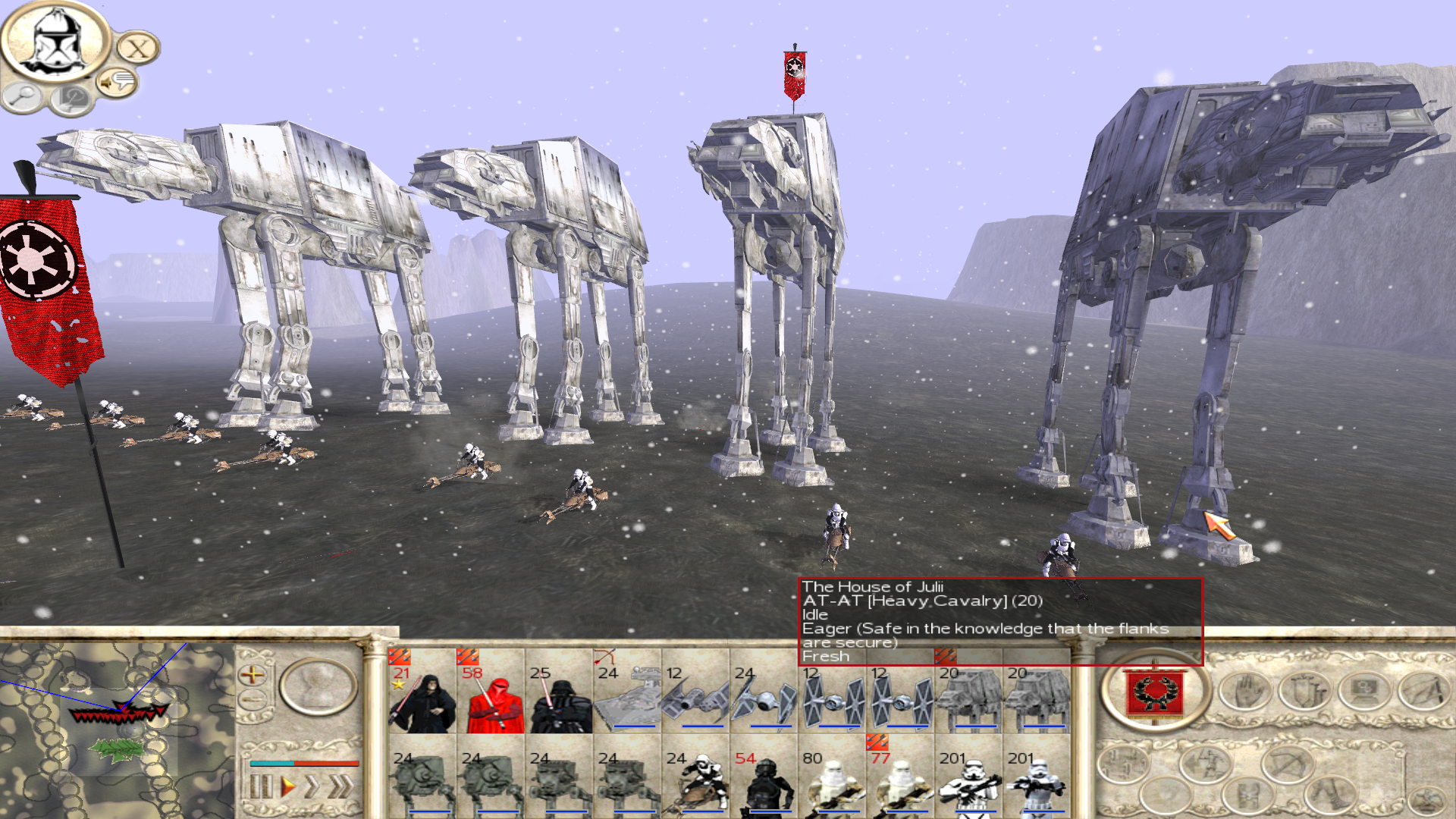 2. Added three new Empire units - the Storm Troopers (attack), the Tie Pilots and the Snow Troopers.
3. Implemented 8 new Rebel Alliance units - the Hoth Troopers, Twi'lek rebels, Tauntaun Hoth Troopers, Rebel Pilots, Snow Speeders, GR-75 Medium Transport, Corellian Corvette and the Nebulon-B.
4. All of the old factions and rosters disabled - they're no longer playable in the custom battle menu.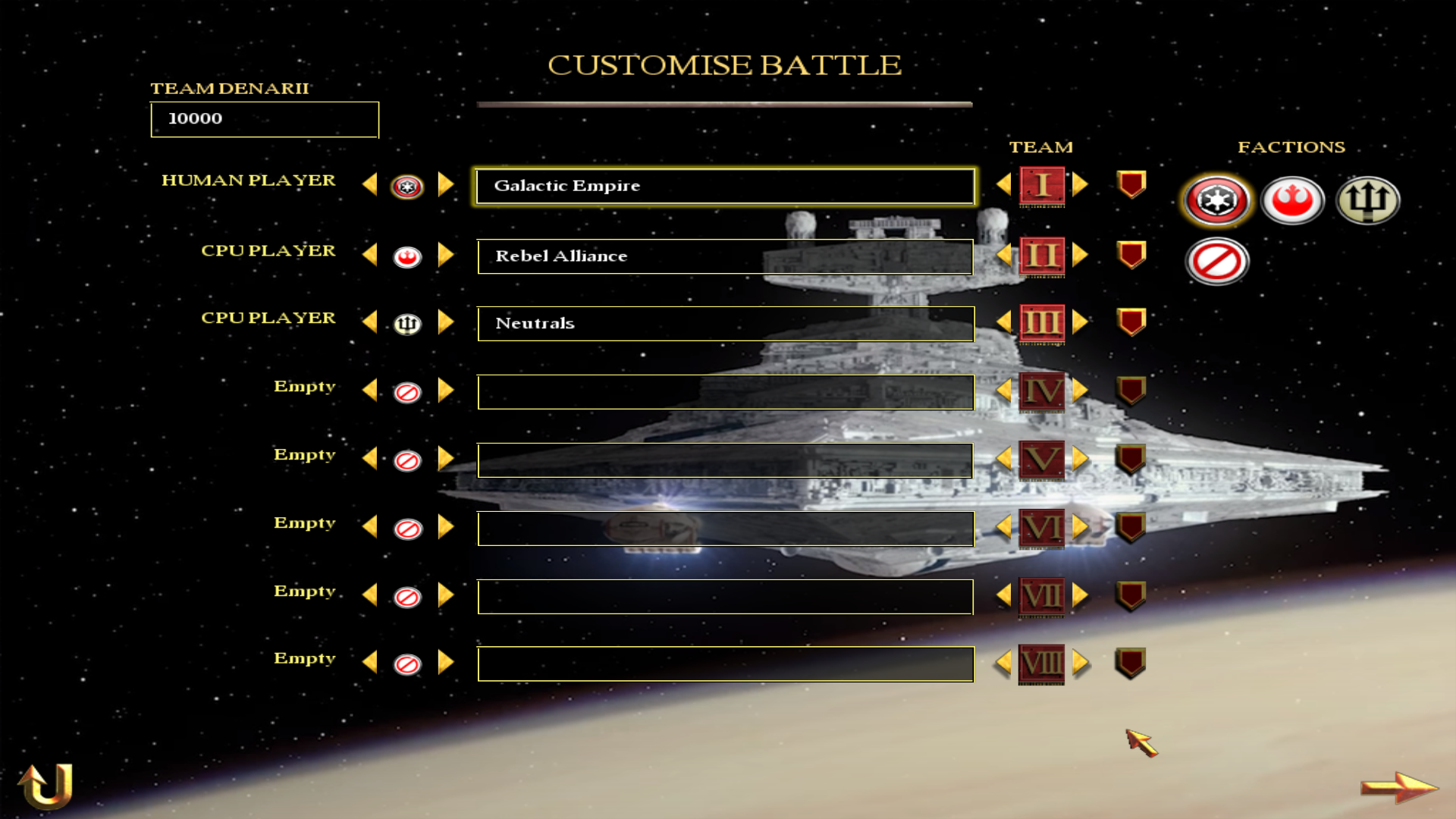 5. Remade the old symbols, User Interface and menu.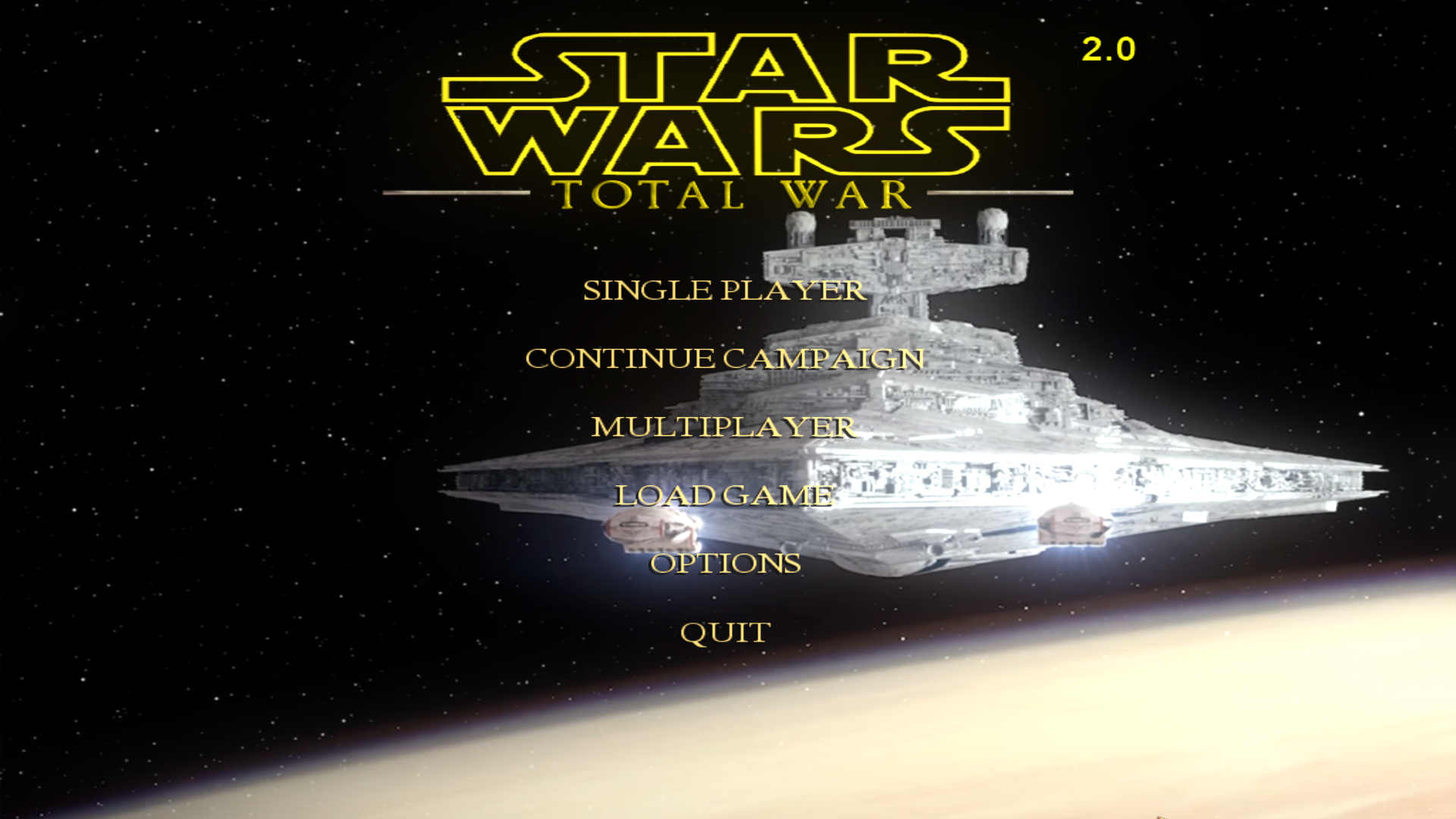 6. The Neutrals are playable in custom battle with three new Ewook-units - and the old Wookie-unit.
7. The Galactic Campaign-map now has an improved look with 10 planets instead of 2 - Hoth and Endor has their own unique strat-models on the map, and battlefields in real-time-battle - they are also added as new custom battle maps.
8. Finally the Galactic Empire now has a Star Destroyer-general, a Tie Fighter-captain, an Imperial Shuffle-diplomat and the recruitment is done for the existing units.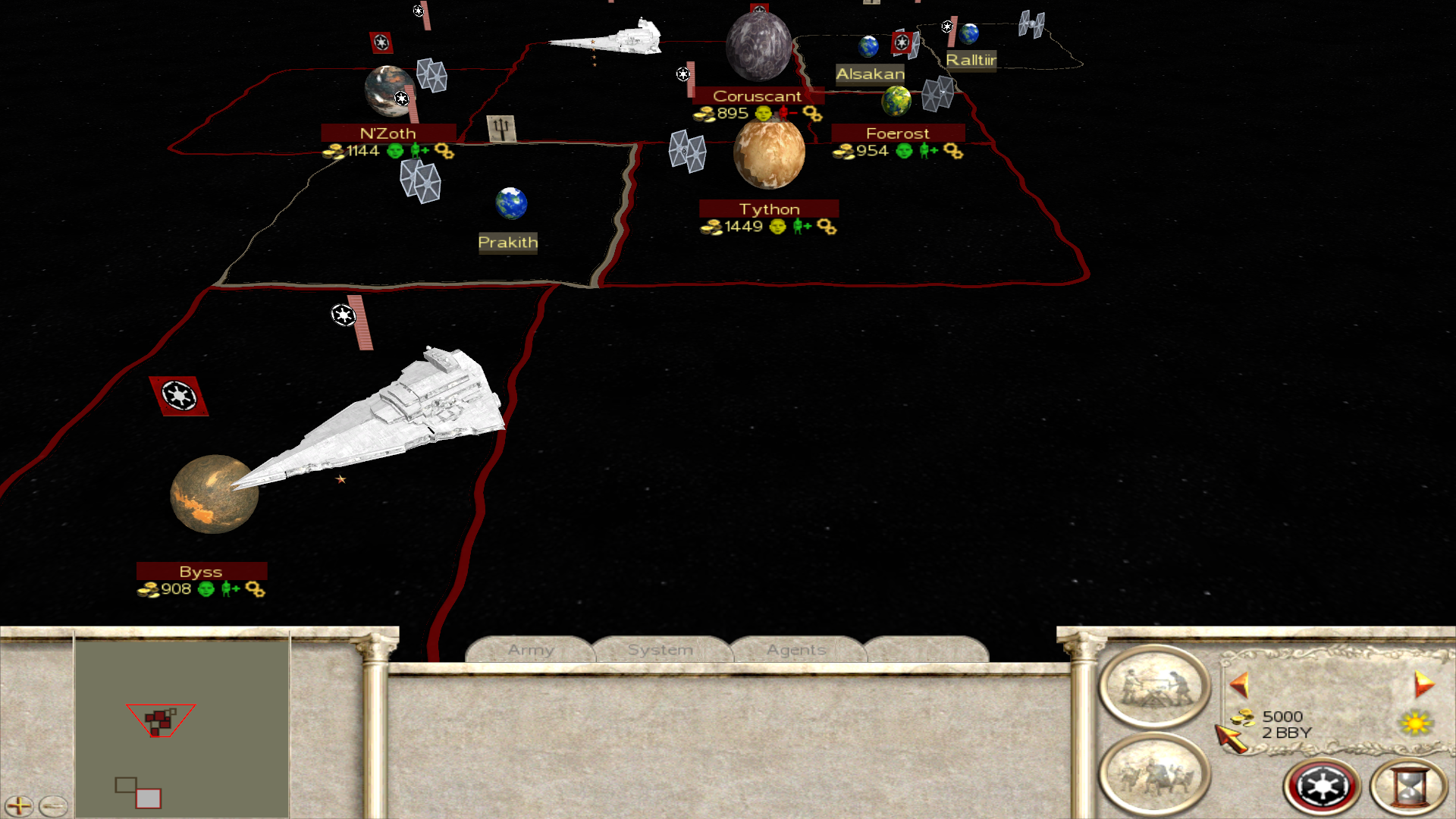 The demo is still intended for custom battle-only because the campaign-map has far too few settlements/planets for it to be playable - You can playtest it but it will be over in no time.
Installation:
Same as for other RTW-mods but as the mod has been ported to the Alexander-Expansion you'd need to place the SWTW-folder inside of the Alexander-folder.
Videos: