Hello everyone,
We haven't really openly discussed when the new version will be out in our blogs or media. However the new release is ready and will be released today:
23rd of December 2016. in 18 GMT!

The entire development team wishes you a merry Christmas and a happy New Year! Take this as our small gift to everyone who's supported the mod through the years, you guys are awesome.
What's new?
- Vibro swords can now block
- Crouch delay has been lowered
- All guns have 5-10% extra base accuracy
- New class: Scout Troopers for the Empire
- New weapon: Scout Trooper Pistol
- New Jedi/Sith robes
- New Jedi/Sith battle armour
- New Jedi/Sith hood
- Jedi/Sith 'Force pike', a new polearm weapon
- Slightly more force usage on Jedi/Sith reflecting bullets
- Shields for Rebel and Empire troopers
- Officers can no longer take snipers/LMGs in their class
- Removed misplaced dot on sniper zoom
- Clone Trooper and B1 Droid now have one extra weapon type to choose from
- Weapon changes: Light Machine Guns recieved a small accuracy buff, SMGs received a small fire rate nerf.
- Several old maps improved and reworked
- Death Star now has a ventilation system you can walk through(4 entrances)
- New ceremonial map for clans on a beautiful ruin in Yavin IV
- Several new maps
Community?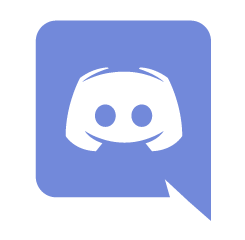 Talk to the developers and other players on our Discord. Simply click on the image to join.
In other news, we've had a Call to Arms event on the mod. Huge thanks to Pixelated Apollo and Lionheartx10 for hosting their event on our mod! You can view the videos from the 200 player event here:
With everything said and written, the development team wishes you all a merry Christmas and a happy New Year. Spend time with your families and close friends, if you find some time to play the mod we'll see you on the battlefield!