It's been a month or so since our last news piece and I'm sure some of you would like a more detailed picture of our recent efforts than the screenshots we've been posting so here's a brief run-down of what we've been focussing on lately.
Firstly I'd like to thank our regular contributors and those of you who comment so often on our work. it's a pleasure to see the passion of the community, and a privilege for the whole team to know you care as deeply about this mod as we do.
---
Now, on to business. As you've seen from some of our recent screenshots we've been working hard to expand on our ship roster to include a fuller universe for the game. In addition to the standard vessels you've all seen, we're in the process of expanding our ship rosters to include other designs that you'll be able to procure through special pieces of research. here's a screenshot showing some of the Federation's special ships. On the left of the picture is the Cheyenne class, the two upper vessels are the combat variant of the Challenger class and serve mainly as anti fighter vessels, and to the right is the Springfield class.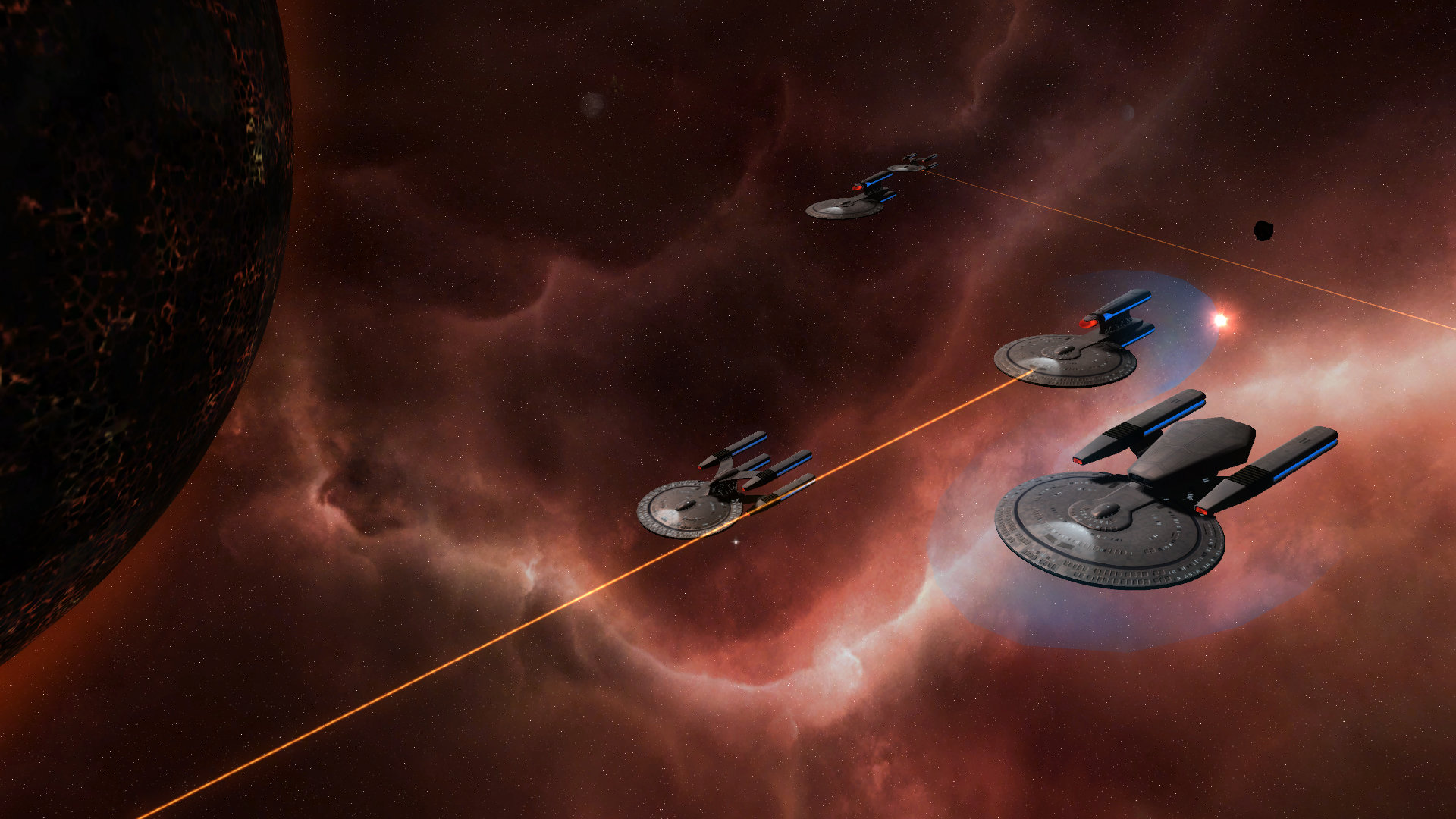 In addition to the special ships for our playable races, we're also working hard to increase the variety of the neutral militia vessels in the mod as we feel it'll provide a more immersive feel to the mod. Keep an eye on the images section as I'm sure one or two examples will crop up soon.
---
You've also seen some images of the new skyboxes we've put in the mod. We all feel they make a great difference to the playing environment and really have that "Star Trek" feel. here's an example of one of them .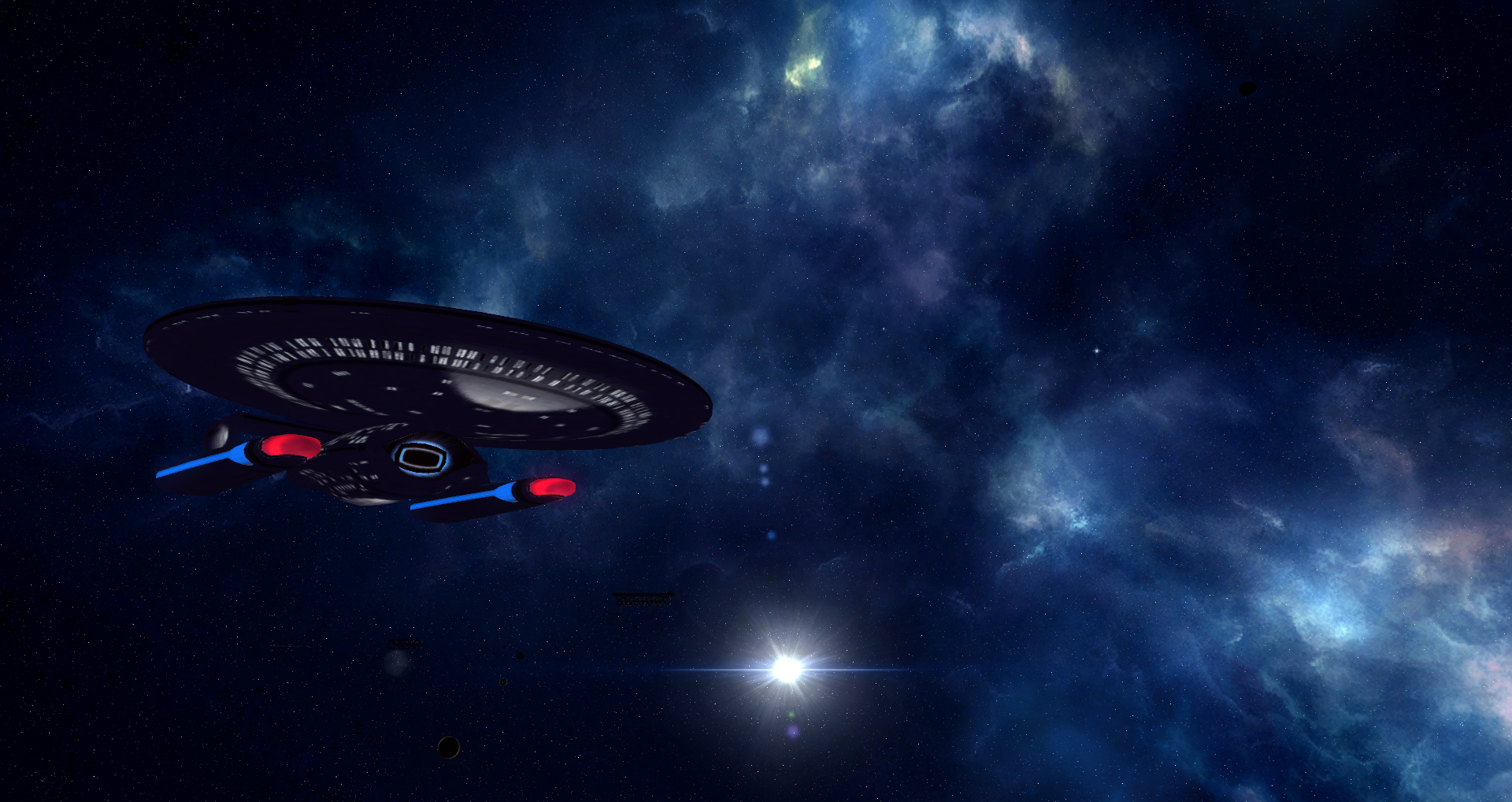 ---
You've likely seen some of our work on the debris meshes we've placed in-game. Not only are Capital Ships getting this treatment, but all cruiser and frigates will also display unique meshes on their destruction.
We really want the aftermath of a battle to be as interesting to view as the battle itself was, and we feel that with the meshes in-game like this it makes it an eerily beautiful scene where a major engagement has taken place.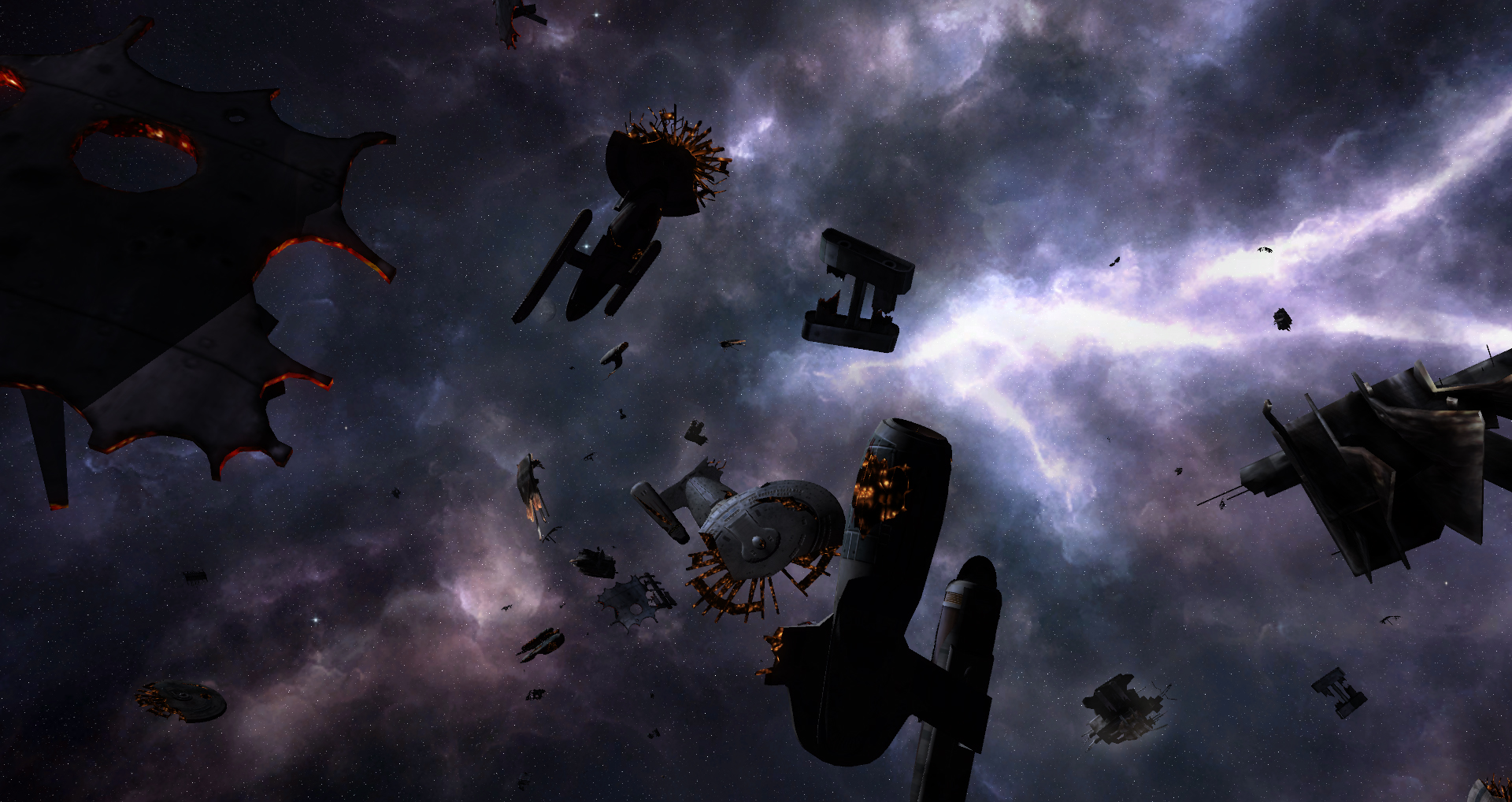 ---
Now for a brief overview on the current stage of development.
As things stand both the Federation and Klingon factions are more or less finished, both with unique research trees and abilities. There's a little tweaking left to be done and a few ship abilities to be finalised but both are playable and balanced factions.
We're now turning our full attention to the Romulans, as I'm sure you've noticed from Maxloef's recent pictures.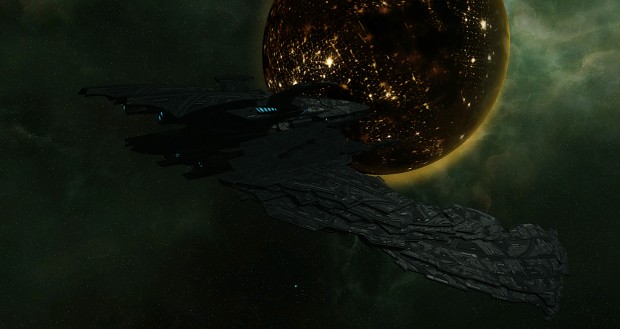 That's it at present. I hope you've enjoyed reading, and that you're all happy with the progress.
Technophobeus