Star Sentinel Tactics, a squad-level turn-based tactics game with a scifi theme, is nearing completion, and will soon be made available to beta testers. I would like to take this opportunity to invite a handful of ModDB members to join the beta team.
Star Sentinel Tactics puts the player in control of a squad of United Alliance Marines, aka The Star Sentinels™, as they battle to prevent a race of bloodthirsty reptilians from launching a devastating attack on our Galaxy.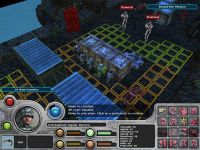 Star Sentinel Tactics takes the proven gameplay of turn-based tactical combat, and invigorates it with exciting new ideas like eliminating CPU turn waiting, dynamic battles and narrative-driven missions. As well as dazzling 3D graphics and line-of-sight driven by a powerful physics engine, the game offers a cast of captivating characters and creatures, and an array of explosive weaponry. Each of the 28 hand-crafted missions will offer players a unique tactical challenge, from creeping silently past patrols in a dusty desert city to providing cover for heavy assault troops as they raid an alien mothership.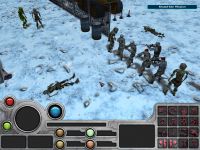 Star Sentinel Tactics runs on Windows 2000, XP, Vista and 7, and will be released in Q1, 2010. The beta testing is scheduled to begin in November, 2009.
Please only apply if you're serious about beta testing, and intend to play it extensively and provide feedback. To apply, simply send me a PM with your system specifications and an email address.