Hello!
Last month I released a video showcasing the work in progress animations this mod would include.
It makes me really happy a lot of people liked them and all the support I've received since then.
However, as they were my very first animations, they soon started to feel unnatural after some reviewing.
The fire anim of the sidearm didn't have any kick feeling, both reloads (empty and normal) were very artificial. The running animation looked unnatural as well.
My goals for this mod also focus on good weapon handling, balance and feeling, and for me how a weapon is animated makes a big deal of the difference. Despite imitating the way the shooter's hand reacts to the recoil is very complicated, I tried doing the best I could. And hopefully this time I got it right.
So below there's a more recent video showcasing brand new animations.
This video could be called Vol 2.
Animations
Anyone who has been watching this mod for some time may know I'm just getting started with 3D anims, so at this stage any feedback is important to keep improving.
Some things to take into account:
-Since this is a general showcase, and not a continuation of the first video, I've included all animations, even those which were not redone.
-This link leads to the previous video, in case people want to review what has been changed.
-The sound quality of the previous one was terrible. Many people noticed and told me about it.
So I apologize for that. Luckily this one sounds better.
The animation names are displayed at the top left. They're just as guides.
Deactivate Youtube annotations if you do not wish to see them.
There's accurate information about which animations are proper of this video and which ones aren't.
In order to take the least space possible here, such material can be found in the description of the video.
Main menu
The mainmenu was finally finished and put together.
It is fully interactive and functional, and it also keeps the 3D-ish design as its predecessor.
The oldest and first publicly released video of it can be found here , it will take you to the Youtube site. (Date Nov 10th, 2012)
And the next link will of course take you to the most recent one, also to the Youtube site.
Both can also be found under the Videos section in this profile.
Concept art
Last month I asked an artist to draw a concept art picture of how the ship would look like.
After giving him certain pointers to take into account, he has drawn this beautiful representation of the ship in a sheet of paper.
I myself am very happy with the outcome.
The ship is composed of different decks, to which access can only be gained through the main tram system, running along great part of the vessel.
These decks are sorted by access restriction, some being public while others forbidden to any personnel aboard, like the Gravity-gen sector.
Amongst the ones aboard, some of these decks are the Rear quarters, the engineering deck, the medical deck, the arboretum, or the communications central...
The first image contains no shadowing, and it's the bare shape of the ship so that the hull plating is exposed and visible.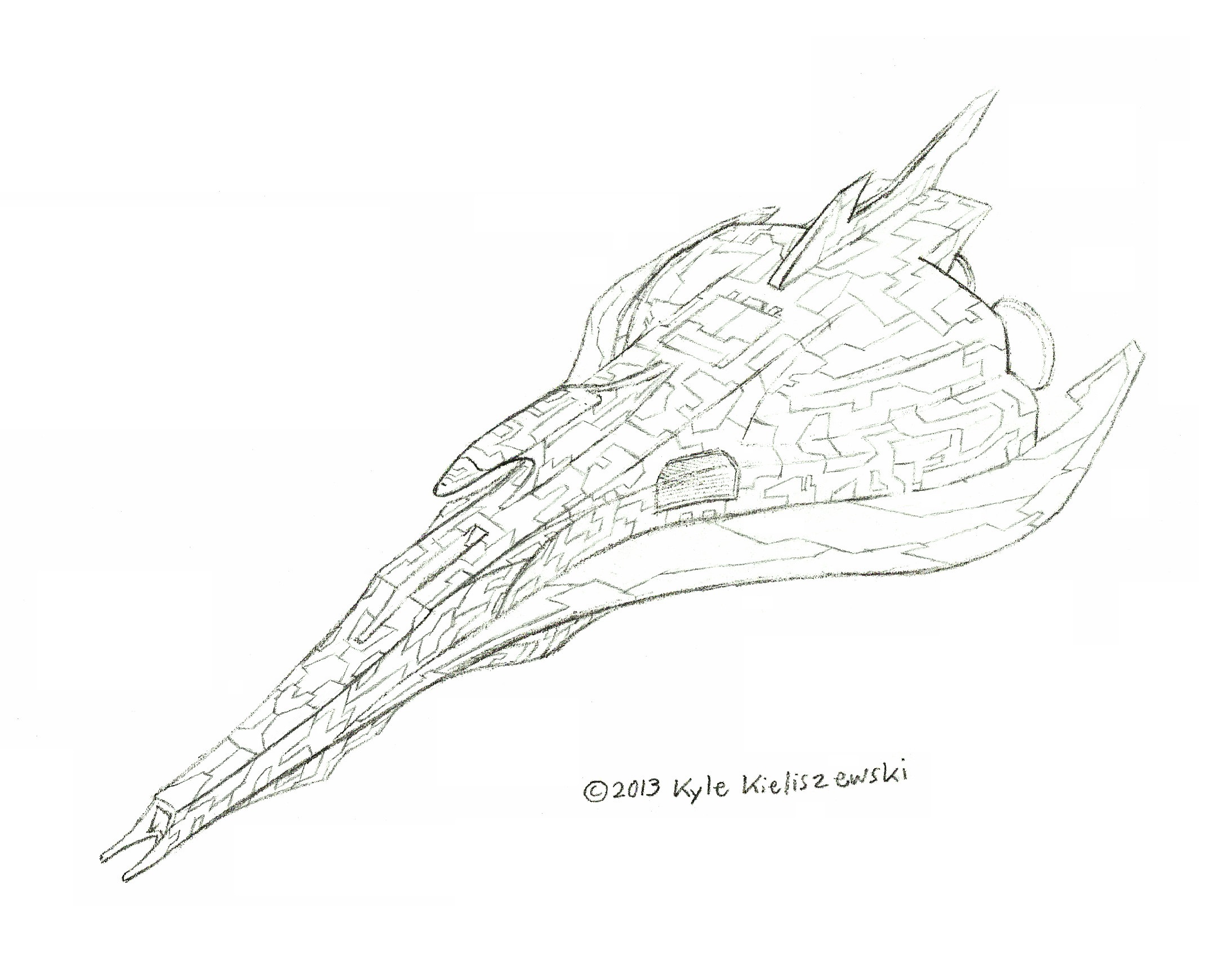 The second one adds shadows and a nice tone variation in terms of reflectiveness on each of the plates.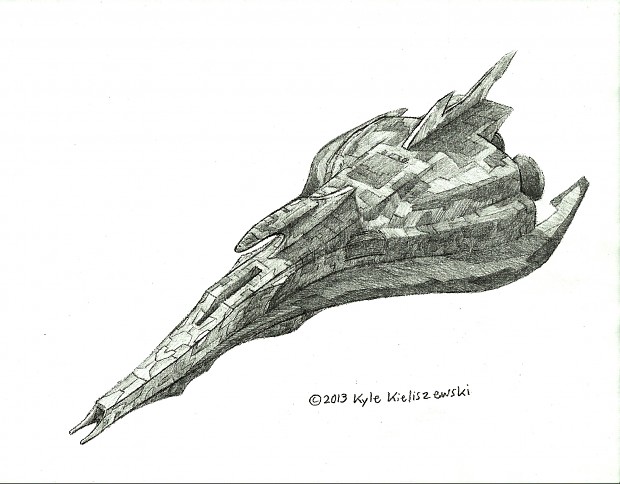 @Kyle_K_ski - Kyle Kieliszewski - Thank you very much!
(Information at request) Searching dead bodies:
Basically the term "scavenge" comes from cleaning something up.
This feature has been mentioned before, and has been added to the mod "features" list as soon as I managed to get it working right.
However there has never been accurate information about the way it works.
It's pretty much like what players would find in current-era survival games
It has been thoroughly tweaked since the very first day it was tested in-game.
A "randomization" feature has been added, so every time a corpse is searched, a different item will be given.
All items have "rarity tags", so there are some which are more common than others. This is as wide as going from [very common] to [extremely rare] items.
Quantity varies by using a separate routine which specifies the amount of items given.
The action can be [canceled] by releasing the assigned key or by [looking/moving away] from the body. A corpse will be cleaned up only once the progress bar is completely filled.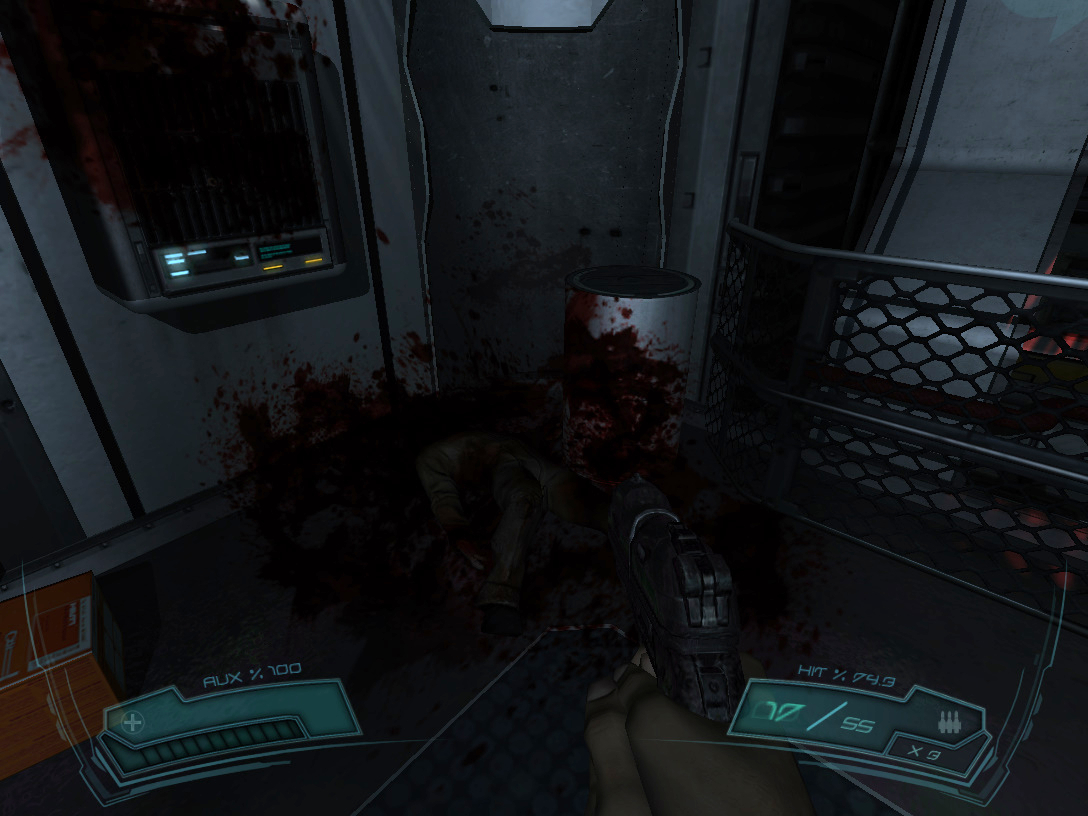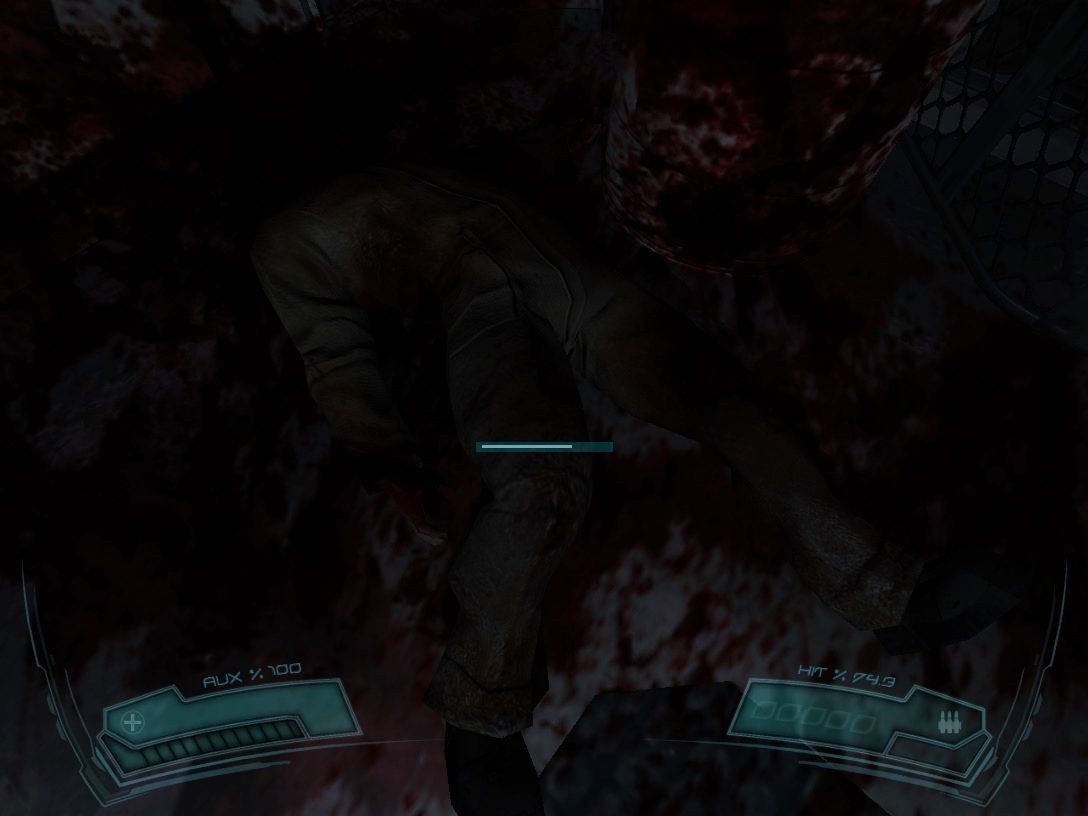 (Dead body and blood splatters are placeholders and should not be taken as actual game footage. They will also change and/or be replaced as long as the mod keeps progressing)
I would like to add that most of the time spent on the project goes for the technical side, which takes care of things working as they should.
This is good because I'm always trying to squeeze the best possible quality out of it as long as I can.
But on the other hand these tiny, yet very important things, cannot be explicitly shown in here or explained with words.
For this reason, I apologize for the temporary absence of level screenshots.
Don't forget to leave a comment saying what you think about this mod. Whatever it is (opinions, critiques), it's always very appreciated.
I'll be happy to answer to any questions that may pop-up if they're not already in the List of Q/A
Thank you for passing by!