Hello ladies and gentlemen! We're back with another Dev Diary Supplemental showing you what we've been up to recently. In the countdown to release we've been working at a feverish pace to get the game as polished as we possibly can. So, what have we been doing lately?
Iconography
We've been working hard on our iconography, trying to make sure every button you press in game is unique and indicative of the style we have gone for. This is a huge undertaking and I can't begin to tell you how tedious coding them all in is! Here's a screenshot of some of our iconography in its file.

Massive right? And this isn't the only one! We have two of these suckers full of unique icons for the CTA expansion. We're also working on removing the stock buttons from out HUD. almost finished with that but take a look at the video below to get a feel for it and some of the other changes.
---
New Ships and neutral defenders.
As you saw in the video we've been introducing new vessels as neutral entities, exciting new planets to seek out and generally fleshing out the universe into something truly Trek! Our newest neutrals include the Son'a Battleship and the Miradorn Raider (both shown in the video).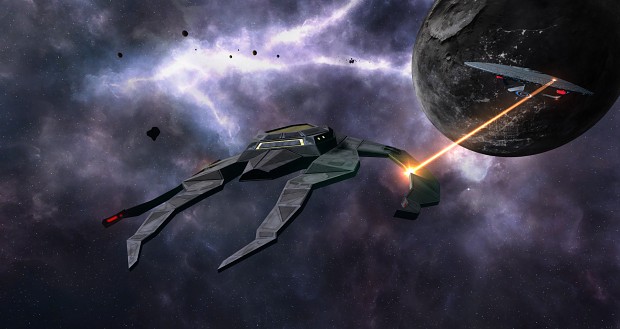 ---
New Vessels for players and updated models for existing ones.
Lots of updates to our vessels in the recent past. From the Defiant class all the way through our range to the Sovereign you should see better, more detailed models ans we're sure you'll love them!
Even more interestingly, meet the Polaris Class Dreadnought. With the inclusion of the new Klingon Dreadnought we wanted to give the Federation something with a little more teeth.The Polaris, a fan design by our own Michael Wiley was the answer. The Polaris will serve as a much more offensive option for the federation, but won't have the survivability or the area control options of the Excalibur.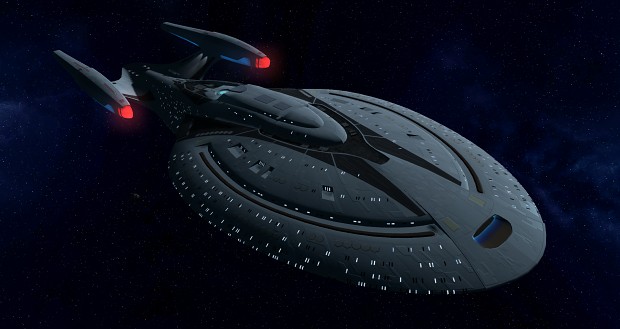 ---
That's it for today folks, but expect regular updates and videos on our changes in the lead up to release. For now, this is Gul Dukat, to the loyal citizens of Cardassia, out.