The days are growing longer, and the cold begins to break. Breathing deep, we begin to feel the world kindle itself once more, its small flame flaring up in the growing breeze dreams of the roaring blaze it will soon become. Here at Chiaroscuro, I have wasted no time in preparing a grand new update to come soon, and a community contest as well!
---
Easter Holiday Event:
Loosely teased throughout the months, I have prepared a holiday event for the spring time this year! I will hope to continue this tradition into Halloween, and Christmas if it received well enough!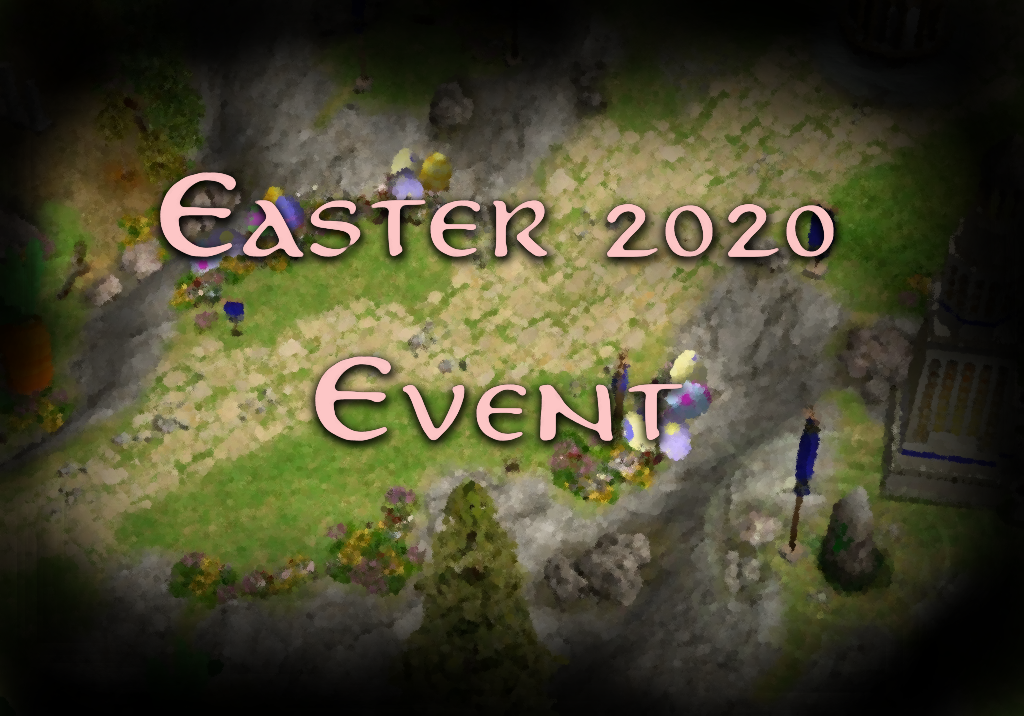 Starting on the 1st of the April and concluding at the end of May, players will be given an Easter themed map where they will choose from a large pool of heroes. Pick your dream team of Middle-Earth heroes and defend against a continuous onslaught of Easter Egg stealing orcs! The map will continue to grow more difficult indefinitely until the player has lost. At the end of the game, your score will be tallied up, and the winner of the contest will be awarded a replica box of Legends of Middle-Earth, including a disc of the mod's contents and other goodies!
How will you submit your score? Simply post a screenshot to the mod's Discord, there will be a special "Holiday" channel made for it in the near future. I highly recommend adding the "aomemod.exe" to your Steam library, and allowing Steam to take a screenshot for you; this will assure a high quality image is submittable to me! Experiment with the map! Try different hero combinations or avenues and figure out which one will net you the highest score of all time!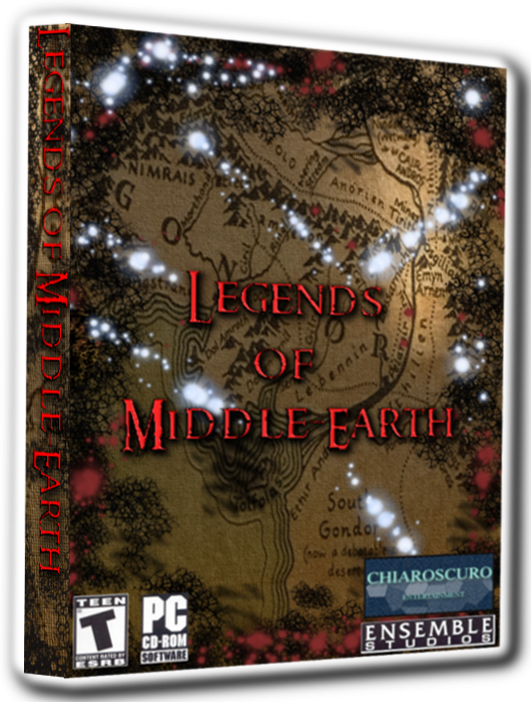 A mock-up image of the box art in question
---
5.0.4 Update:
Next I'm sure everyone is curious about the upcoming "mega patch", and I have answers! If you would like to cite my previous article about the patch release, I mentioned a strong desire to move away from annual - bi-annual mega patch releases. These are often highly strenuous on me as a developer, and getting the patch in fully working order is very difficult. This can be evidenced by the fact that I have never actually released a patch without a largely missing feature. In particular, last patch (5.0.3) was missing all of its sounds, and missing code to make the game run, even. This has been mostly remedied by releasing supplement files over on the Discord, but doesn't change the fact that I am a clumsy publisher. Despite all that, 5.0.4 will still be another mega-patch. Before you groan towards me, I am happy to say that 5.0.4 is going to be a great overhaul to the game! Further gameplay balances, enhancements, and changes are being made still. New units, techs, and upgrades are being added in. The Dwarves specifically have received 3 new myth units!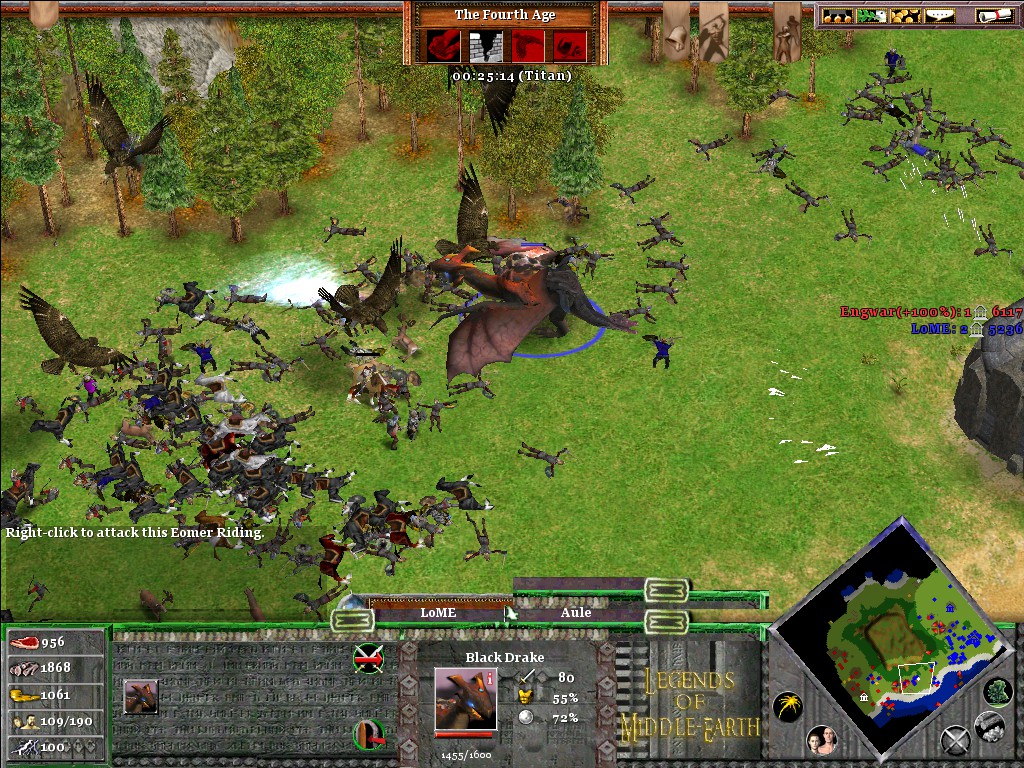 The Age 4 "Black Drake". This myth unit is capable of becoming stationary, and emitting a powerful AoE immolation, becoming more intense the closer units are to it.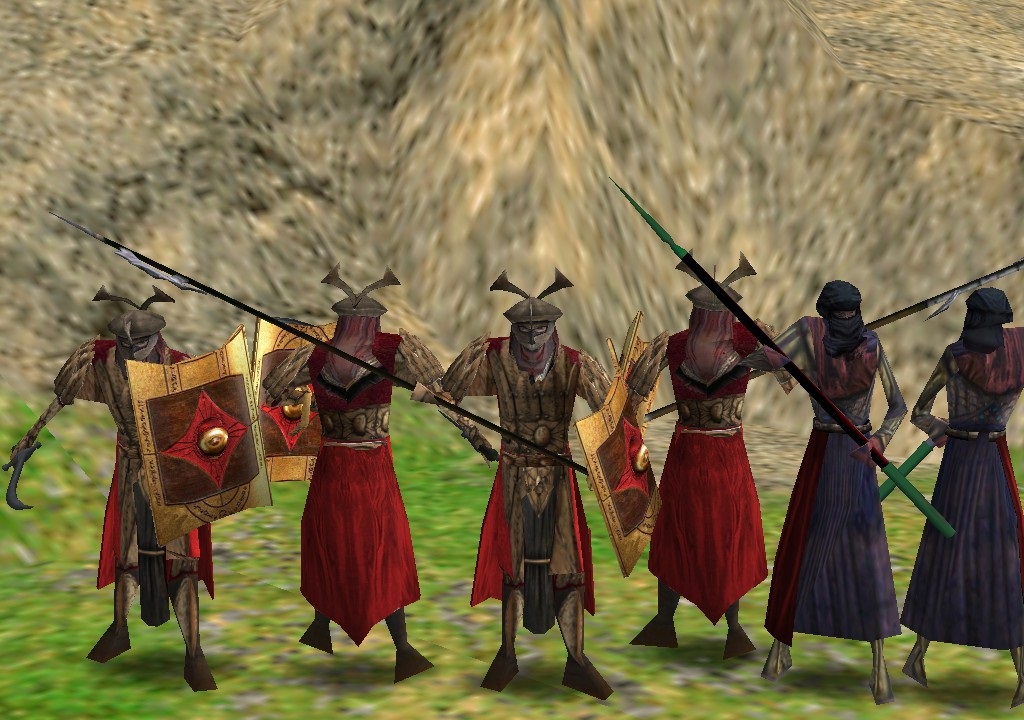 Re-modeled Easterling and Haradrim warriors, in conjunction with a massive "Mordor" overhaul!
The new patch is bursting with new content! Including dozens of new models and re-models, and the start of a new campaign as well This brings us to our next point...
---
Campaigns:
In the New year's Update, I mentioned I would released a small scenario level to the Discord in January. I really wanted to, but I stayed my hand on the premise the the update was so far in development, that introducing all the files needed to make the game run normally, just for this one map wasn't entirely feasible. This is quite unfortunate, as I have had the scen sitting around yearning for public play. The map in question is a scenario inspired by the "Battle of Sarn Athrad", an event from the Silmarillion involving the Dwarvish sacking of Menegroth. It is fully voice acted, with fully programmed difficulty settings for replay value. It will be included in the next patch release, awaiting to be enjoyed by the masses! I hope to also support "The Silmarillion" campaign down the road as well; adding one-off levels which can be digested as they are released. I am hoping to give them all voice acting, with cinematic setups featuring high poly models and animations like the New Shadow will.
Speaking of the New Shadow! It's almost here! Aiming for a release date between June and July, this fully fledged campaign will take players on a massive journey in the Fourth Age of Middle-Earth, after the peaceful passing of King Aragorn. Pick up in the steps of Aragorn's son, Eldarion, and his faithful soldiers, Borlas and Saelon; as they unmask a great threat to Gondor, and perhaps the entire peace of Middle-Earth!