PLAY WITH DEVELOPERS - JANUARY 2011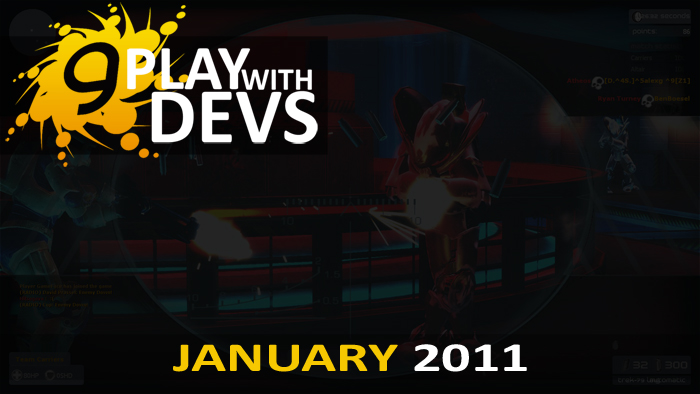 Yesterday we came back with the much-missed 'Play With Devs' game matches between us, Spiral Game Studios, and you - the fans and gamers of the world. We played quite a few rounds of our early modding endeavor, the ORION: Source Multiplayer Beta (www.orion-project.net).
We had a great turn up and a great reaction towards it from the attendees - which you can check out in the Spiral Community over here:
Spiralforums.com
MEDIA FROM THE EVENT:
WHAT IS THE 'ORION: SOURCE BETA'?
The 'ORION: Source Multiplayer Beta' is a free*-to-play add-on to Valve Software's Source Engine. It was an extremely early endeavor of ours in order to lay out a foundation for a new game series, release an early product, for free, to the public, and obtain feedback and apply changes to better cement the mechanics in the game. It also demonstrated an early look at to our post-product support. With the Source Beta we added over 300 game fixes and tons of new maps. This was only the beginning and we are going to be going all out in this regard.
All of the information gathered here was to be used (and is being used) for future titles - which you now know as ORION: Prelude.
You can read more about the 'ORION: Source Multiplayer Beta' at:
Orion-project.net
We will be coming back with 'Play With Devs' next month. So make sure to grab the install files and great ready. Also make sure to go sign up over at [ Orionprelude.com ] to register for the ORION: Prelude Multiplayer Beta!