After six months, a new version is released. I've been working such a long time in order to bring you this new update, but the result is here: Space Hulk Mod 1.3.1. So, what's new ?
First, there is new content: six maps are added! Three maps for Space Hulk Reloaded, three for Original Space Hulk. You will now be able to control the Giddeon's squad and sink

further

into the Space Hulk... A few screens of the new missions:
I also improved the error system. It's now easier for the new players to get the mod working fine: if you forgot to do anything, the mod tell you what is wrong.
A large number of bugs have been fixed, the ones which still survive are unfixable.
A special mission, "Litany of Angry", is added. I can't tell you what is happening in, you have to see it by yourself to believe it. But I give you a clue: someone is very ANGRY!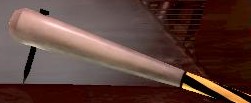 Space Hulk Mod is now compatible with Dawn of War 2, Dawn of War 2 - Chaos Rising and Dawn of War 2 - Retribution! With Retribution, the mod is better than before so it is much advised to download the Retribution version if you can.
---