Wrapping up loose ends

For a short time I'll be working on the mod.
I will be fixing up some bugs and recompiling the mod into cleaner set up it will be the definitive edition of the mod replacing the Initiative and Riddermark versions.



What's new
Before my second retirement I was working on the Southron Edition which would have added Harad to the mod as a playable faction.

This new version is going to be the Southron Edition it will add in Harad as it by the end of my short time back.
It won't likely be quite what I wanted but it'll be playable and stable.
I'll also be adding in the Morgul and Strongholds factions since they are more or less complete.
I'll be releasing a "Test build" with the mod that when enabled will also let you try out Mirkwood, Iron Hills and Rhun.
Since these factions aren't as complete as the released ones they're really just for playing around.
Sadly the Dale faction isn't at the same stage as those factions so won't be included.

Have your say
Below you'll see a link to the discord server in there you'll find a 2 pinned posts one has a special edition download to install, this is an updated version of a discord exclusive release I made before leaving last time.
Install this version and record what bugs and balance issues you find to the google doc in the other pinned post.
I'll be fixing what issues I can for a few days until I feel its ready. At which point I'll be compiling a new beta that will be uploaded here on moddb and will be the working version going forward. I won't be supporting the version after this period as I'll be going back into retirement.

Join the Discord group link below to get live support for the mod, hook up games, chat about the mod and even get early and exclusive access to future releases.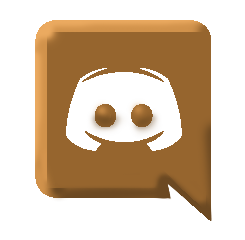 Check out the Return of Shadow Youtube Channel

Buy Rad a cup of coffee either at Paypal