After being pretty much abandoned for several years due to the impossibility of the tempest completing the mod and then with promythius also not having the time to work on it, the mod assets resurfaced again and were picked up by RT2 and myself. So we decided to work on the mod and trying to get it completed.
RT2 started by improving the assets of the mod with some minor changes to the base units and the creation of several new units like some commander like units and support units like the mortar teams.
After sometime i started to work on the attribute coding of the race, introducing the new things created by RT2 and expanding from what was already done.
The mod still requires lots of work including gameplay wise additions but rest assured a release will be done as soon as it is good enough for public testing. I don't want to rush things though and i prefer the release to be done later with things pretty much working correctly than releasing early something with lots of missing aspects.
Now enjoy a small video related to Praetorian Guardsmen and the Praetorian turrets which are better used as fire support:
I've also worked on some concepts for the Afriel soldiers that may fight beside the praetorians: (NOTE: concepts are not necessarily to be added to the mod)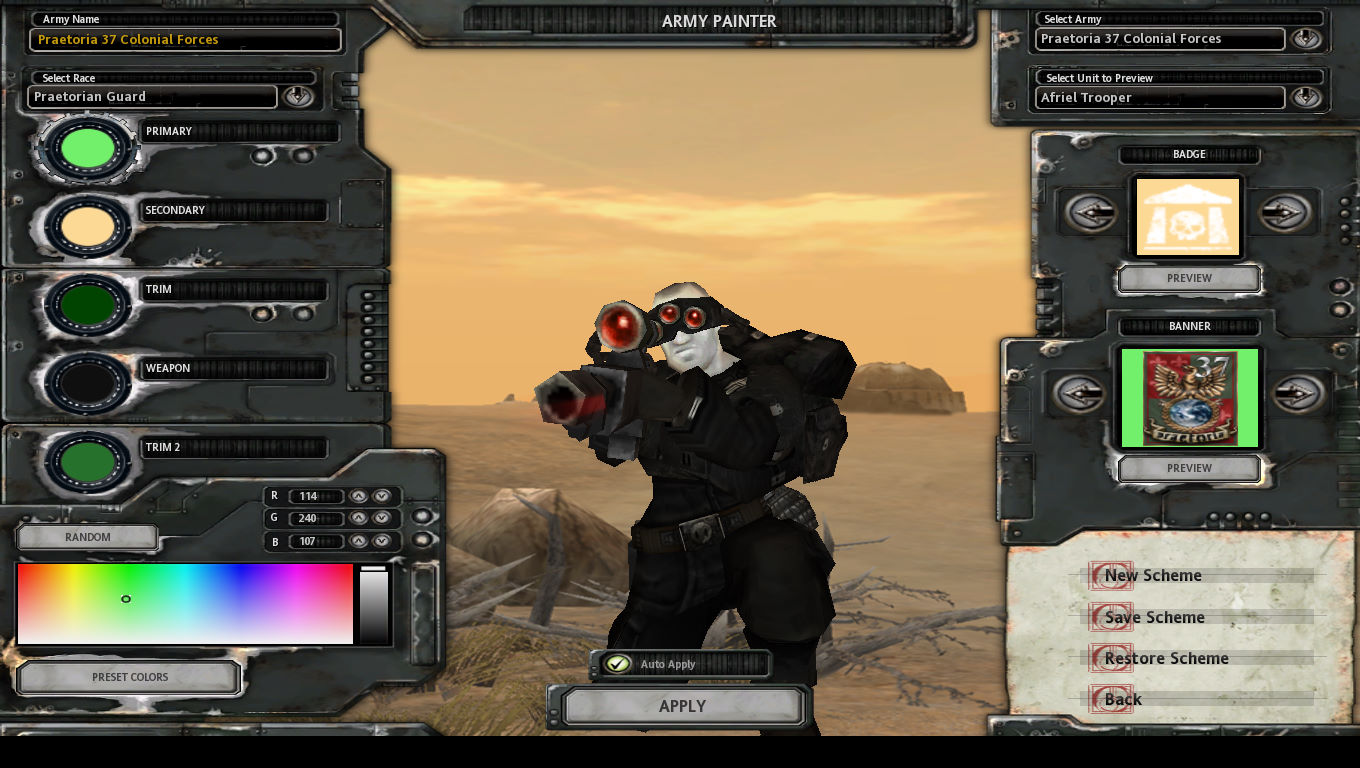 Afriel Sniper unit probably to be used behind enemy lines, eliminating targets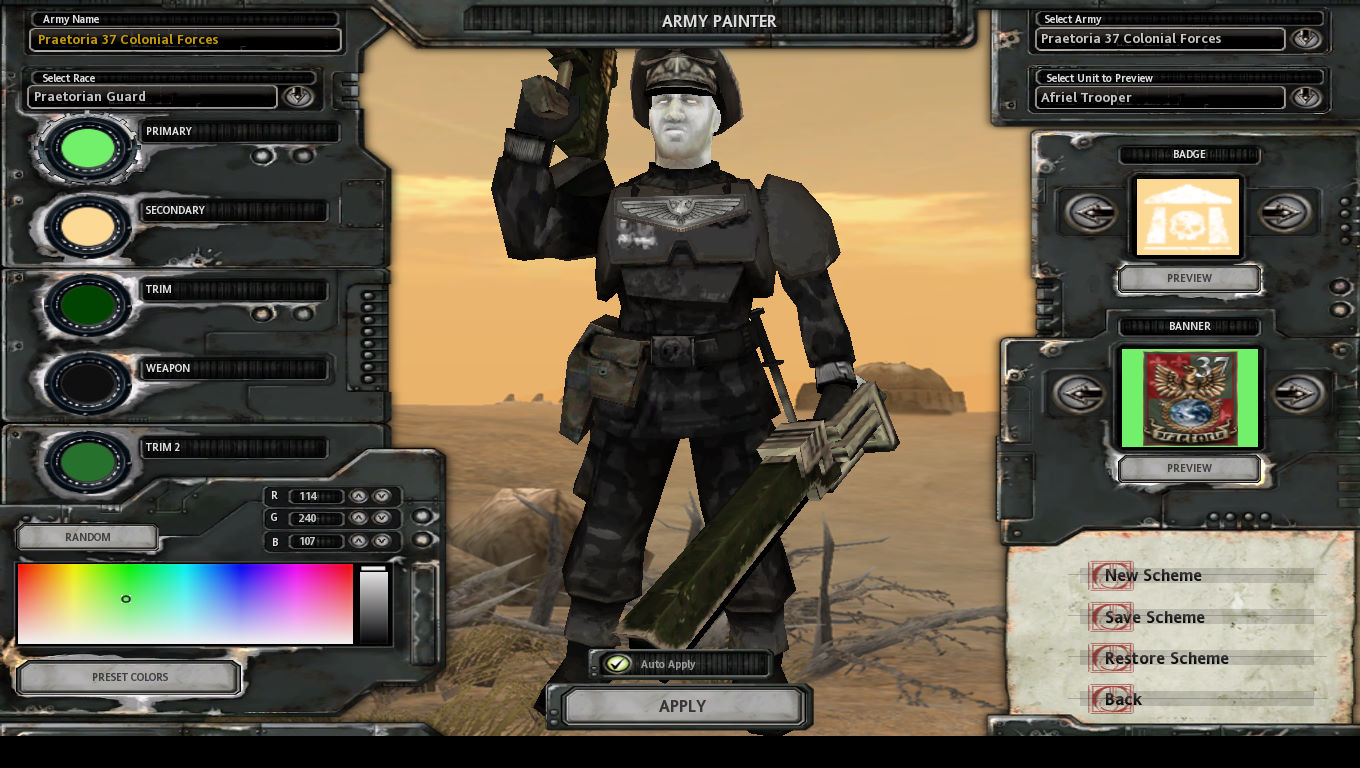 Afriel Officer to lead squads (simillar to the sergeant role)
Stay tunned for updates.