H ello there! Finally I have found some time to post more of our content. I also decided to write a bit about the story background.
Concept art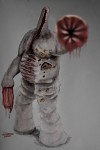 This creature will be encountered in old subway tunnels and sewers. Despite its appearance it has the ability to crawl on the walls and ceilings. It's slow but very tough. Although it's blind it can smell soldiers. Its weak spots are the blisters on its back. If player is too clumsy and stays near the monster for too long it will grab him and devour instantly.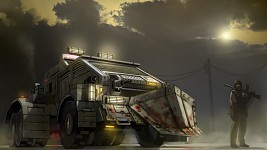 At some point of his journey player will have the opportunity to drive a huge army truck, designed to storm through the barricades.
Character models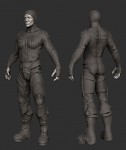 Soldier model (Work in progress).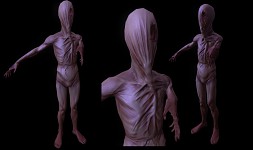 Dreamer
Environment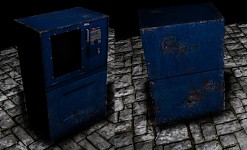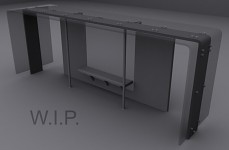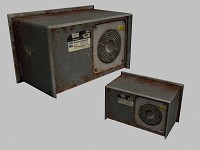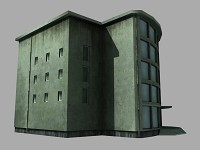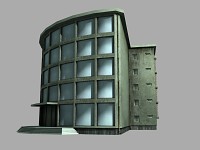 Music
Story background
In 2016 scientists finally are able to corroborate M - Theory (Membrane Theory). 5 years later, they discover the existence of a parallel universe very near to the ours in one of the "higher dimensions". The discovery evokes great enthusiasm. However, they soon find a very disturbing fact that the accelerating expansion of our universe may be caused by fast approaching of the lately discovered universe. Unfortunately, they soon corroborate this theory too... The great collapse is too happen within 150 years.
Laboratories all over the world start researches. Still, it takes over 60 years to develop a technology that would be able to find another universe that the humanity could seek haven in. Another 20 years is consumed by unceasing search for a world that would have similar constants and environment conditions to ours universe conditions. However, they still don't have the technology that would permit to transport sufficient amounts of matter between universes.
Finally, after many trials and errors, in 2145 mankind creates a portal using Kerr black hole. The device seems to be capable of transporting huge amounts of matter without being destabilized.
However, trying to make thousand of years' technological advance in one century can't be done without sacrifices. Armies take control over the laboratories under a pretence of providing safety to the scientists. Millions of people die out of diseases, immense riots or, simply, starvation.
The story begins in the "last year". The influences of a parallel universe are clearly visible. Remnants of humanity are slowly leaving their home world.
You're a soldier. Shortly before your planned transfer to the other world you receive new
orders. You're sent to support Valour-1 team in the defence of the northern part of the city against an unknown enemy. After that you're going to be picked up by a helicopter, return to the portal complex and leave the collapsing universe safely. Well at least that's how the plans look like...
We are hiring!
Yes, last but not the least - we need your help! Right now there is twenty of us in the team. However, it is still too small to make sufficient progress. We need everyone - from 2d/3d artists (environment, character models, equipment models etc.), level designers to programmers. So if you like the project, want to support it and have some experience - make sure to drop me a line! You can contact me by indiedb or email:
TAP-CHAN@hotmail.com
Cheers guys!