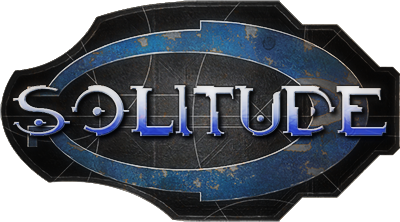 Solitude Update: 42
---
Oh hai, I'm not late am I, what two months, oh ...
Any way Ill be your navigator for this update, oh goodie I can hear you say.
So yea its been a while quite a long while, first off I'll start with the bad news.
I'm not Sam(wait in my case that's good).
Unfortunately it seems that the ram in Sams PC has fried and hes has barley been able to make contact with us. This leaves us in a some what odd position with out Sam we don't have access to the Solitude page on ModDB (hence why this update is being posted on the fourms) (good news Sam has gotten his pc back in action so things should get back to full speed soon) so we can't post updates there. And with the scheduled release date around the corner I'm not sure whats gonna happen unfortunately.
All we can do is hope that Sam can get his PC back in action in time, but even if he does this still leaves us in a tight spot as much of the work we had planed to get done, sadly has not.
I know this is the last thing that you want to hear and I apologize but unfortunately the shit has hit the fan.
While we are on this low I my as well address the site issues that we have been having before I move on to the high (yup that's right, some good news lies below
).
Our former host (byethost) had suspended our account because we had seeming over used our mysql resources (seems fishy). So I moved a recent backup(the night before) over to this new host (xtreemhost).
So far all seems well and I have fixed the issue of this host having brief down times too so hopefully now the fourms are back to full speed.
---
The shiny stuff
Now for the high, I have some new media for you, so lets dive in!
First off the bat is this nice piece of concept art that xalener drew.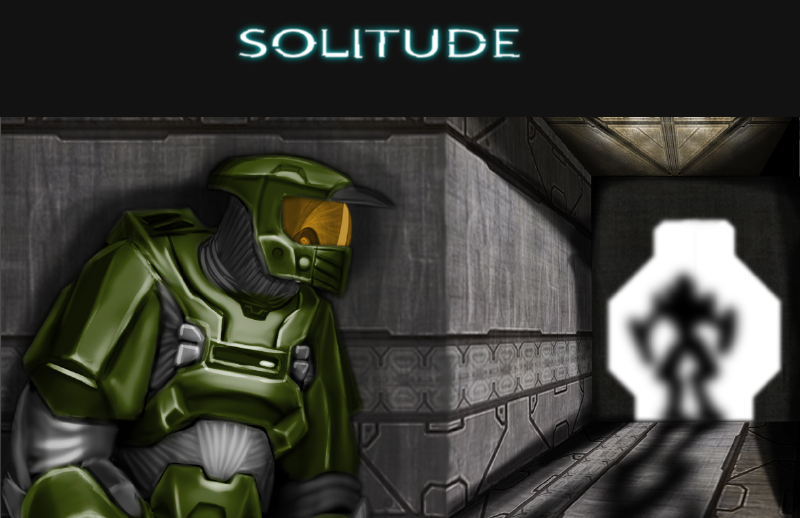 Quite a lot going on in that picture, for one you can my awesome image editing
, then you may notice the nice blue plasma grenade spider and there is also the shiny new hud gfx.
First off Darkplaces is capable of some really nice particle effects that can be controlled through it's effectinfo.txt file, so Xalener and I decided to take advantage of this and to start working on some nice eye candy. Unfortunately the psp build does not support this type of particles yet so for the time being only the pc version will have them.
But particles really do bring the world to life
.
While on a similar note Darkplaces also supports glow textures so I took a few minutes to create some for the majority of the weapons.
Now they look something like this: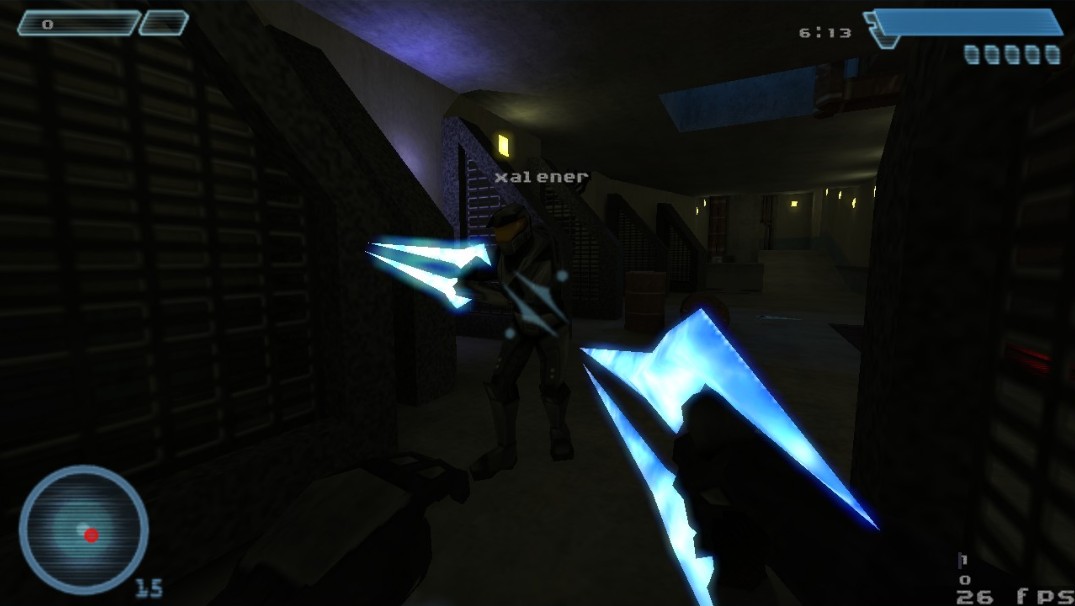 Pretty nice huh?
In case your worrying if you PC can handle these effects, they can be turned off if you need to.
Next up we have the shiny new HUD gfx that Xalener has made, screeenie below: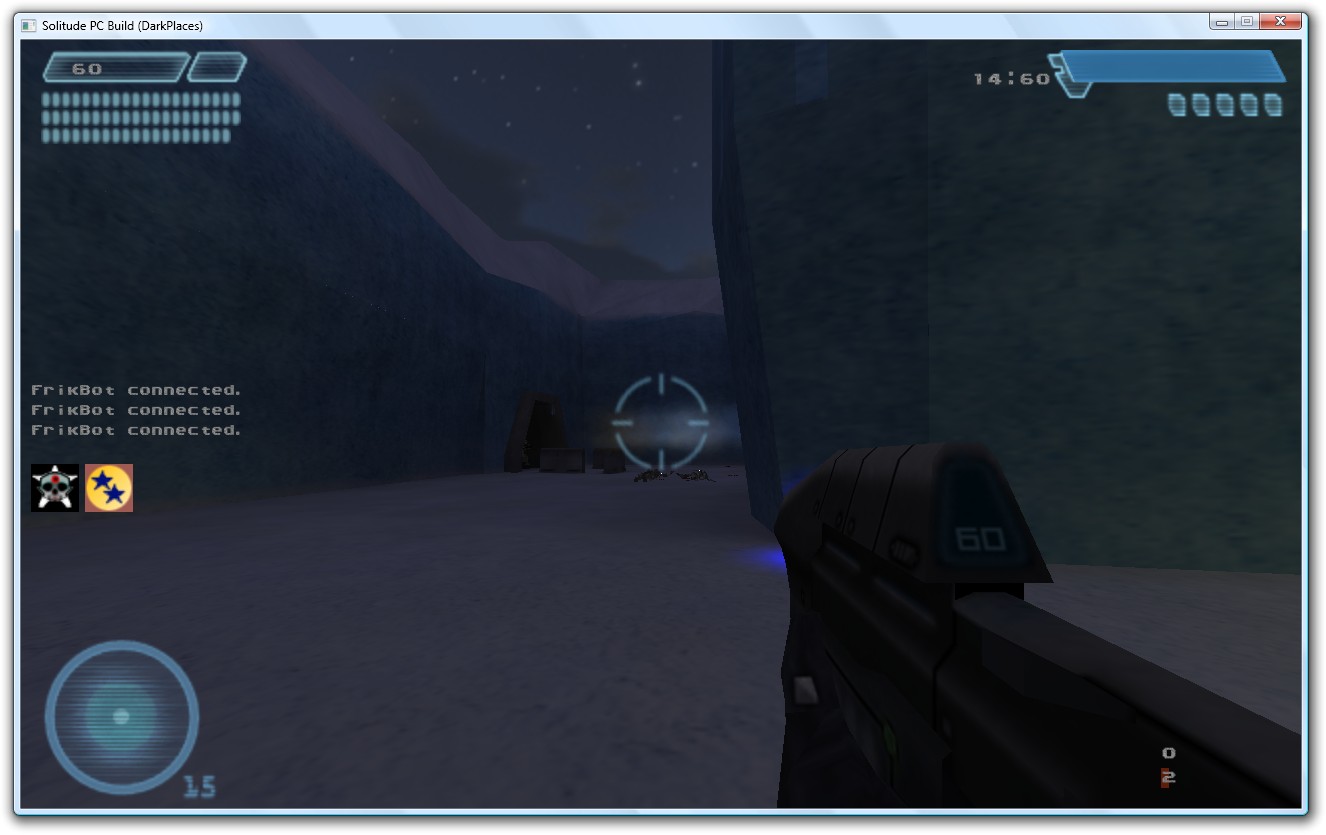 Oh, I nearly forgot the hud has received some love on the technical side too, on the bottom right hand corner you may notice the score notifier that will display your score and the highest score.
Then on the left had side we have the new chat, and just below that we have the kill medals oh and below that again we have the player deaths(not in pic).
---
The offer
Now as an offering to make up for the lack of updates and the uncertainty that has recently arisen regarding the release date, I offer you our wad files.
All you have to do is download the file below and our wads shall be yours to use on your Solitude maps. So get working on those map for the release and show us your progress in the fourms.
Grab them while they are hot!! that means click here
---
Finally
Now finally I'll leave you with some random Images in a blame Stosh manner.