It is my pleasure to announce the release of SoGE 946392c! This release brings with it a number of changes, both in terms of gameplay and visuals.
Gameplay
The AI has been reworked and buffed. Do not be afraid to try out Easy difficulty now, you might be surprised by the capabilities of the Normal AI!
The range of all ships and abilities, plus the size of gravity wells, has been reduced by 25% for an enhanced cinematic experience and more enjoyable play.
The cost of ships, structures, and research have been halved, and income rates have been adjusted. Further, the number of resource asteroids per planet has been reduced, income per resource asteroid increased accordingly. These changes have the two fold effect of giving SoGE a much more vanilla Sins feel, and facilitating planet management, while maintaining the previously established balance.
The Alliance now has the Quasar Fire in their lineup
For the CIS, the Droid Tri-fighter is now their advanced starfighter, replacing the Nantex, while the Advanced Droid Bomber now takes on the advanced starbomber role.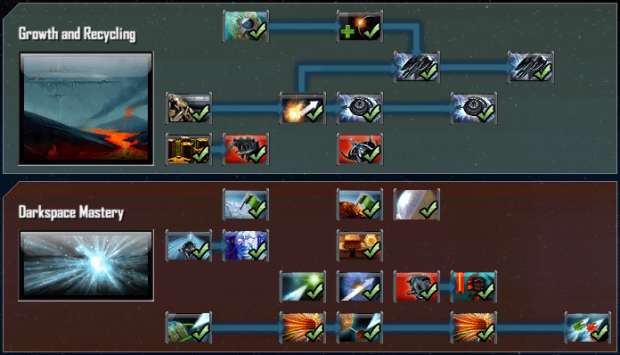 The CIS, Republic, and Yuuzhan Vong have all received new civilian tech trees, a demonstration of what SoGE's next focus is in terms of gameplay changes.
The Yuuzhan Vong faction has been completely reworked, thanks to their ships' health system being entirely redone, plus the new tech changes, the Vong are a force to be feared.
Implemented Flagship victory mode.
The descriptions for all ships in the game have been updated, to make the mod more accessible to those unfamiliar with Star Wars. Included in each description is the number of squadrons the ship is noted, if applicable, and for combat ships the targets per bank count of the primary weapon(s) has been included as well.
Visual
Brand new UI, created by Ludo Kreesh.
New capital ship explosions
Virtually all weapon particles have either been rehauled or replaced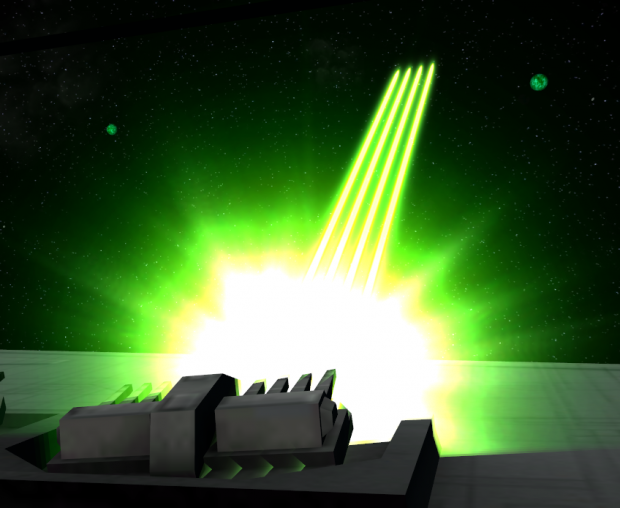 Pictured here is the side gun of a Tector firing at Rebel scum
Several fighter models have been replaced, new bump maps have been created for all ships/structures, and many ships have been given proper hard edges+tangents.
The skyboxes in the mod have been replaced with new ones. Make sure you turn on colored skyboxes to see them!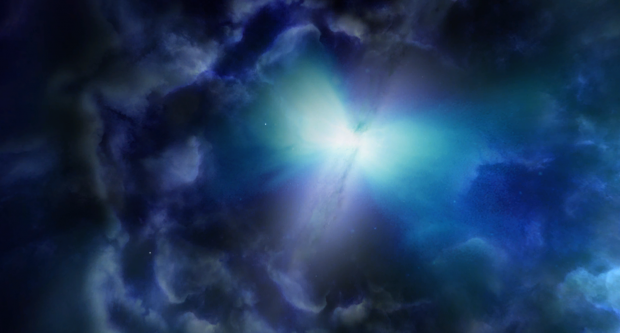 New bloom shaders have been included to make bloom much nicer.
Shields are now visible when ships are hit by enemy fire. Small amounts of hits will make shields flare up briefly, while large volumes of fire will make ships light up like a Christmas tree.
New ISD models by Max of STA3.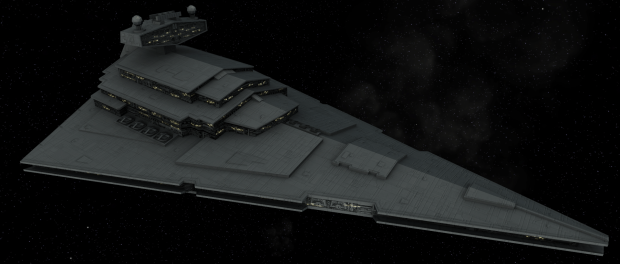 Download