All About "Portal: Forever Testing"
---
A Mod inspired by everything that made Portal, Portal.
---
"Portal: Forever Testing", as stated before, Is a mod celebrating what makes Portal, Portal.
This mod is aiming to expand upon the Portal universe in ways that it has not been in a long time. This mod draws inspiration from several places, including F-stop, Portal 2's beta, Portal 1 mods (and the themes found within), and more.
You can expect new areas to be unveiled in every chapter; which will each be released in an "episodic" format. Environments both new and revisited will make an appearance. Old environment themes have been carefully reimagined. Drawing from a massive pool of assets, every room will feel like a new, unique space, while also being well-grounded within the Portal universe.
In the mod, you'll play as Kate- a part-time test subject and employee of Aperture Science Laboratories who, due to an unknown incident, must now find a new way to survive. Because her main exits are all locked down, She has no choice but to traverse through an area of Aperture that has been long ignored.
Starting in chapter 1, players will discover a whole new era of Aperture's history never before seen in a portal mod- Players will learn about the scientists who once worked at Aperture, and discover the story of a man who once was laughed at and shunned, and how he became an important part of Aperture's history in spite of his weaknesses.
In true Portal fashion, the story will be revealed through pre-recorded messages primarily. However, in addition to the messages, attentive players can expect a much richer story hidden in the details of the environment. Every room will be crafted with loving detail; most of which will expose just that much more of aperture's Greater History.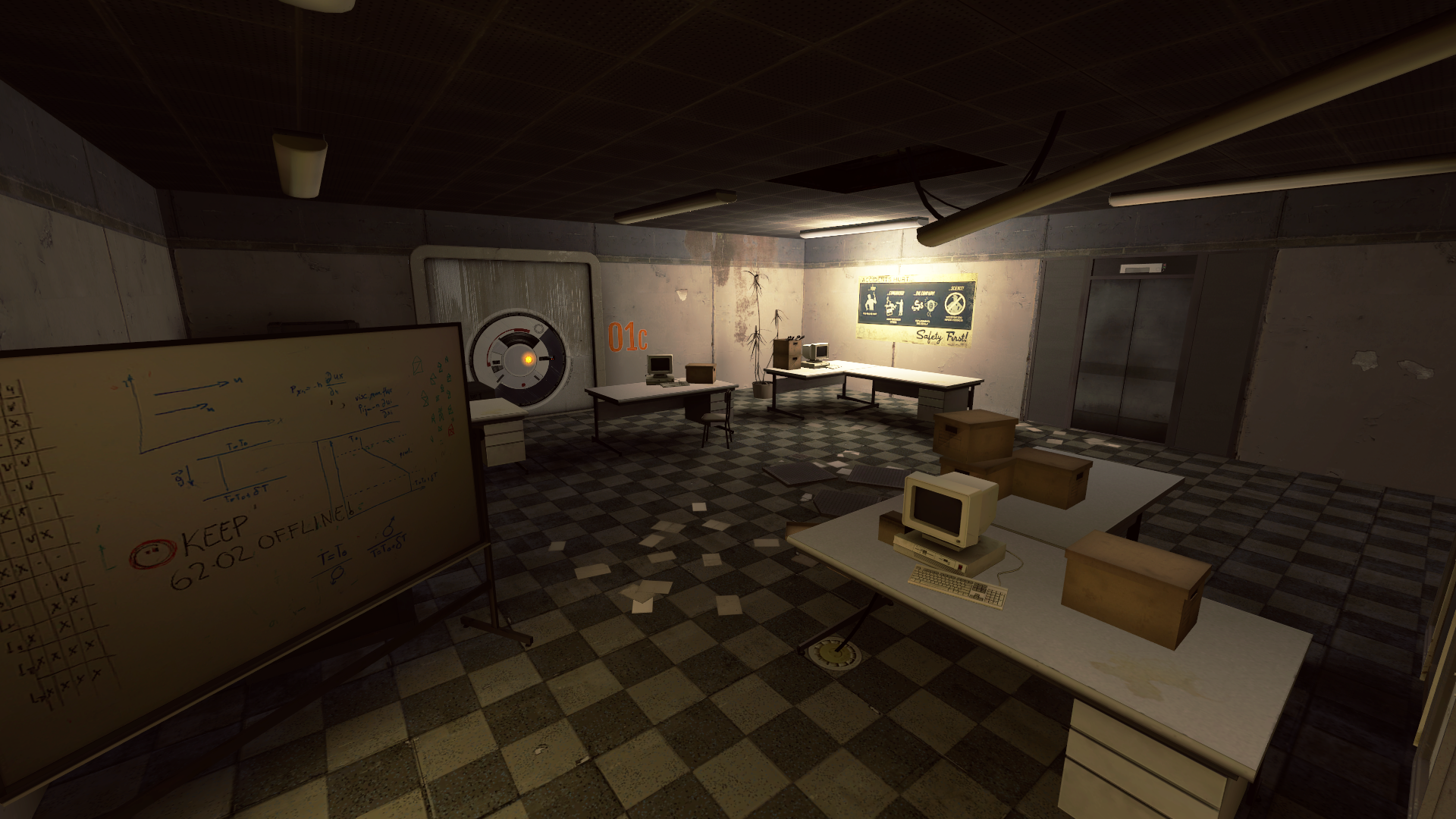 Every space in the mod is created as though it were a real location: People worked here. People laughed here, cried here, and lived here. These aren't spaces to just imply people worked at aperture- these are spaces to directly express that fact.
We aren't going to stop there, though!
Although we can make no guarantees, We have plans for much, much more- So please, give us a watch, and be sure to leave plenty of feedback for us as we continue to celebrate the thing that truly makes Portal what it is:
The story, and the limitless potential thereof...and more.


- Antonio "Fennecai" K, owner of Fennecai Fox Creative.
EDIT: For those whom it may concern, this article originally included statements about an admittedly ill-guided intention I had about why I was making this mod. In light of recent events; I have decided to remove that section entirely- it is unfair to talk down about people who have set me off in the past. no matter how much they may have done that, I realize part of the problem is how I over-react to people that, in most cases, weren't even trying to attack me in any way whatsoever. I am now seeking professional help for the underlying causes of my behavior. If anyone who was part of these events sees this, I hope you'll be understanding and accept my apology. It was never my intention to cause problems, but I still did.