The Kickstarter Campaign for Snakelike has officially launched! The campaign will run from October 4th until midnight on November 3rd.
We have a lot of exciting features planned. But in order to make this game a reality, we need your help! So, we thought we'd highlight some of the fun rewards you can get for supporting us!
For a chance to take part in the creation of your very own monster, check out our Inspire a Monster tier, which will let you inspire the creation of a monster in the game by sending us a name or drawing!!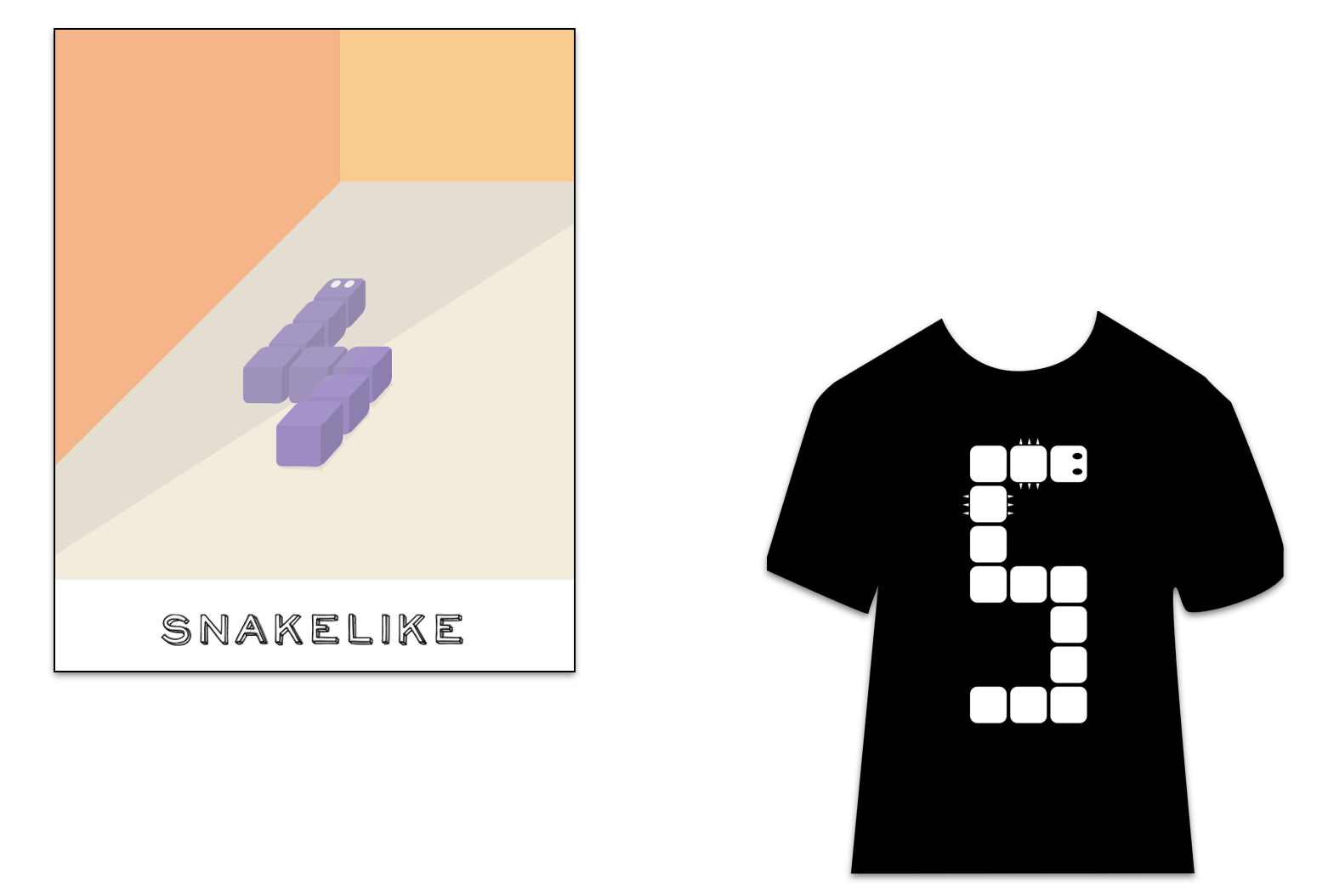 If physical rewards are what you seek, you can nab a Postcard from a Monster, a Poster, a T-Shirt, and even an actual recreation of a monster in either wood or yarn handcrafted by one of us!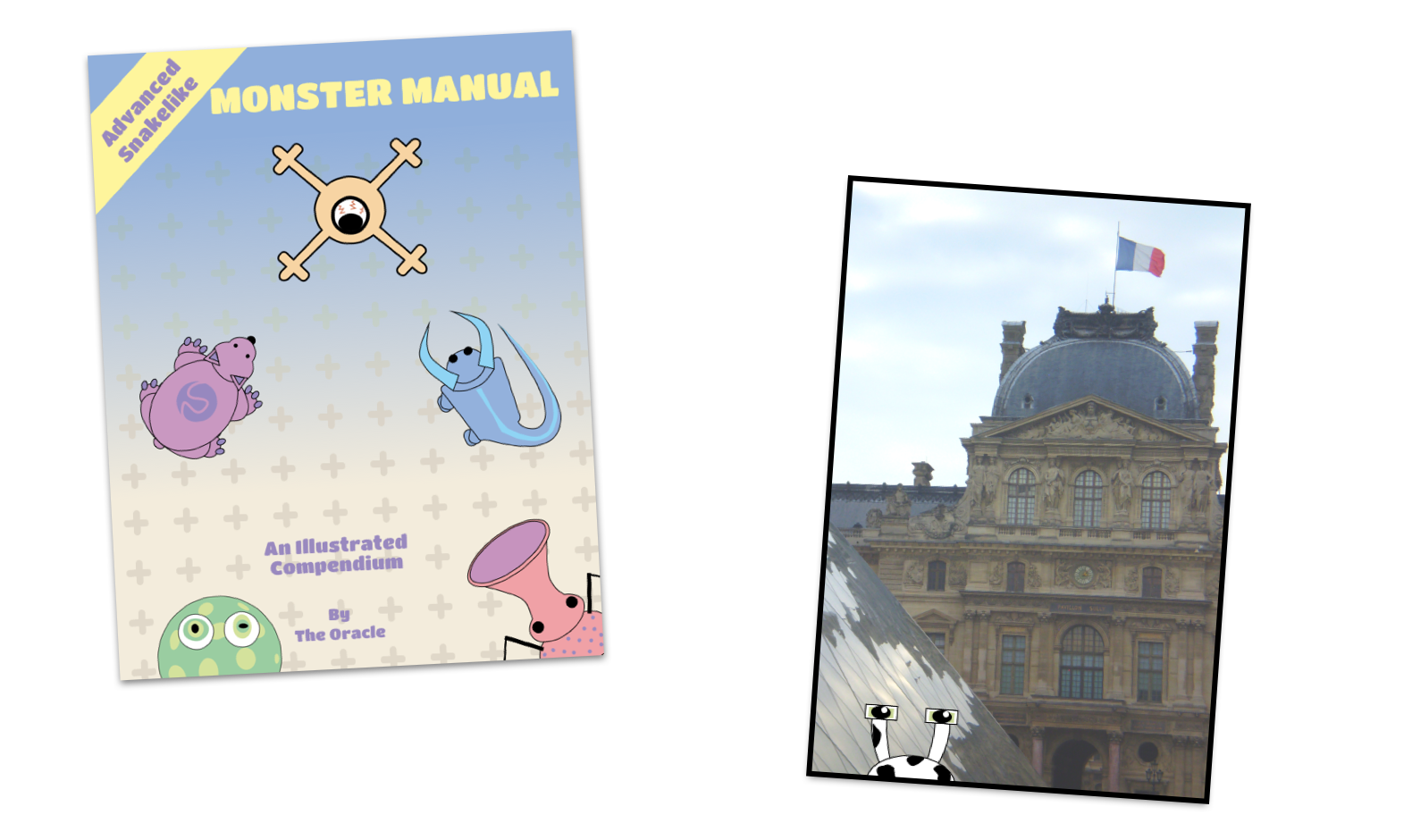 From Desktop Wallpapers featuring key art to a Monster Manual featuring wisdom from The Oracle, we have plenty of delectable Digital Rewards to whet your appetite.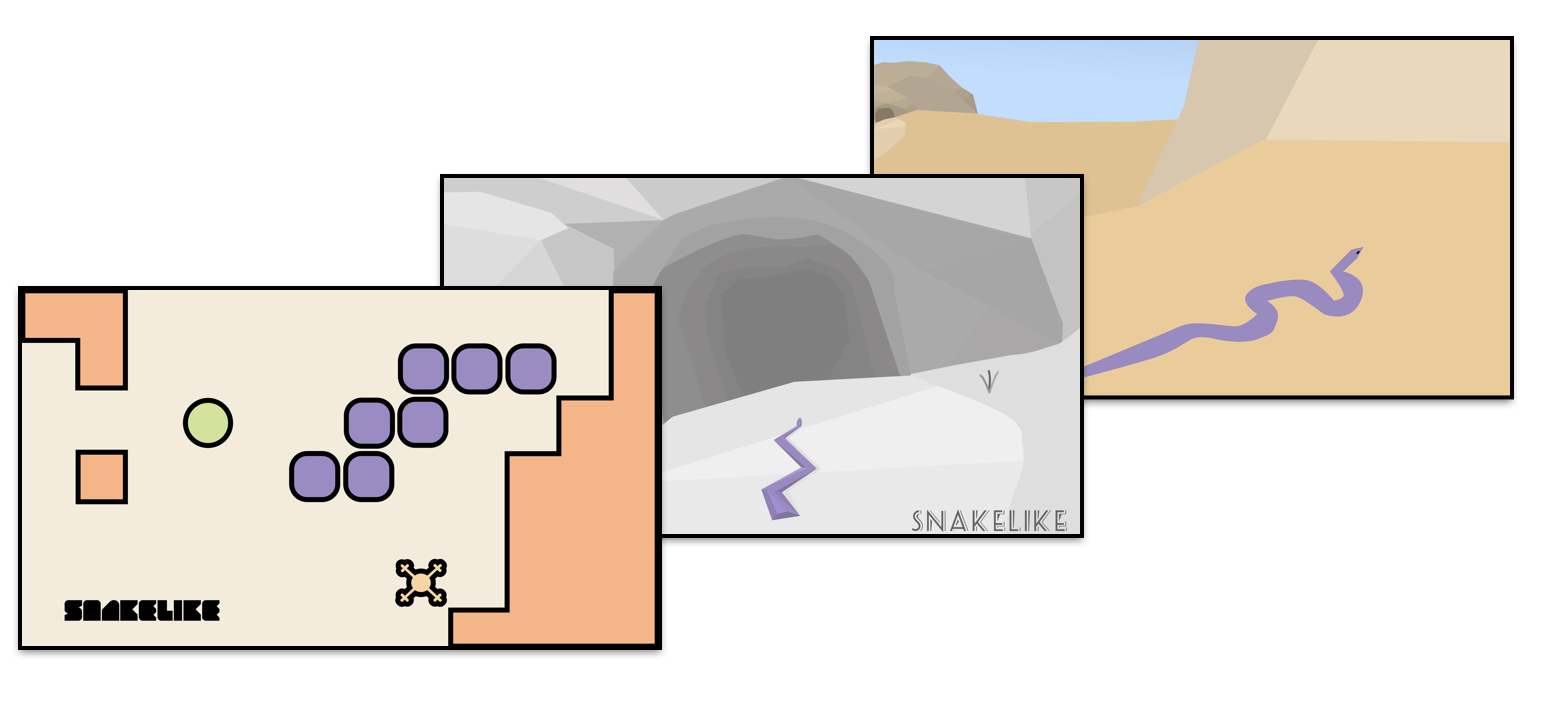 Finally, for the devoted Snakelike admirer, comes our Snake Egg tier, limited to a single backer. Not only will you receive Exclusive Knowledge of an Easter Egg in the game, but you will forever be immortalized in Snakelike history via a mention in-game by The Oracle!!!
There are plenty of other awards to be had, including access to the Beta and of course a copy of the actual game, as a DRM-free digital download or optionally via Steam key.
You can find them all on our Kickstarter Page.



About Snakelike
Snakelike is a turn-based Roguelike-Snake crossover game that combines the simple mechanics of Snake with the depth and replayability of a Roguelike.
Highlighted Features:
Eat apples to grow longer and longer but take care to protect your segments or risk getting split in two. Your segments serve as your effective HP and also affect your Attack and Defense.

Learn to use your tail to surround, squeeze and outmaneuver your enemies, but be careful not to get in your own way.

Master the unique magic system that involves arranging your segments into specific patterns to cast spells.
Play the demo.
About Placate The Cattin
We are a two-person team and we make everything from scratch - code, art, music, marketing, and now Kickstarter!
Releasing its first game in 2013, Placate The Cattin Productions has gone on to develop board games, card games and videogames for a plethora of platforms including PC, Mac, Android and iOS.