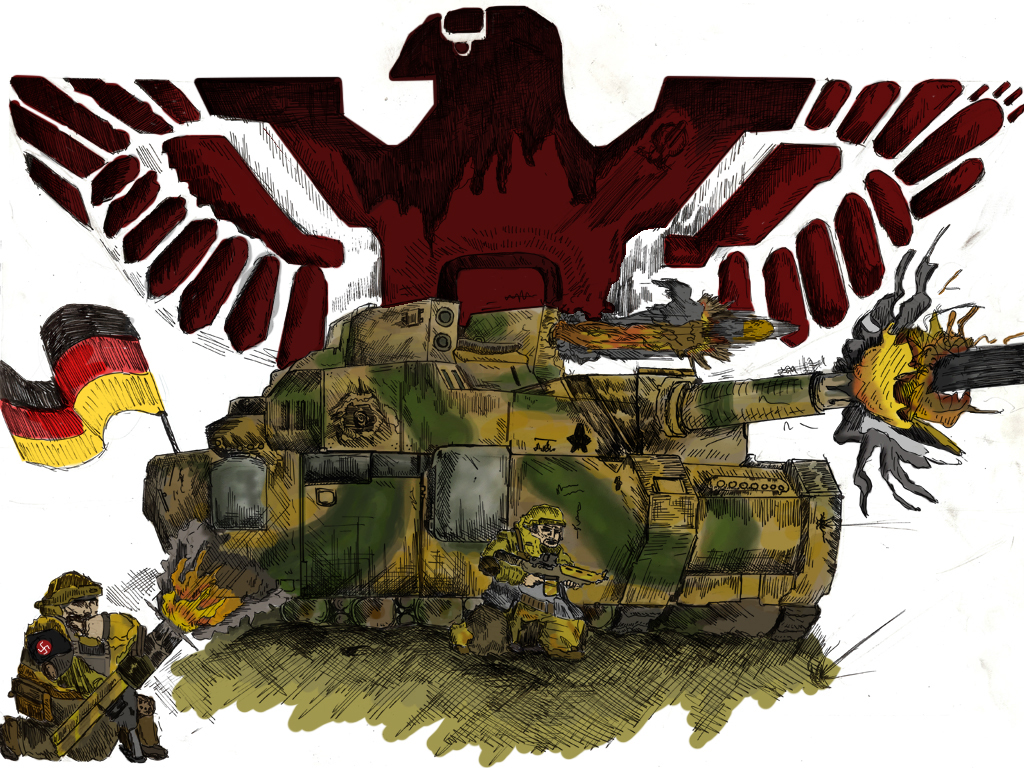 Progress has come to a halt... for now (We hope)
The only progress we have to show unfortunately is this marvellous image by TheGreekDollmaker
Currently, I do not possess the correct skills to be modelling professional models for the mod. A single model requires a few stages.
1. Low poly version
2. High poly version
3. Unwrap low poly
4. Bake high poly to low poly
5. Texture
I can only do Low Poly and High poly modelling at the moment, blender isn't capable of baking proffessionally and the unwrapping isn't the best. It might be a few months or even longer before I make any more models for the mod.
If anyone has any experience with modelling with all the stages proffessional, I would really like some assistance :D
So, to answer your questions, this mod is certainly not dead, just... hibernating for the cold months.
-UKGameDev